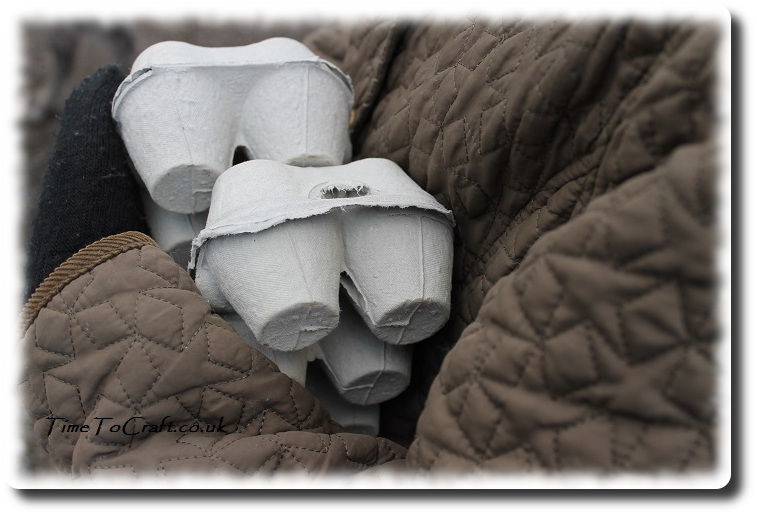 Our hens are on their winter break. Not sunning themselves on a beach somewhere. No. More a break from the old nest box. I know, I could keep them laying eggs, but quite honestly, there are only 2 and they're old. Definitely pensionable age. Commercially, they would have met their maker years ago. With us, they are pets, that lay the odd egg.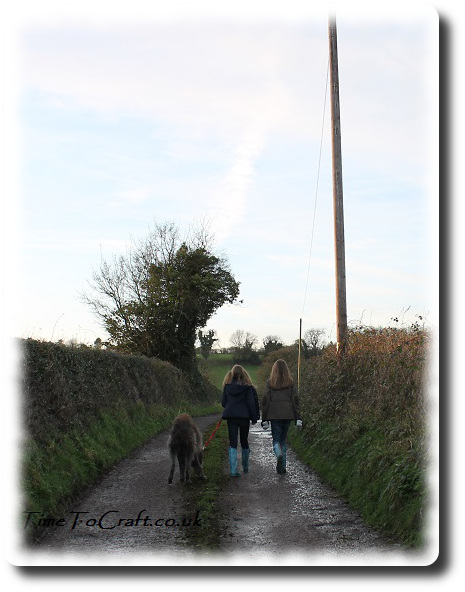 This Spring, we will get more birds for our flock, as my growing family consume more than our two old birds can lay. In the meantime, the farm across the lane fills the gap. Two empty egg cartons, a dog on the lead and a chance to blow the cobwebs away.
We chatted to the farmer, who stopped his tractor to talk to us. Then on to the farmhouse, where we bought a couple of dozen eggs. Hopefully these will last us the weekend, and there will be some for a spot of baking. When you're used to collecting eggs from your own chicken coop, it's hard to imagine buying eggs from a big shop. A walk to the farm makes such a perfect alternative.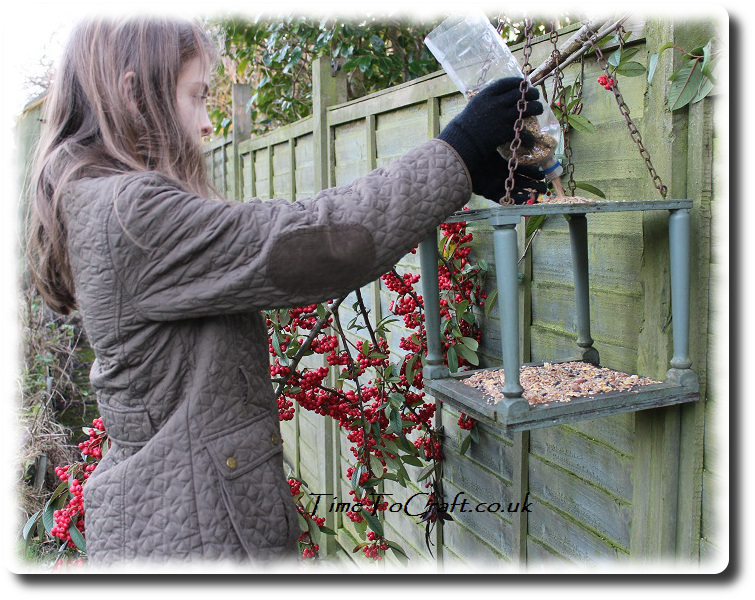 While wellies were on, we ventured out into the garden to fill up the bird feeders. Judging by the way the little birds flock to our feeders, they're appreciating the extra food, on these colder days.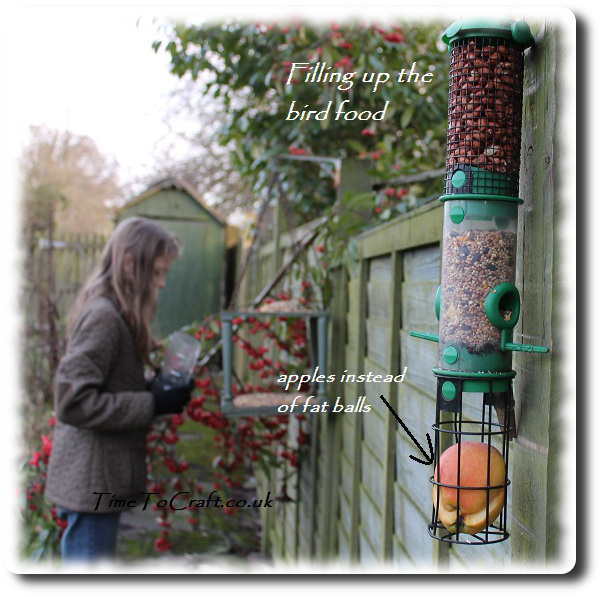 Eldest does her best to give them variety too. This is very much her project.
---
Linking up with Fiona's, as ever, inspiring #CountryKids linky. It's been a while. I need to promise myself to get out more. Even in this less than welcoming weather. Even if it's just for the everyday activities.
(Note: if you get an error 403 when commenting, leave out your web address. If you put it in the comment, I'll add it in for you. Trying to fix the problem)
---