A paper chain – except knitted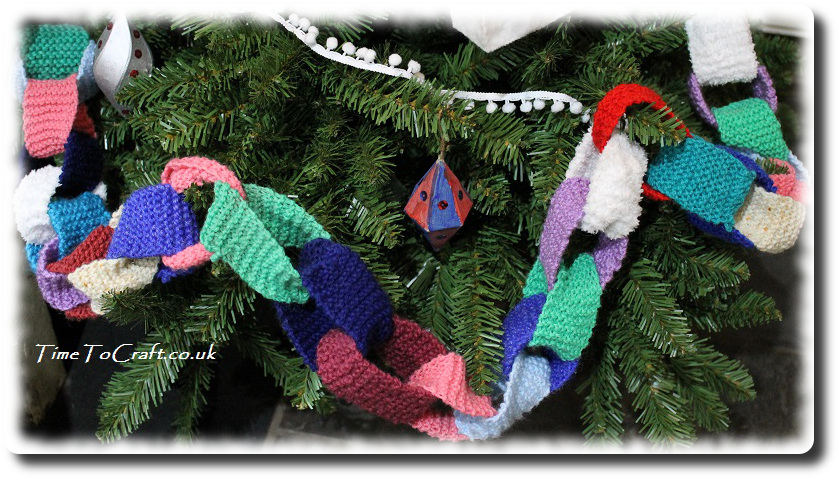 The handmade gifts are made. All now delivered to their new homes. Time to sit back and enjoy the season, but, as always, my hands are never idle. A festive, stash-busting knitting project seems a perfect way to fill the gap between Christmas and New Year. A knitted paper chain has been my project of choice, whilst travelling around visiting relatives.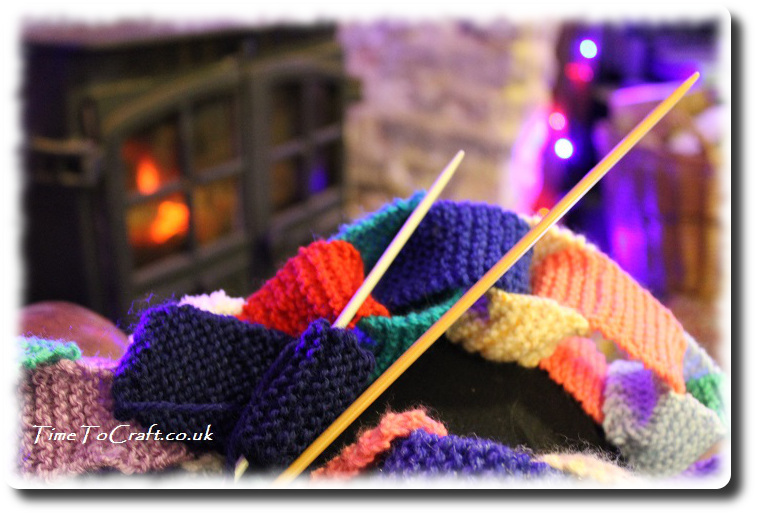 There are two reactions to it, when people see it. Either they laugh or ask why. I like both reactions. Like its paper version, I think the fun is in the making. It looks good draped around a room, but its the process of making it that's the key.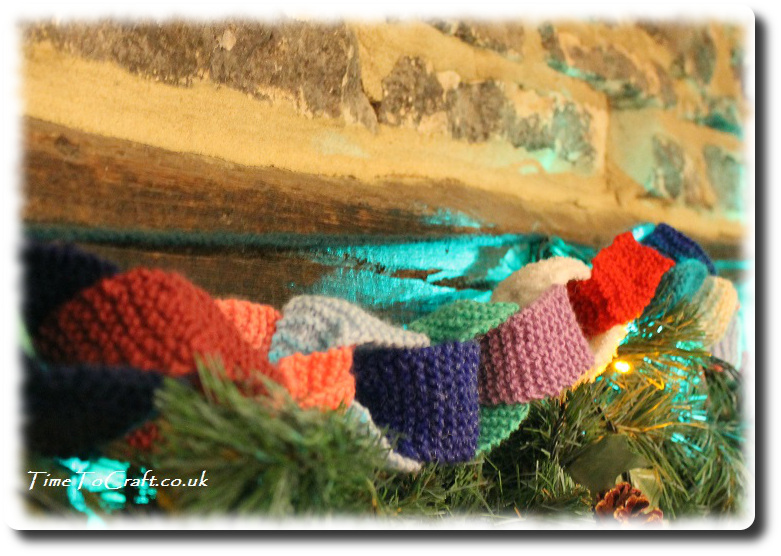 There are plenty of versions of knitted paper chains around. I choose to cast on 10 stitches using 4mm needles and start to knit until each link measures about 15cm. The links are threaded through the previous link and then stitched to make a new link. Nothing fancy. It's turned into a great way to use up different weights of wool and blends. Everything goes.
I haven't finished yet. I'll probably only stop on twelfth night. The chain will be packed away and I'll enjoy unpacking it next year, when I'm sure I will have almost forgotten it. In the meantime, it's a nice bit of nonsense after the hustle and bustle.
A couple of patchwork projects to share, next time.
Happy New Year to you all.