Oh Christmas Tree, oh Christmas Tree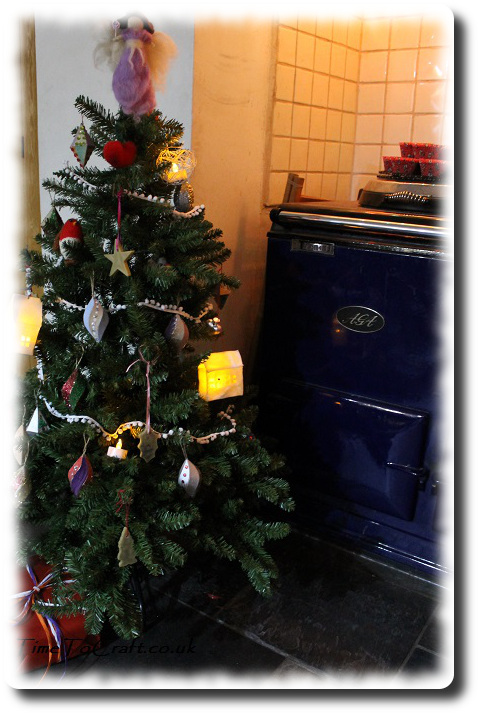 I spend a lot of time in our kitchen. Especially in the colder months, when the gentle heat of the Aga keeps it at a perfect temperature.
Not that it was always so. The kitchen has transformed since we moved in. I suspect the previous owner would barely recognise it now. At one end, there was a 1970s electric fire with surround. We ripped it out and found the inglenook hidden behind, where the old open range would have originally stood. The perfect place for an Aga. It does make a very cosy nook.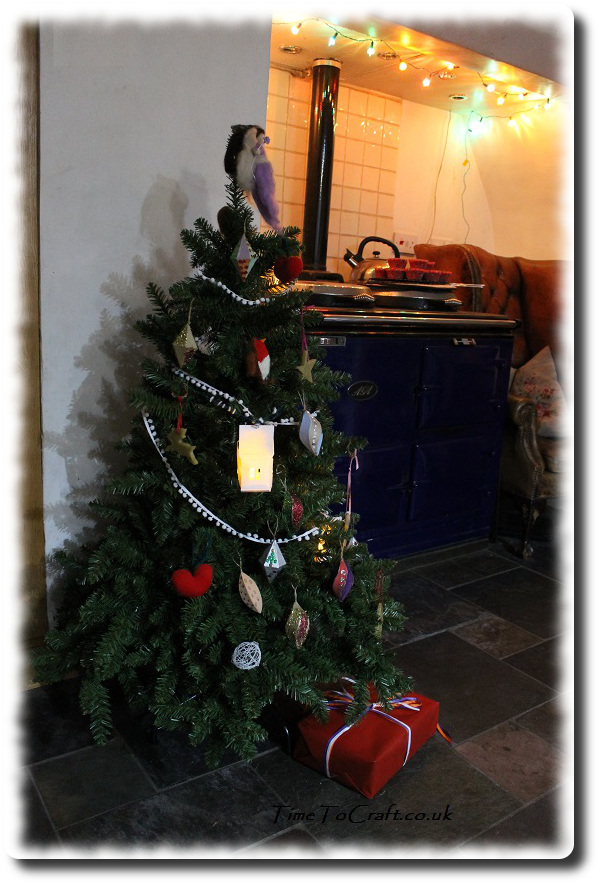 Somehow putting a Christmas tree near it seems to be the finishing touch. The tree is the perfect size for our cottage and the flickering candle light reflects gently around the room. I've hung up a few of the handmade miniatures that I've made this year. The children have added their shiny baubles. Crafted this weekend. The gentle fragrance of the beeswax ornaments adds to the whole atmosphere.
I opted to use white pom-pom ribbon instead of tinsel. Also, rather than a length of fairy lights, I've used individual battery powered tea lights. A more gentle feeling, all round.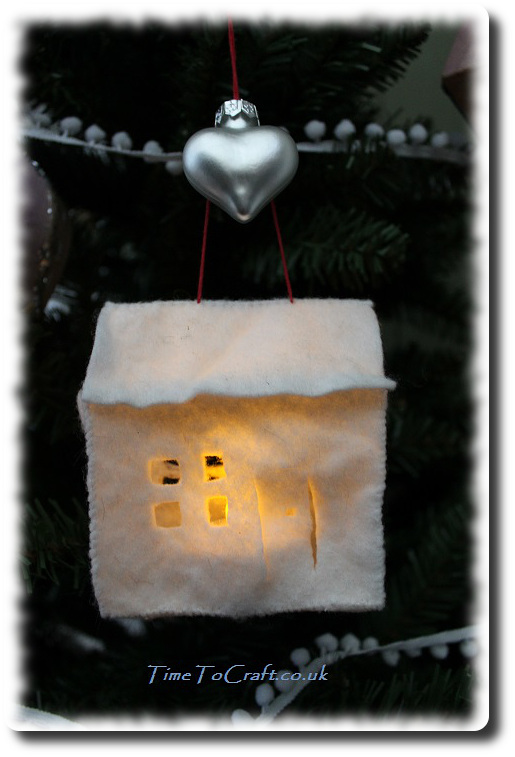 The tea lights are hidden in homemade felt houses and wire balls, scattered around the tree. The light flickers, almost like a real one.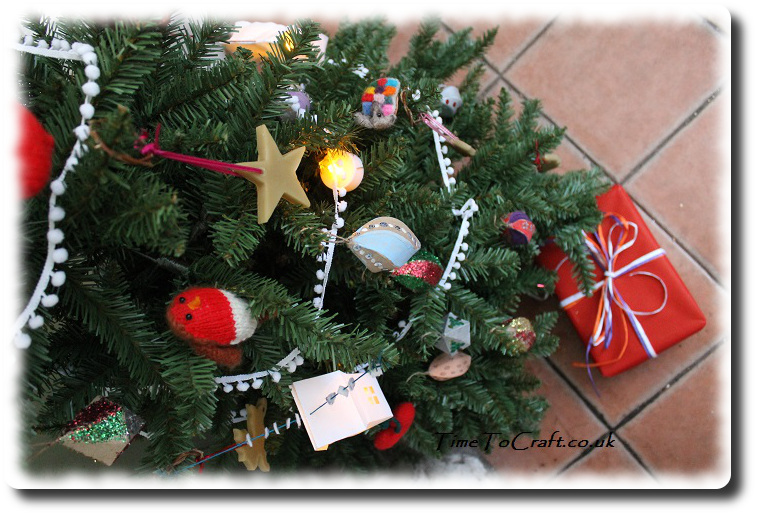 I've had fun choosing previous craft projects to hang on the tree. Eldest donated her handmade fairy, which I love. I'm sure we will add more over the season. Just a beautiful way to display our crafting year. The branches on this tree easily move and bend, so that ornaments can hang down without being obstructed. And without everything else pinging off the tree.
Alas, the Pup cannot be trusted with all this loveliness in the kitchen, so the tree has been moved into the conservatory. The silver lining to this relocation is that every visitor will see it, as they pass through, into the house.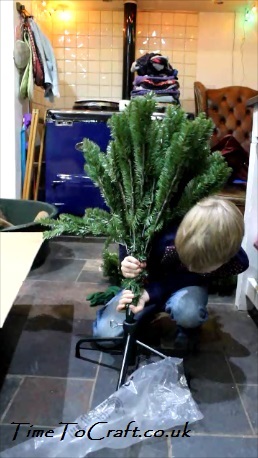 Just have to share a photo of the little chap putting the tree together. He took over and did it all. With a little help from his sister, who assisted with the branch arrangements. He declared himself as a "Treeneologist" and this tree was in great need of his skills and experience. How can you argue with that? He provided the most wonderful commentary as he assembled the tree.
I do like a tree in the kitchen.
---
Disclaimer: The tree was sent to us free of charge by Balsam Hill. This is the 4 ft Berkshire Mountain Fir. All words are my own and this is an honest review.