Ten handmade gifts for boys
It's very easy to think of handmade gifts for girls, but quite often, boys are overlooked. Don't get me wrong. In our home, boys and girls play with the same toys. Train tracks, cars and Lego are a big hit with all. I've made dolls for my son, as well as my daughters, but there comes a point when their interests diverge. They are growing as people. Handmade gifts need to reflect this change, if you don't want to find your handmade offering skulking at the bottom of the cupboard, come Boxing Day.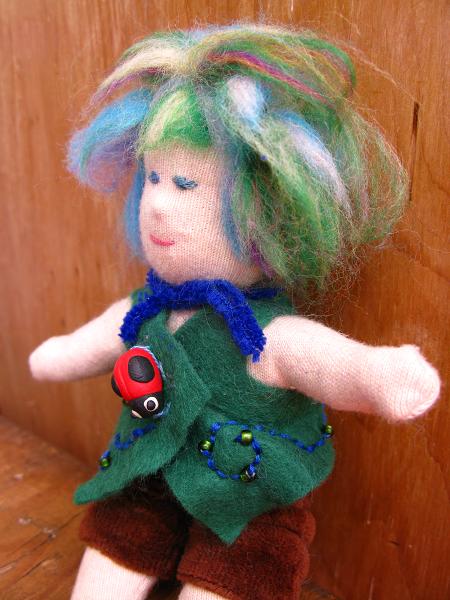 Why bother? It's easy to go out and buy. True, but you miss out on something too. I know my children love receiving something I've made. They treasure their favouites. It's unique and not like everyone else's, although that's not always a plus.
Often I have the materials I need to make it already, making it cheaper than buying. Even if I need to buy something, it does usually work out as less expensive. The biggest reason I do it is, that as I make it, I spend time thinking about the person I'm making it for. Money cannot buy you the thought and love that goes into a handmade gift.
So, here are my suggestions: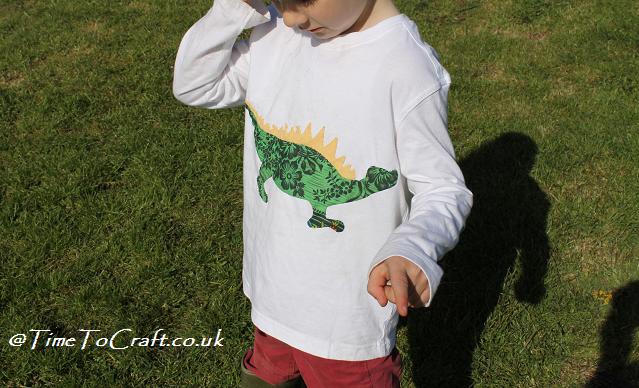 1. Embellish a tshirt. My son loves dinosaurs. I took a plain tshirt and appliqued a dinosaur on to it. It could be a car, robot or anything that your little one is into.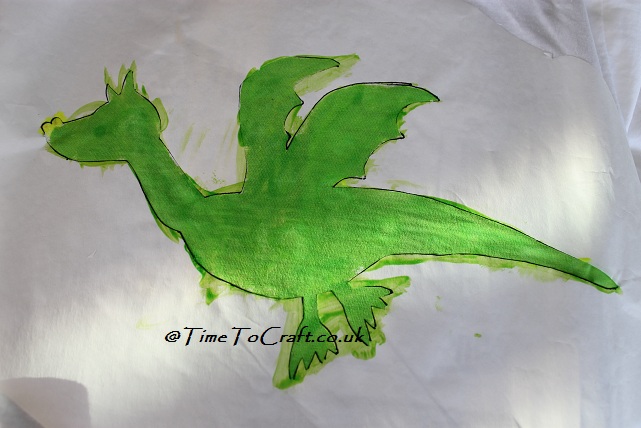 Alternatively, use freezer paper to create a stencil, iron on to a tshirt and use fabric paints. Really simple, but very special and unique for the recipient. So easy that we did this as a party activity once.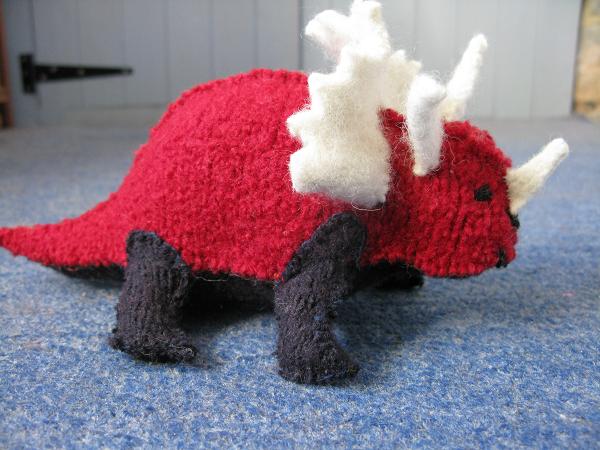 2. Make a toy. Did I mention my son likes dinosaurs? One Christmas I made four dinosaurs out of felted jumpers. He loved them. He still does. In fact he's added one more, that he'd like, to his Christmas list.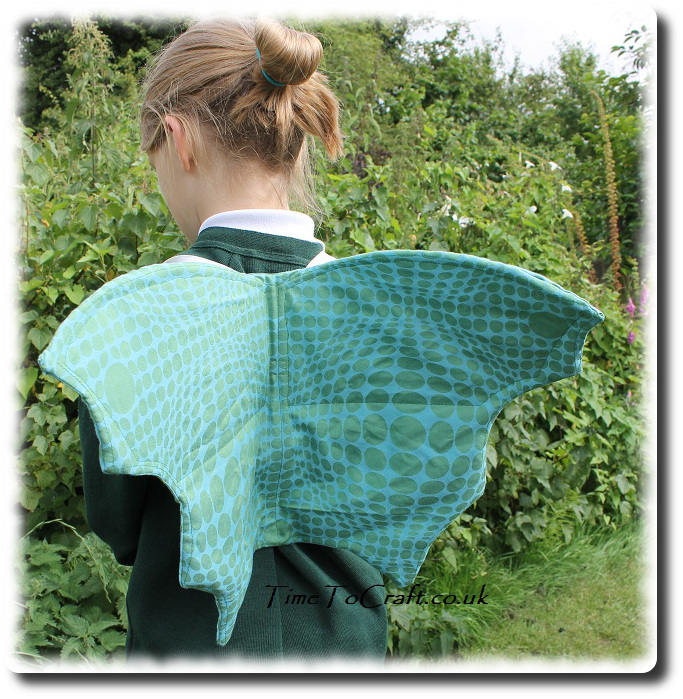 3. Make a costume. We made dragon wings and everyone had great fun with them. Donning wings make you an instant dragon and that is the thing about dressing up. It doesn't have to be the whole costume. One part of it, and a little imagination, leads to hours of fun.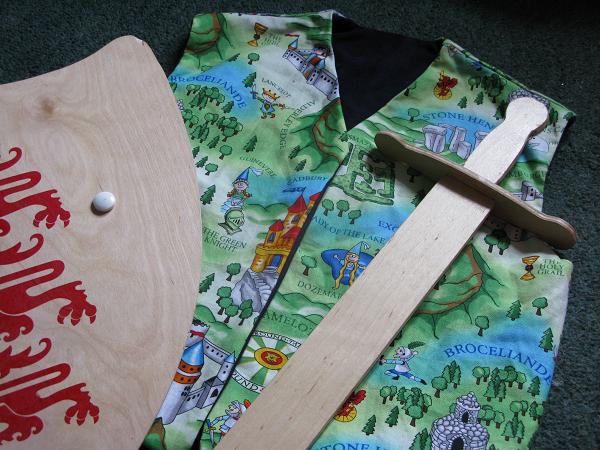 4. Make a waistcoat. Apart from dinosaurs and dragons, knights are a big favourite. I couldn't resist a knight fabric, but it could be any theme. Waistcoats are brilliant as they can be worn or used as dressing up. They are really easy to make. Just three pieces of fabric, not counting lining. No sleeves or collars, and fitting can be loose.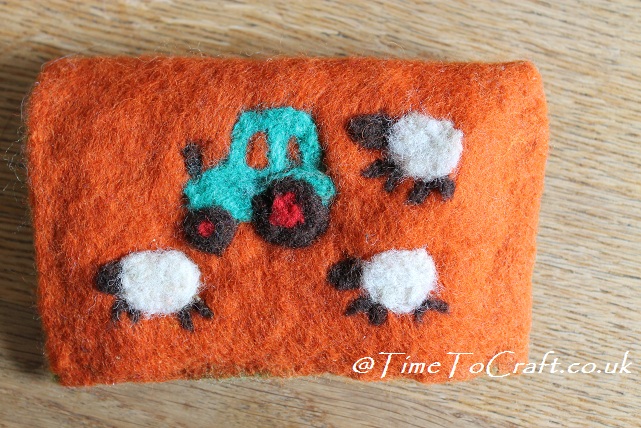 5. A wallet. My son wanted a wallet. Not like his sisters'. More like Daddy's. As he was into tractors, I used a mixture of wet and needle felt to make him a tractor wallet, but it could easily be made out of fabric.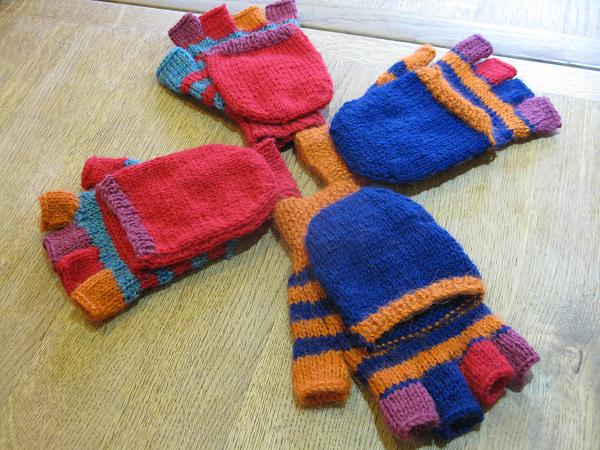 6. Knit something. It sounds a cliche and one of those jokes about the worst present to receive, but I know my children love when I knit them fun gloves or hats. Even a pair of socks. These flip-top mittens went down well and are still in use. Brilliant if he wants to go out and shoot a few arrows in the garden, on a nippy day. Another advantage is that handmade gloves, hats and scarves are unique, so much easier to spot in a messy school cloakroom. Just saying.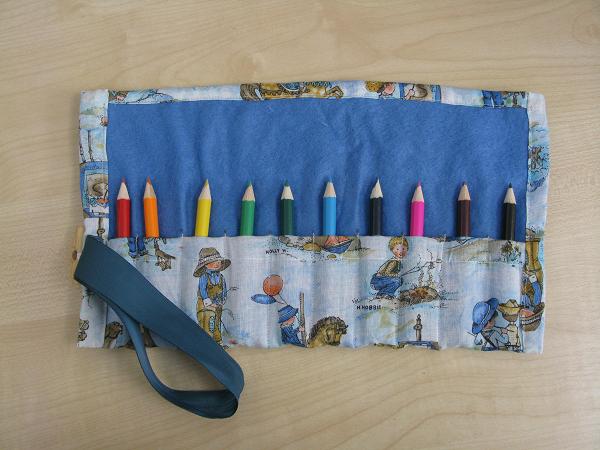 7. Pencil roll. Easier to make than it might look. If you can cut out a rectangle and sew a straight line, then this is a project for you.  I made this one a few years ago and it is still in regular use. I've made pencil rolls as birthday presents for the children's friends. From the feedback, this is a really popular gift. Reports of friends taking them into school, years later. If that's not a recommendation, then I don't know what is!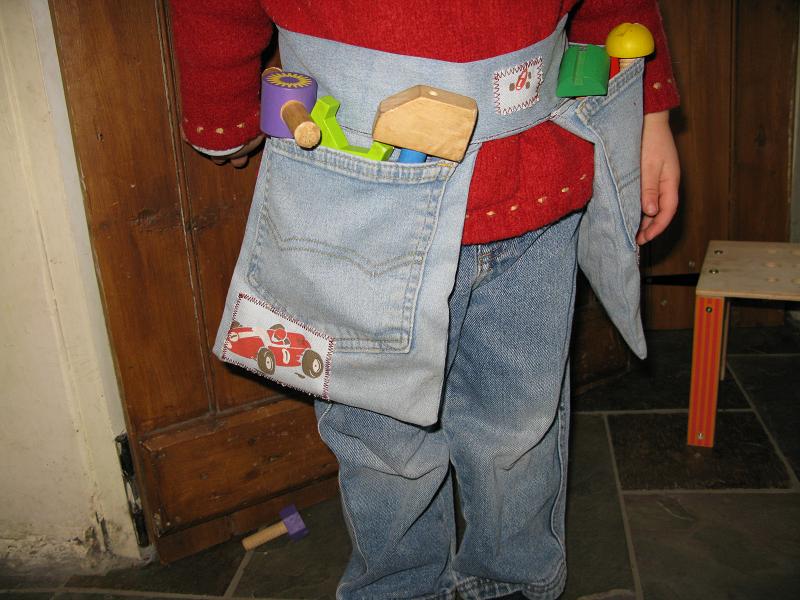 8. Tool belt. My son loves joining in every DIY job going on in the house. He always has done. I made him a tool belt one year. Like his Daddy's. Kind of! I cut up an old pair of my jeans. Appliqued some fun fabric and he was able to feel part of the job. He used to make his father wait until this belt was found and put on, before any work could begin.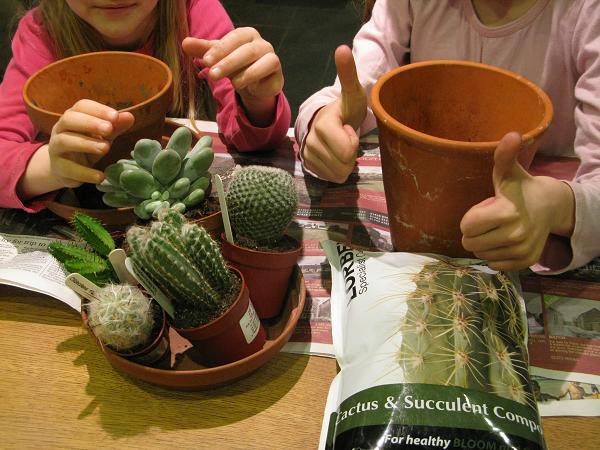 9. Cactus garden. If sewing and knitting are not your thing, then how about a cactus garden. Easy to put together, plus siblings can help. Children can learn a lot about gardening, by having an indoor garden like this, while not needing too much attention. No waiting till spring to plant seeds. My children swap any baby cacti between each other, so they learn a bit of plant life too.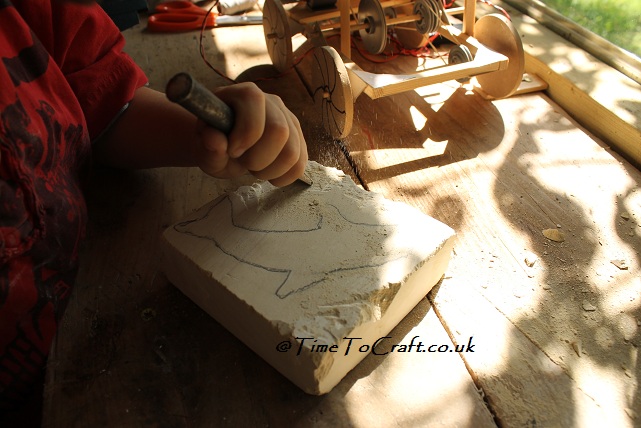 10. Stone carving. Strictly speaking this is not handmade, but you still need to put the kit together, so that it can be made. We bought a stone for carving, goggles and a chisel. He already had the hammer. I cannot begin to tell you how much fun he has had with this present*.
Reading through this list, I can't help thinking that all of these gifts could have been given to any of my children. I could have tweaked them slightly to reflect their own interests, but the basic idea is good for boys and girls.
There is still time to make any of these.  None of them should take more than a day or two. If you follow the links you will find how-tos or links-to for most of the 10, but I will try to post up any that you would like to see. Just leave a comment.
Happy gift making.
(potato-printed, homemade wrapping paper to wrap up a handmade gift, of course)
Linking up with #FestiveFriday over at Thinly Spread. Waving glittery hand to all, but especially to fellow linkers with Christmas Cheer.
*Stone carving should be done under suitable adult supervision. All safety gear and care should be taken.