Lemon balm and blackcurrant tea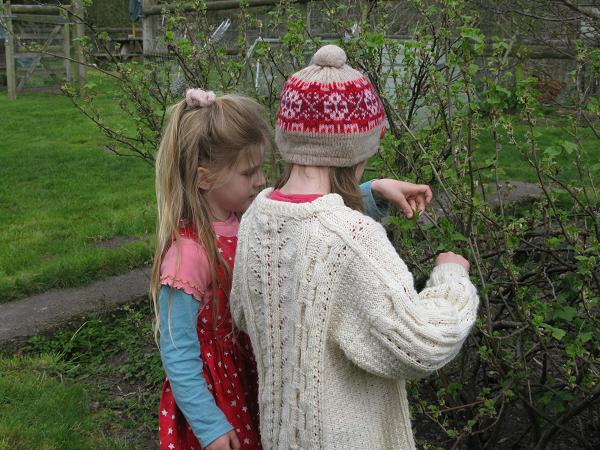 The girls and I decided to make tea from the garden today. Our blackcurrant bushes are leafing up well and so is the lemon balm. After a bit of discussion we decided on a combination of the two. They turned down my suggestion of nettle tea. Small steps at a time, I think.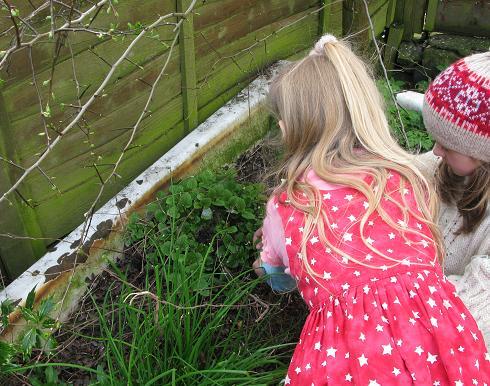 They were thrilled to find the lemon balm in the old bath. AJ has declared this as her favourite fragrance now. I know what she means.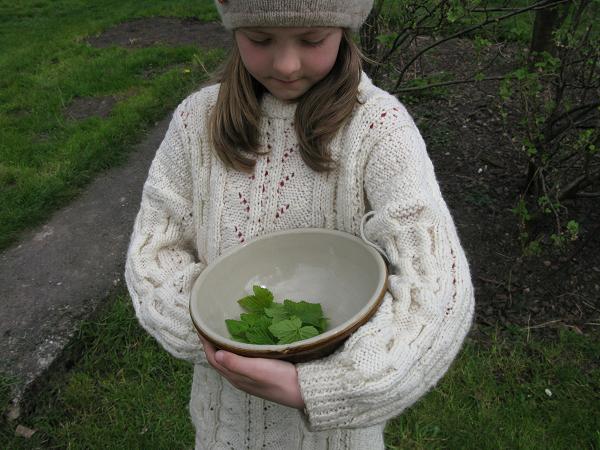 We picked only enough for one pot and chose the younger leaves. As we are looking forward to a harvest of yummy blackcurrants, later on in the year, we made sure we didn't rob the plant. We picked only one leaf from each branch.  (Yes, she knows her jumper is inside out. It doesn't bother her, just me!)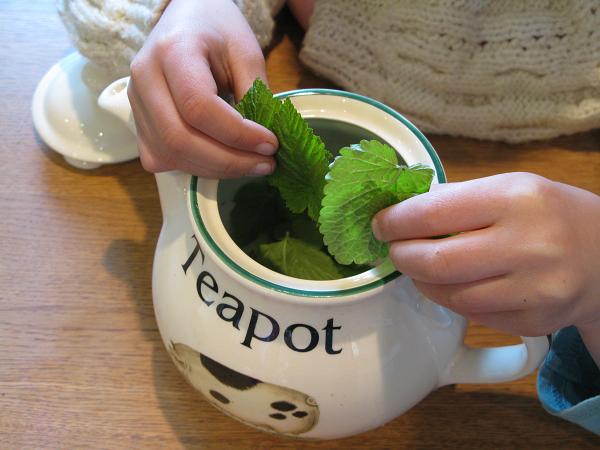 The girls put the leaves into the teapot. They enjoyed smelling each leaf. I poured in the hot water and then we waited four minutes. It's a long time when you are waiting for your first herbal tea from the garden.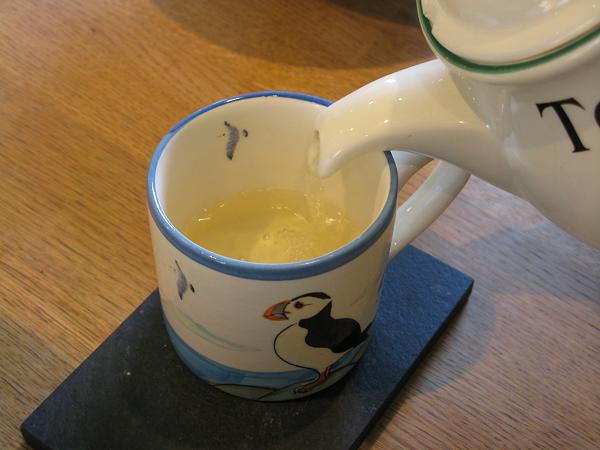 When it was ready, AJ poured each of us a cup of tea. No need for a strainer as the leaves were too big to come down the spout. We left the cups to cool for a bit.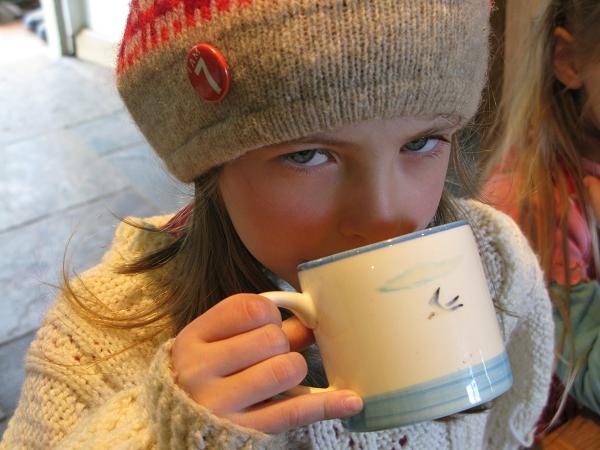 Then the tasting. Serious business. Must be good as AJ is building a menu of teas that we are going to try from the garden, through the year.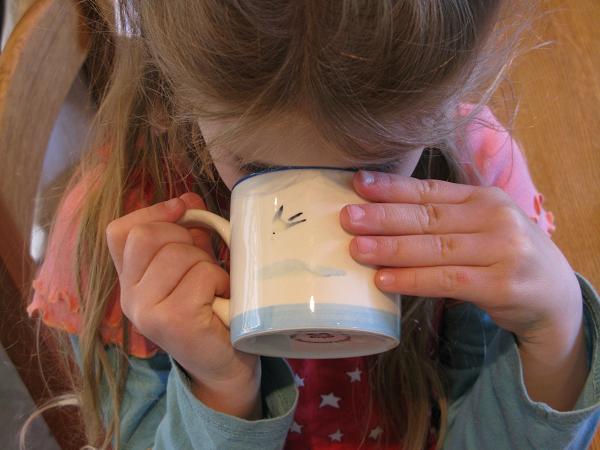 Must have been a success.
I'm linking this to The Magic Onion's Friday Nature Table. Make yourself a cup of tea and hop over there to see the other contributions.