AlphabetPhoto: S is for Shield Bug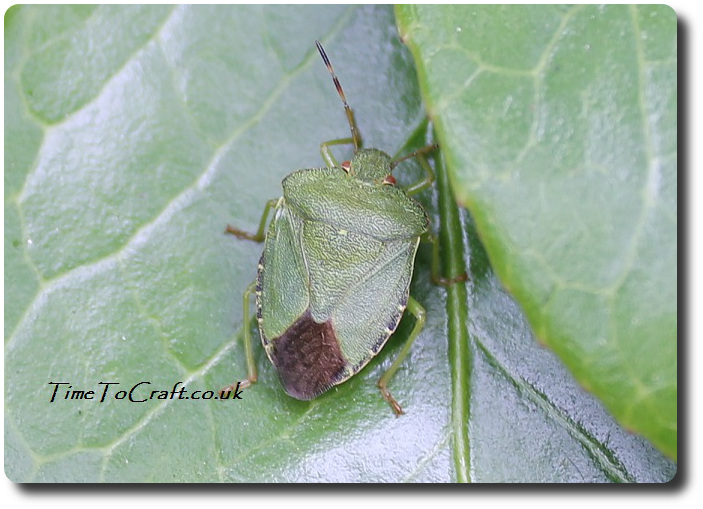 Alternative name for a shield bug is stink bug. When threatened, some of the species emit a stink. My children love spotting these little insects. This one was outside the kitchen door. One of the advantages of photographing the bug was that we could magnify it at our leisure, without stressing it.
As we looked at the markings, we discussed the ridges, especially the brown part. It reminded us of fingerprints. I wonder if they are as unique to the individual bug as fingerprints are among humans.
It's Wednesday, so joining in with Podcast's #AlphabetPhoto. My S is for Shield bug.