AlphabetPhoto: P is for patchwork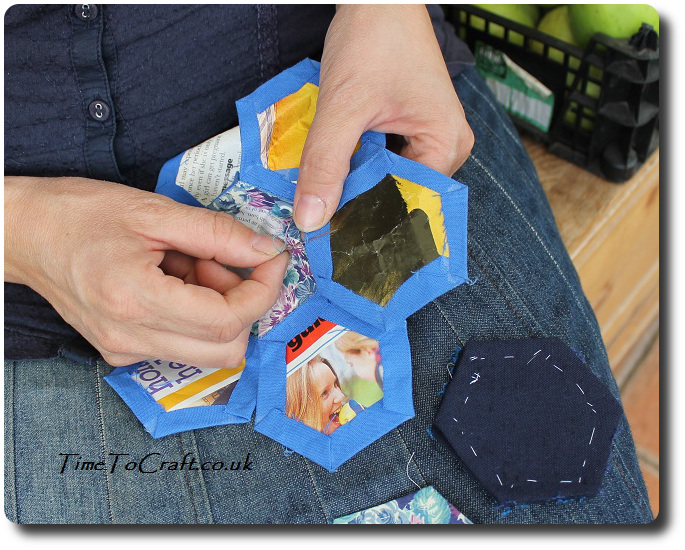 I've been making good progress on my latest hexagon patchwork. Out of the 39 patchwork flowers I need to make, I've completed 24. Most of the hexis were ready to use. Some had to be cut out of half made patchworks, that I had abandoned. Some had to be cut out and made.
I took a short cut making the new ones. When I made my original hexis, I took months to tack the fabric on to the paper template. This time, I'm using a special glue. Much quicker. I've used it before. When the hexi is sewn in, the paper template pulls out cleanly.
All the fabric, so far, is either recycled, or left over from dressmaking projects.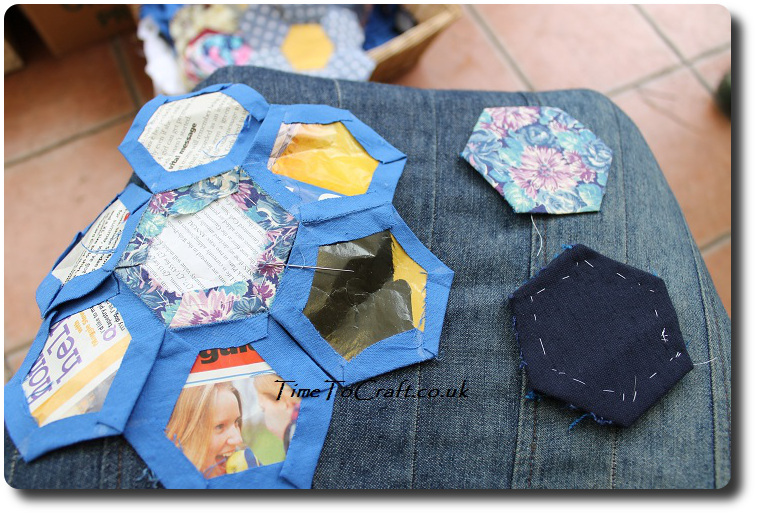 Linking up to #AlphabetPhoto over at PodCast. Today my P is patchwork.
(First time I've used my tripod with the delayed shutter release. My chance to be behind my camera and in front of it at the same time.)