AlphabetPhoto: Lions in the Leaves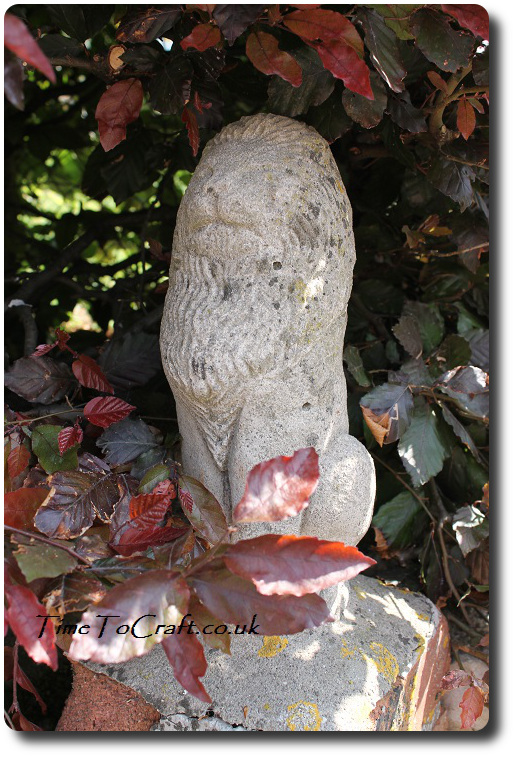 L is for lions in the leaves.
When we moved into our current home, the previous owner had left various garden ornaments. The windmill was handed on to my Grandma, who took a fancy to it, and all but one of the gnomes have disappeared over time.
At the end of the drive are two stone lions. They sit on a wall with a beech hedge behind. Every so often, I realise that they have disappeared into the hedge. Consumed by the leaves. Sometimes it takes me a couple of years to realise that they are covered, then the secateurs come out and the lions are released. Again.
They are not old or antique, but their dignified stance, as they watch people advance up the drive, guarantee them a place in the garden.
Linking up to #AlphabetPhoto