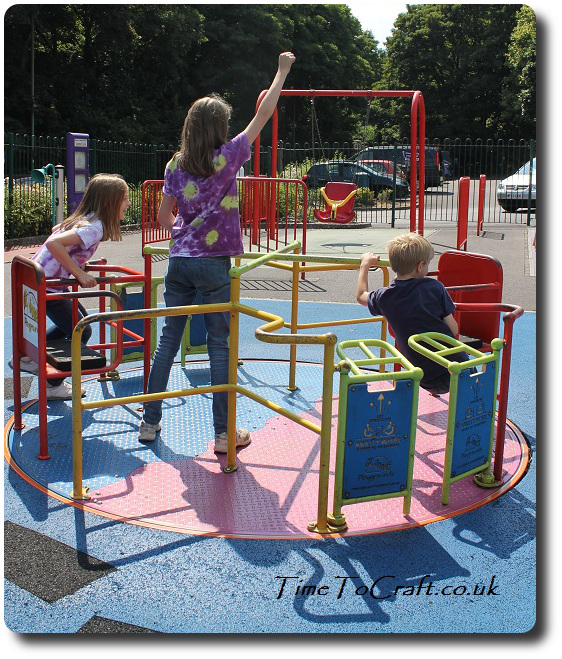 One of the advantages of working from home is that, come the school holidays, the children can play while I work. Usually, I clear my desk for the start of the holidays, but it just wasn't possible this week. I worked and they played.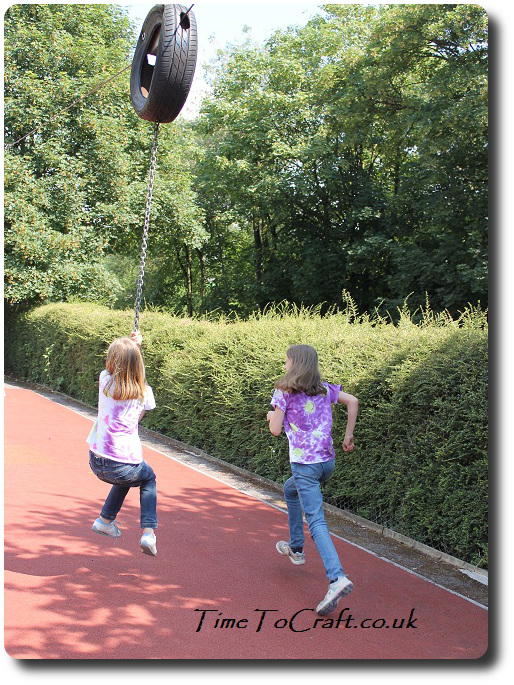 On the whole, they are happy to make up their own games. I'm not going to pretend that they always get on like a house on fire. Sometimes it works, and other times, I have to step in.
This afternoon, I finally got to the point, where I could down tools and join in with them. They voted for lunch out and a local play park.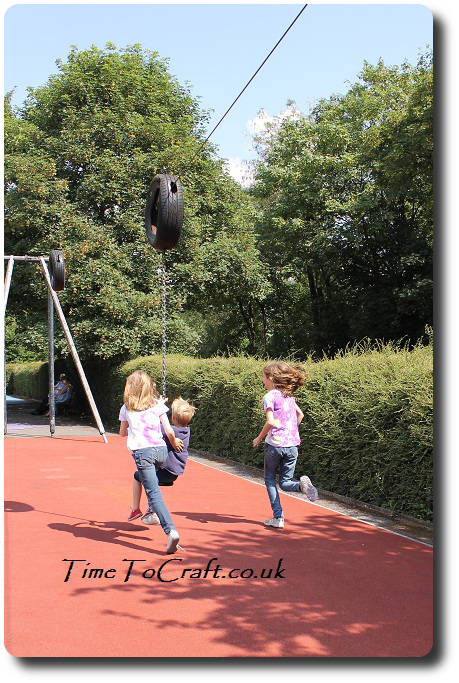 I was really struck by how they chose to play as a trio most of the time. Nicely too. Being an odd number, sometimes someone can be left out, but they involved everyone in the game today.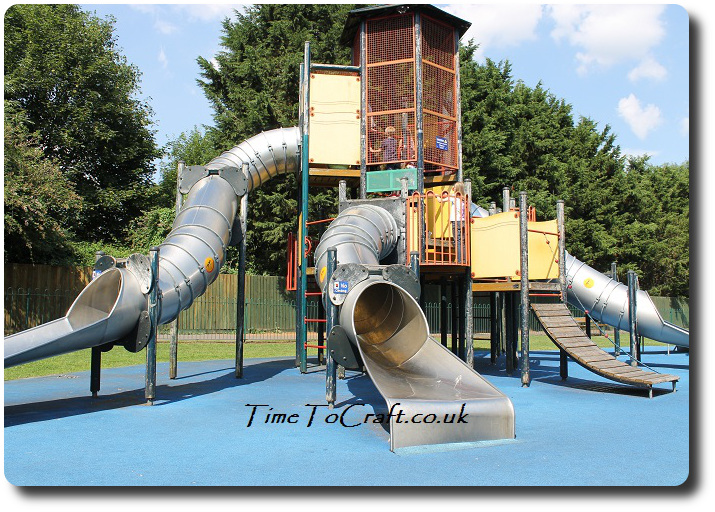 There was room to run and explore.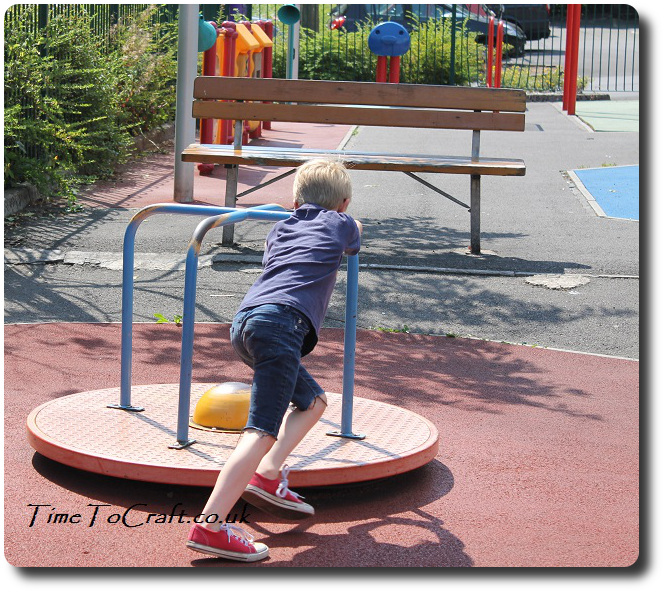 Sometimes, one of them would try out something on their own, but most of the time they ran around as a trio.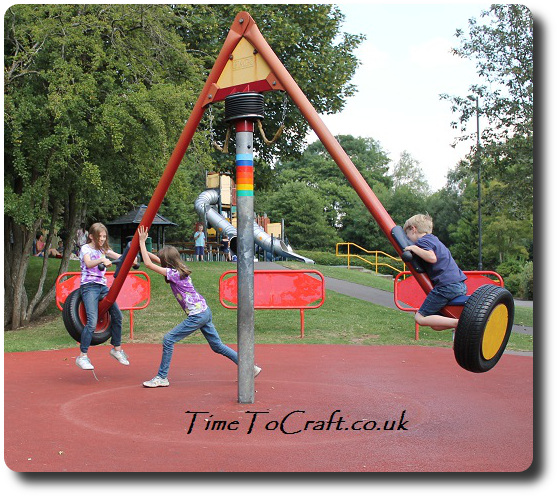 So I do think that three is a magic number.
By the end they were hot and sticky. Ready for a drink. While buying the drinks in a nearby shop, I also found the materials for an awesome fabric project that we have on our summer list. Very exciting.
Joining in with Fiona's very clever #CountryKids linky. If you are after a little outdoor inspiration, I'd suggest you head on over.