AlphabetPhoto:K is for keen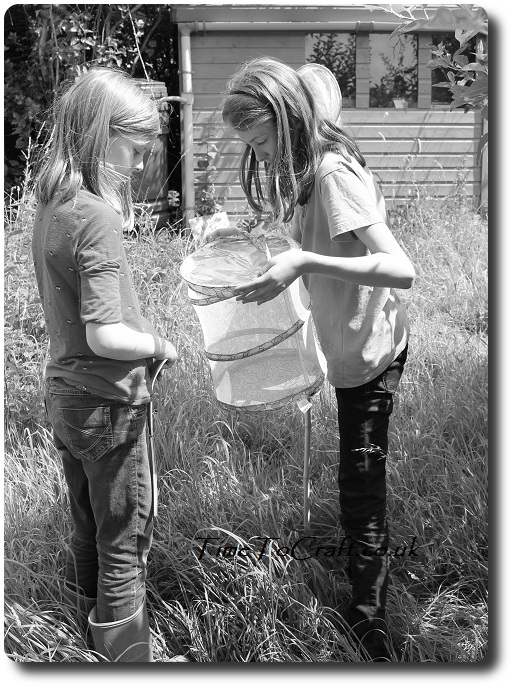 K is for keen.
After time spent buying uniform for the one child changing schools, we popped into a book shop …… or two, while names were embroidered on said uniform. Among the purchases, was a book on butterfly and moth identification.
Back home, the girls couldn't wait to grab the net and butterfly house, and take them out to the meadow. Keen to improve their knowledge.
Linking up with Podcasts #AlphabetPhoto Linky.