I is for Inquisitive #AlphabetPhoto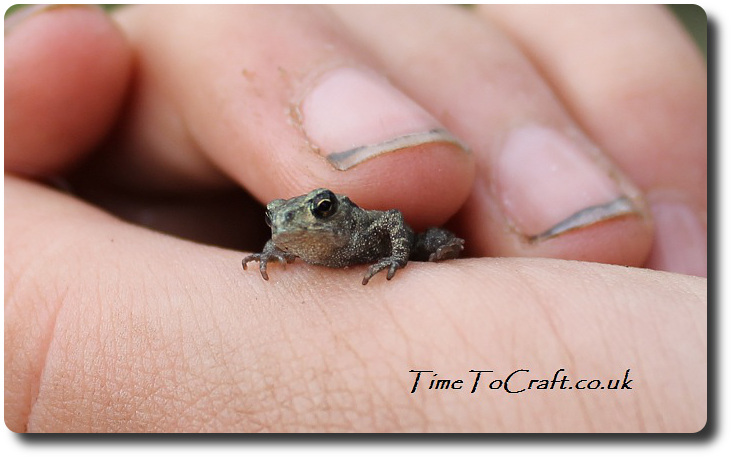 I is for inquisitive. Every year, around the summer solstice, our garden is invaded by tiny toadlets. Most are en route somewhere else. A few find a welcoming corner of our garden and stay. Some take a wrong turning and end up in our kitchen, which we call home.
It's not unknown to find two big eyes peeping out from under a kitchen unit. A slightly confused toadlet, tangled in a dust bunny, losing it's way again. They stop there, taking it all in, with the air of an inquisitive tourist in the bewildering world of the humans.
The children are just as inquisitive about the invaders. The toadlets are small . Smaller than a 5p piece. They can leap, although given the choice they prefer to walk. When the lawns are being cut, the children run about the grass searching for toadlets and transferring them to safe zones. Where they can watch the baby toads disappear into the long grass.
I have no idea who is more inquisitive. The invading toadlets or the imaginative children?
Joining in with Charly's fun #AlphabetPhoto linky for week 9. Have you posted an "I"?