Lavender blue, dilly dilly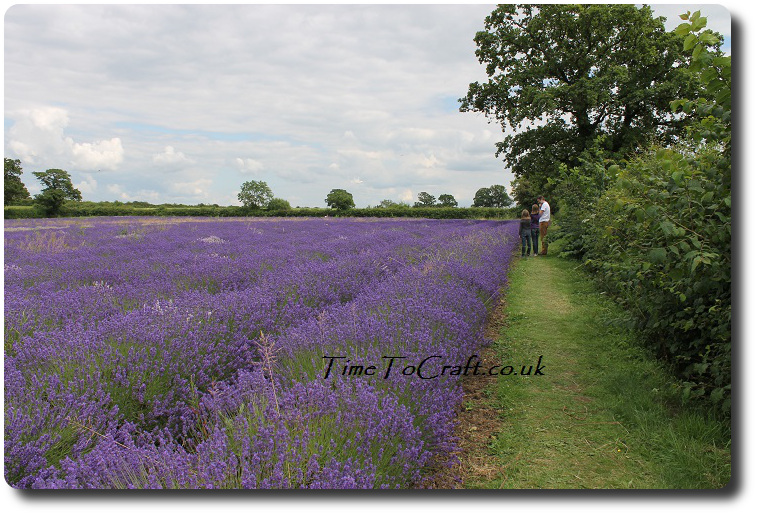 This week has been lavender themed. All my posts this week have contained a sprig or two.  The weekend saw us heading out to our local lavender farm. I feel very fortunate to have a farm so near by. A visit never passes without a walk around the field, or running several times round for the children, followed with plant buying and lavender ice cream.
The lavender was buzzing with pollinators. All the children took great delight pointing out the different insects to me. They are learning fast, but I can still name some new ones for them.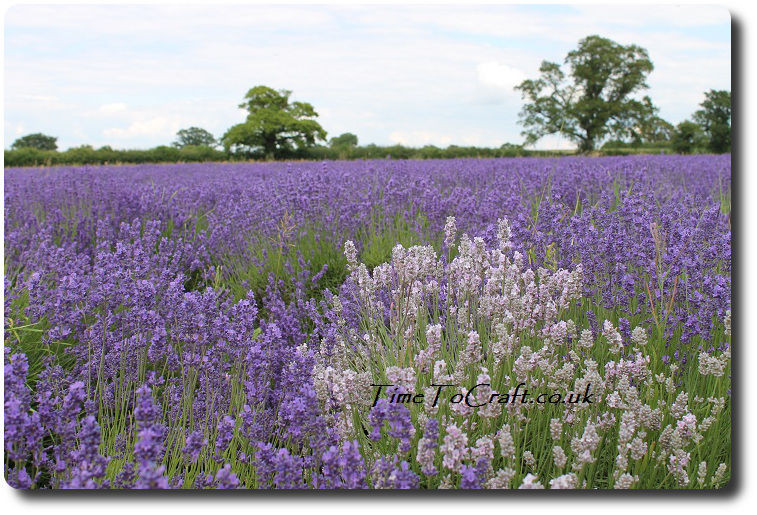 It is a lovely setting. The gentle breeze over the field, brings the most wonderful scent.
In keeping with the theme, later in the week, we started our own lavender harvest. We've added quite a few lavender plants to our collection over the years, now dotted around the garden. I'm trying to develop a lavender lined path to our front door.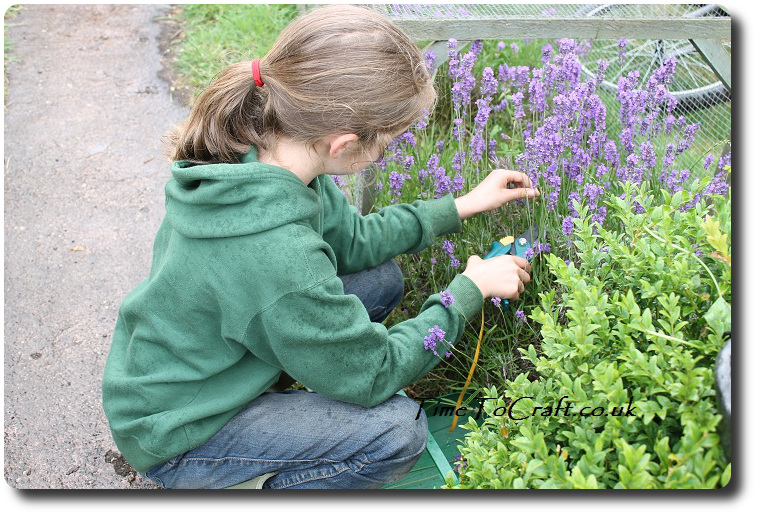 Unfortunately, the pup has other ideas, so the plants are protected by metal frame at the moment, until they are established. Not pretty, but it means we have lavender to harvest.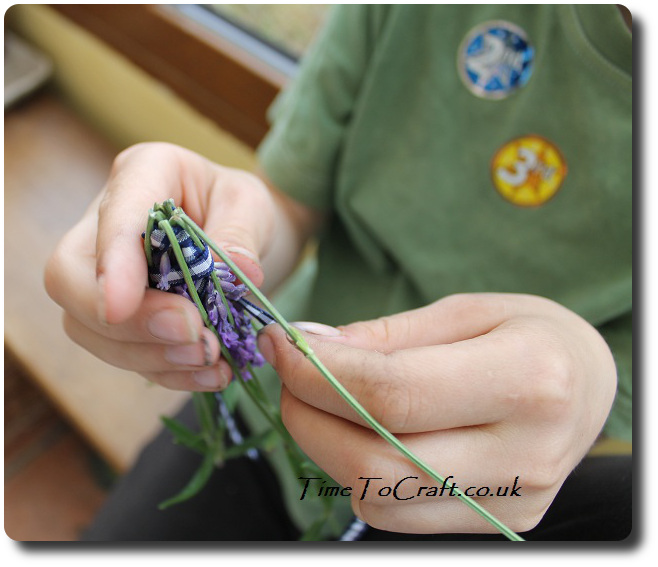 Each year, we make a fresh batch of lavender wands. Ready to scent our drawers. Harvesting and preserving lavender is part of the rhythm of our year.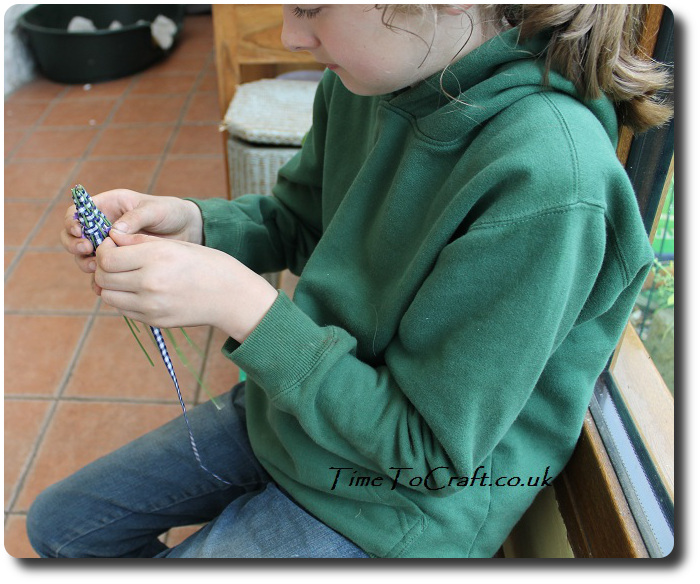 After a brief reminder, the girls made a wand each. This will be the first two of many for the year. (step by step instructions here)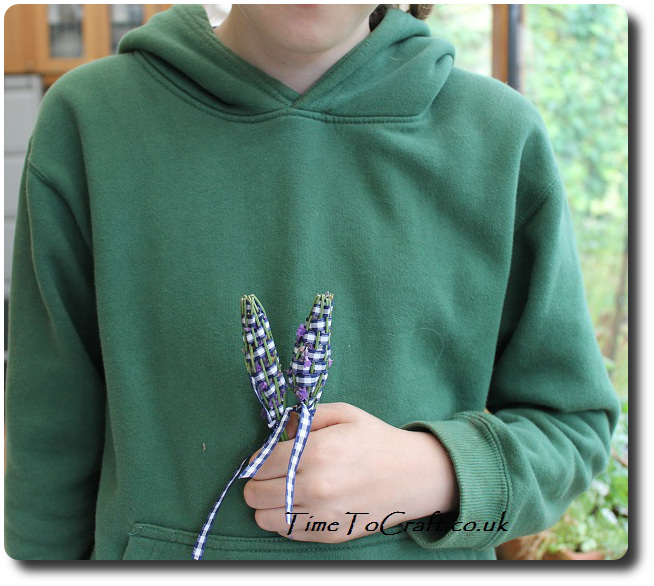 Only two made today as it was sports day. They should be tired out, but sports activities always seem to give them more energy. They needed to cycle it off. Even in the drizzle, they were out doing circuits in the garden. Up and down the meadow, and around the drive.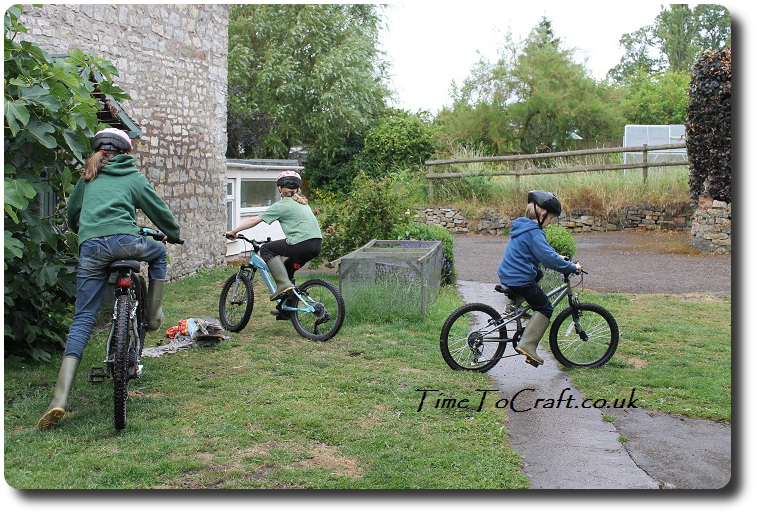 I'm glad they have room to do this in the garden without competing with the commuters down our narrow lane.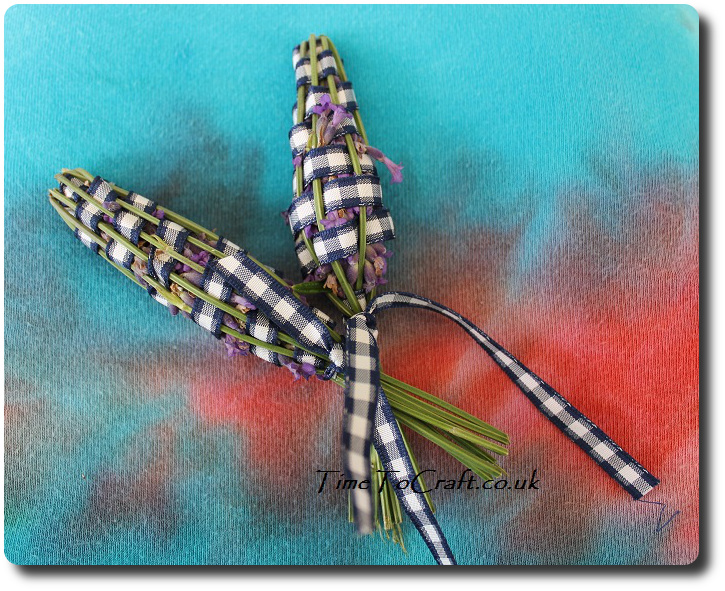 Must buy some more thin ribbon over the weekend.
Joining in with the as-ever inspiring Fiona over at Coombe Mill with the #CountryKid linky. Encouraging all of us to get out with our children and enjoy the outside.