G is for… #AlphabetPhoto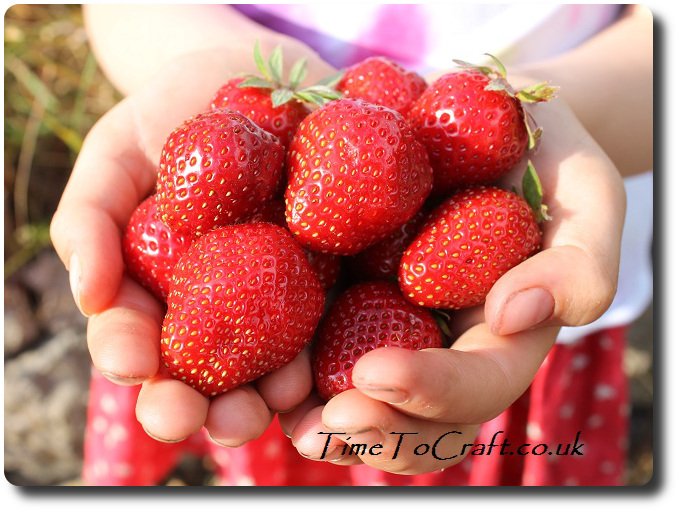 My G is for a handful of goodness.
I love strawberries. I love the colour. I love the taste and fragrance.
Fortunately the rest of the family share my passion for this little fruit, when it's in season.
Our local PYO has opened for the season. A mere 10 minutes away in the car, making it a perfect after school activity.
This photo makes me smile as her finger tips seem to echo the crinkly pastry edge of a strawberry pie.
Joining in with the talented Charly's #AlphabetPhoto.
22 Responses to G is for… #AlphabetPhoto
There have been cases when people lifted my photos and words, and used them without credit to me or asking permission first. Using them for their own commercial gain. I have now added a level of security to deter people from doing this. Apologies to people who do play nicely. If you would like to use any of my photos, please contact me.
All my words and photos are copyrighted to me. They cannot be used for commercial benefit by anyone else. If you would like to use any of them, then please ask me first and don't just take. Written permission only. Don't pass my words, photos or ideas off as your own. It's not nice.
Cookie Policy
Our web pages do not use cookies however this website uses Google Analytics, a web analytics service provided by Google, Inc. Google Analytics uses cookies to help us analyse how people use our site. The use of cookies by Google Analytics is subject to change.