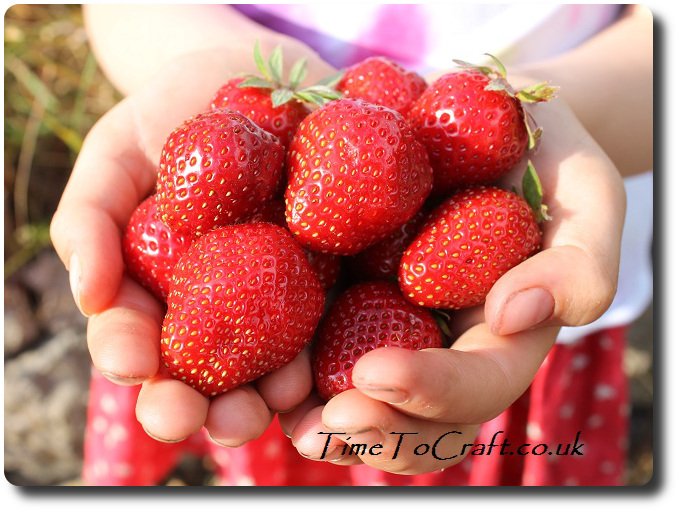 My G is for a handful of goodness.
I love strawberries. I love the colour. I love the taste and fragrance.
Fortunately the rest of the family share my passion for this little fruit, when it's in season.
Our local PYO has opened for the season. A mere 10 minutes away in the car, making it a perfect after school activity.
This photo makes me smile as her finger tips seem to echo the crinkly pastry edge of a strawberry pie.
Joining in with the talented Charly's #AlphabetPhoto.