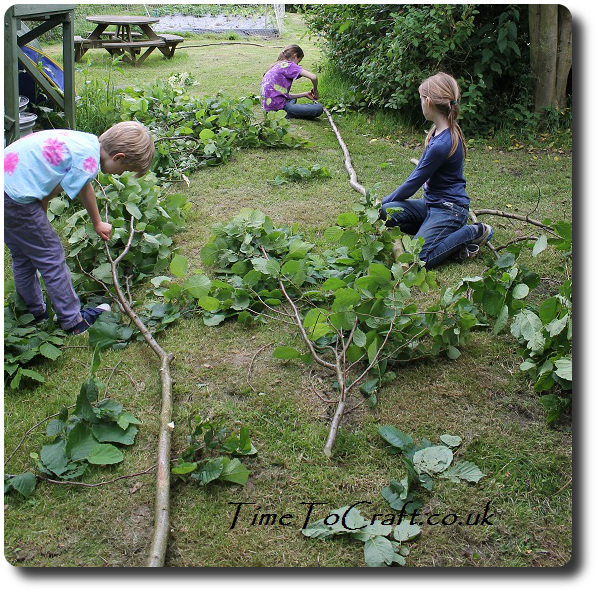 We love big making projects outside. One of our favourites is a garden teepee for the summer. Everyone joins in. First job is to cut long sticks from the hazel tree. A job for their father. The children help to strip the leaves and side branches.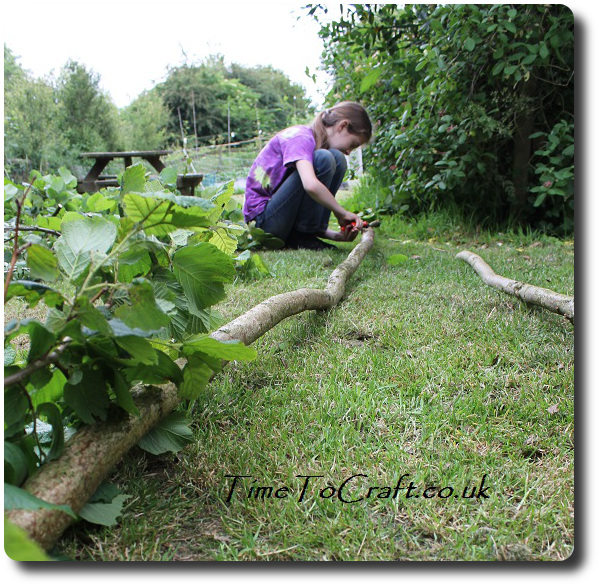 Great care is taken and everyone has a job.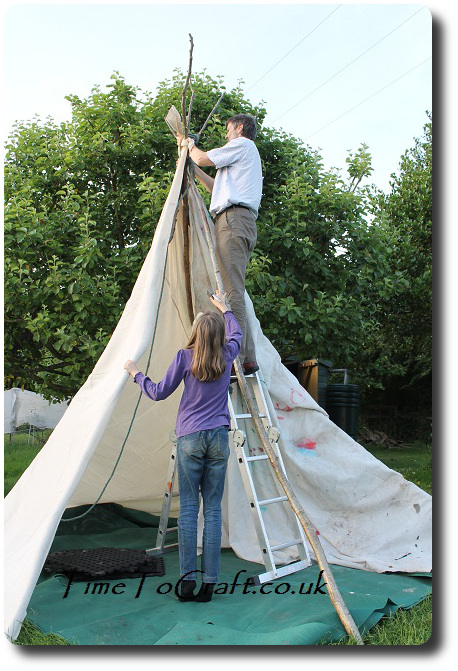 Next, the sticks are made into a structure and the cloth is carefully fixed to them. Wrapping around.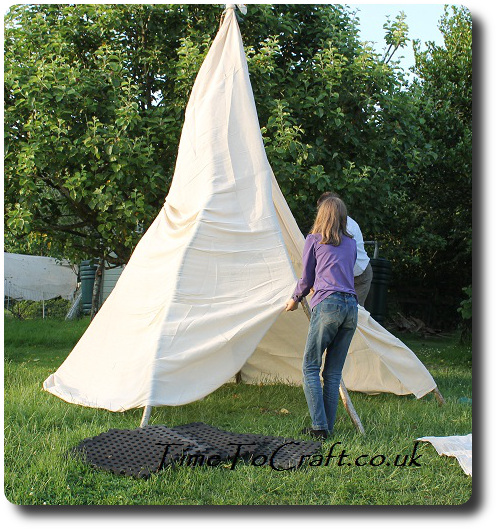 Breathable ground sheet is put down inside and the teepee can feel very inviting. Especially when the day heats up.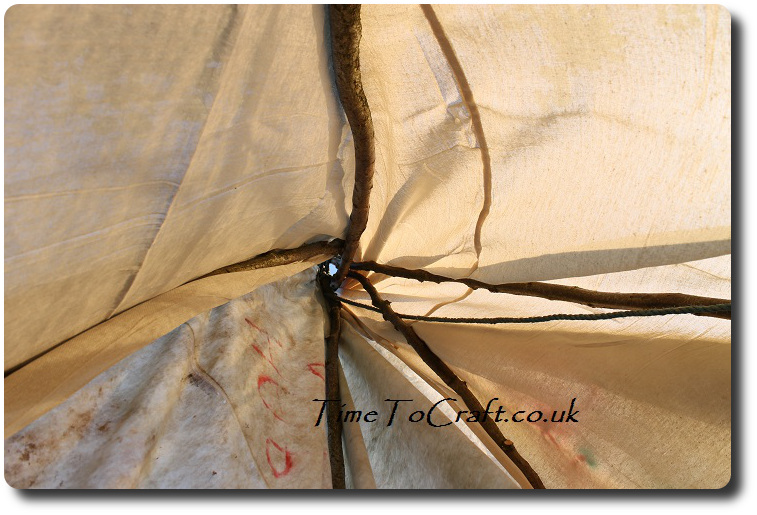 And then the fun begins.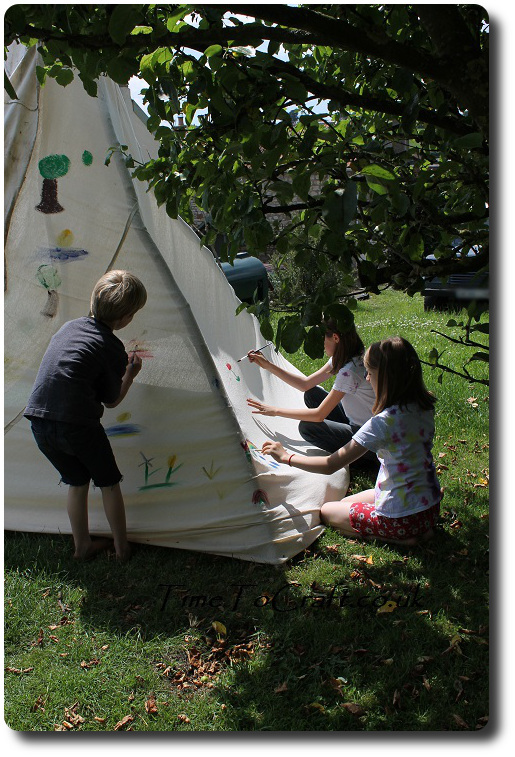 This is the job that will take all summer. Visiting friends will be invited to add their mark to the cloth.
The only rule is to choose a natural subject. No cars or buildings, but plants and animals. Maybe.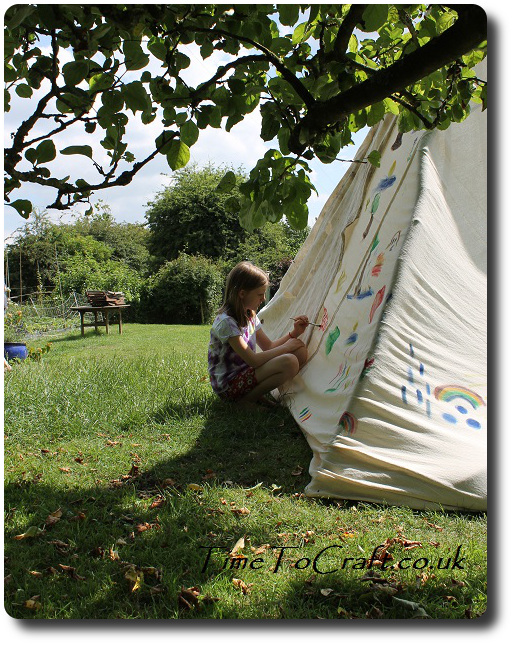 The colour palette is limited, but that doesn't stop them mixing to make new colours.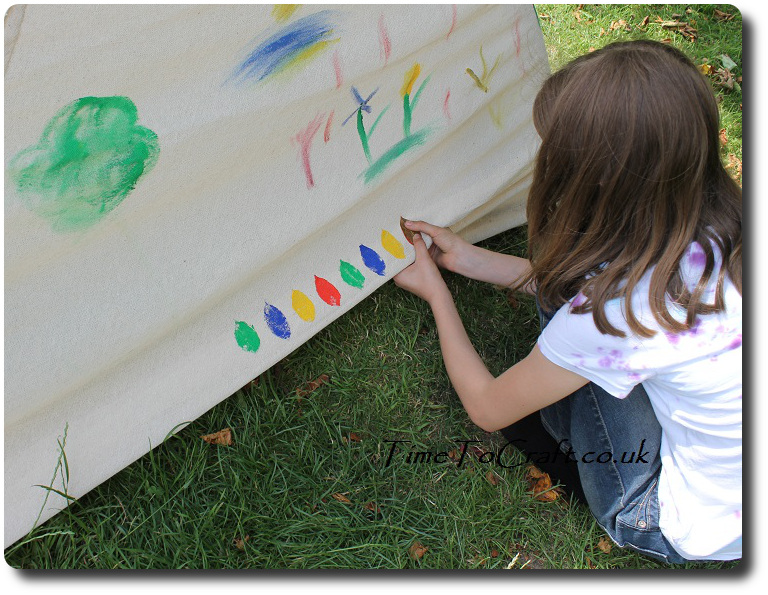 Multicoloured leaf printing is a must.
Every summer garden party, we put up a teepee. Children, and adults, are encouraged to paint it. This year we have reused some of the old cloths and "Happy Birthday" can still be seen, along with previous masterpieces. Its fun. It brings back memories of previous times. Of friends that have moved on. Of friends that have grown.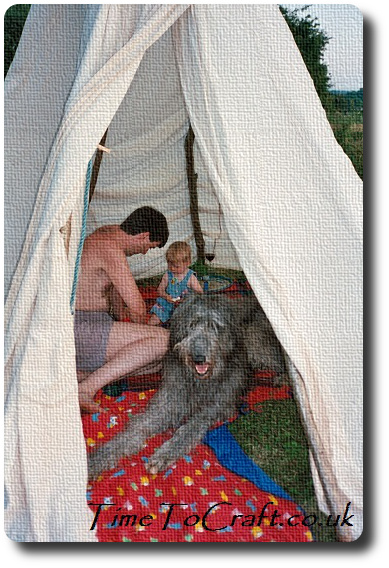 This is the very first teepee we made. When AJ was one years old. Her first birthday party. Eleven years ago. (The glass of wine was not hers!)
Today is the summer solstice and it is mild and dry. The children are sleeping out in the teepee tonight. Another adventure to be had.
Happy Solstice.
Joining in with the amazing #CountryKids Linky. I may be a bit late hopping over there as I have a teepee waiting for me. Hope the children have left me a space!