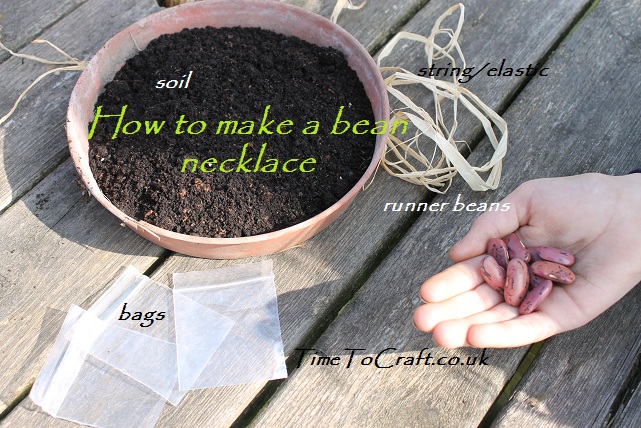 Take one bowl of soil, a handful of beans, some string (or elastic), little bags and three enthusiastic children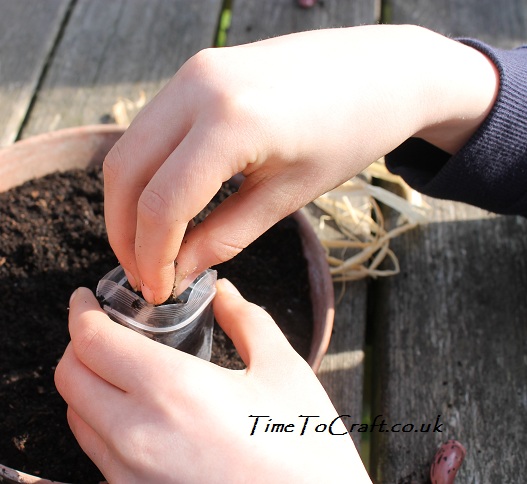 Carefully fill the bags with soil.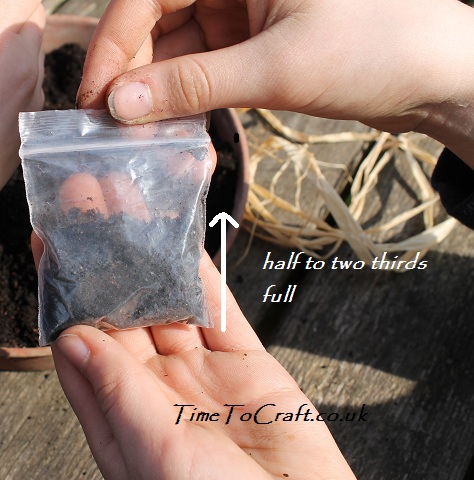 About a half or two third full. So long as the bean has enough soil to hide in.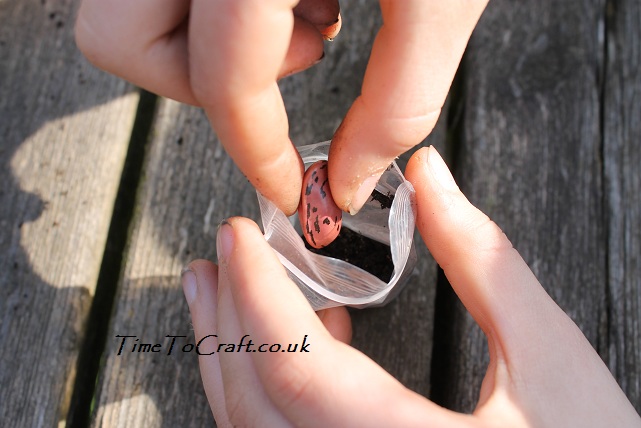 Pop one bean in the bag. Push it in so you can't see it at all.
(Optional: give it a name. Something like "Dragon bean", "Moon bean" or "Yummy")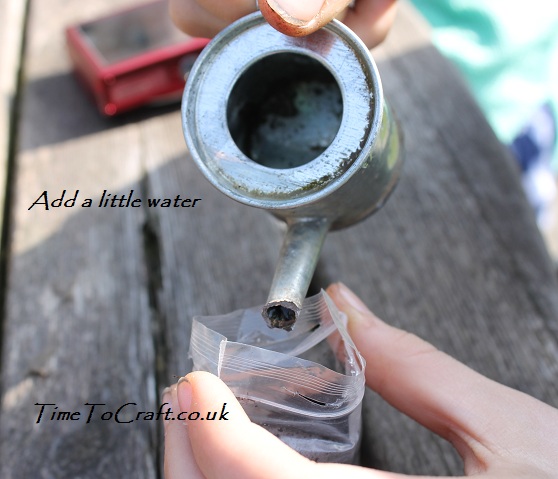 Add a little bit of water. Not too much that you get a puddle forming in the bottom of the bag, but enough that the soil is slightly sticky.  Close the top of the bag, but not completely.
Make a tiny hole in the top of the bag and thread through rafia or string. We use shirring elastic for toddlers/younger children.
Tie a knot and hang it round your neck.
What do beans need? To germinate? Soil, oxygen, water and the warmth of a child.
(We hang the necklaces up in a window when the children cannot wear them. Once they start to sprout and the roots need more room, we move them to a bigger pot.)
Joining in with the #CountryKids

and #LetKidsBeKids

and #pintorials