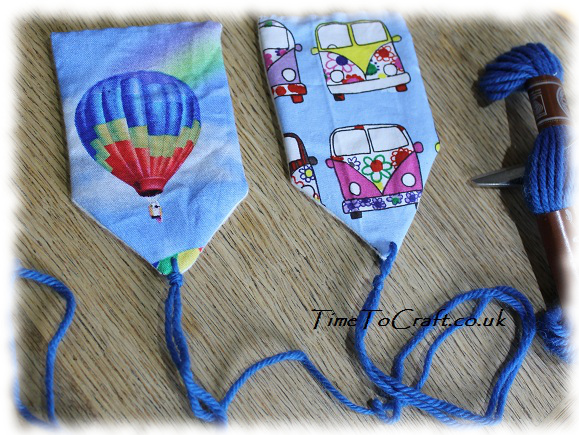 Tip for the day: if you ever give a gift to someone who crafts, they will be just as excited about the wrappings as the contents of the parcel. Their mind will already be working out what they can use the paper for and how cute the ribbon is. Roll on a few months, and you may receive part of your wrappings back, in the form of a present.
I have a sister who appreciates my fondness for fabric and ribbons. She wraps gifts for my family in fabric and interesting paper. Most importantly, ribbons. I love ribbons. Just for the record, she does receive some of the fabric back again transformed! Today, I used another of her ribbons, to fashion a "T". (Thank you, S)
Making labels
This brings me nicely to the point of my post. How to make easy land fun labels and when I say labels, I mean fabric labels to be precise, but first an explanation.
The youngest two in the family have taken up guitar. Due to a hugely complicated logistics schedule, which believe me, life is too short to explain, I end up ferrying four children and four identical guitars to and from lessons. Up to now, I've arranged the guitars in the back of my car in a set order, to facilitate dropping correct guitar off with correct child. I think it's worked so far, but its only a matter of time.
Seeing as two of the guitars come home with us, the answer is to label at least those two. Being me, I couldn't just cut out some cardboard and thread string through it. Oh no. Too easy, plus I believe that if something looks nice, then children will take special care of it. These guitars are borrowed so I need them to be looked after.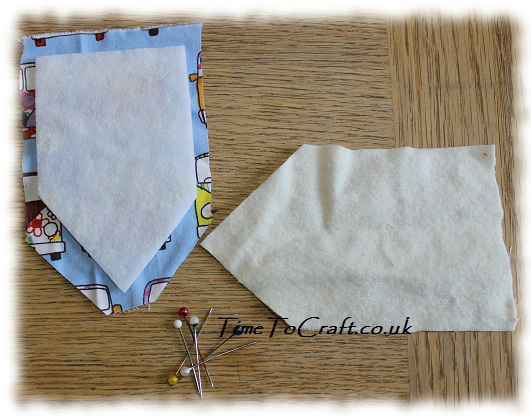 Thus the fabric labels were born. Little dance of fabric joy! Turned out so good, that I've made a step by step, just for you.
What you need:
a piece of thick interfacing (I've used Timtex, which is used for baseball cap brims)
two pieces of fabric
ribbon
needle and thread
How to do make it:
1. Cut the Timtex into required shape and size of the label you want. (Incidently, you could use cardboard, but Timtex will survive the rain and being dropped in puddles better. It will even go through the wash. A definite bonus where children are concerned.)
2. Cut the two pieces of fabric to the same shape as the Timtex, but slightly bigger. I allowed 1.5 cm bigger all round as a seam allowance.
3. Use ribbon or trimmings to create the person's initial. (I'm using the initial rather than name, as I don't like my children out and about with their names on full show.) Sew on to the right side of one of your pieces of fabric.
4. Place one fabric piece on the table, with wrong side up. Position the Timtex in the centre of this piece. Draw round it, leaving 1 or 2mm margin all around it. This gives you a guide to where to sew. Put the Timtex to one side for now.
5. Put the two pieces of fabric together, with right sides together and pin. Machine, or hand sew if you prefer, the two pieces together and leave the top open to make a pocket.
6. Tie off the ends and trim off any points and corners to reduce bulk and then turn the pocket the right way out, using a pencil, gently push the corners through.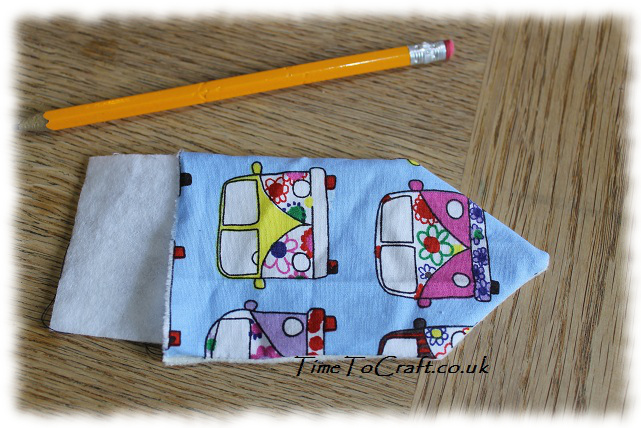 7. Slide the Timtex shape snugly into the pocket. You may need to cut the sides of it down a bit, if it is too tight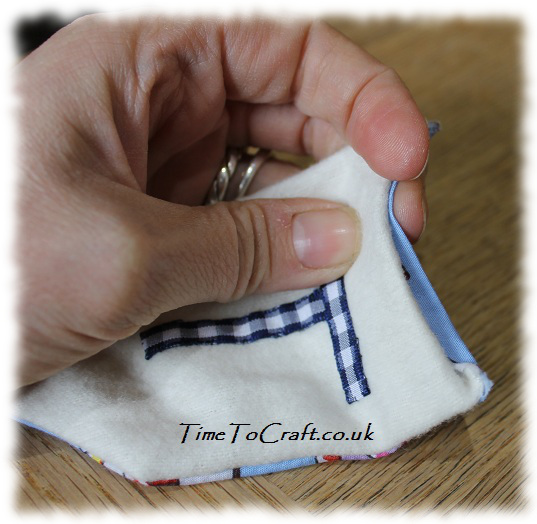 8. Fold the top edges into the pocket, making sure the new edges meet neatly.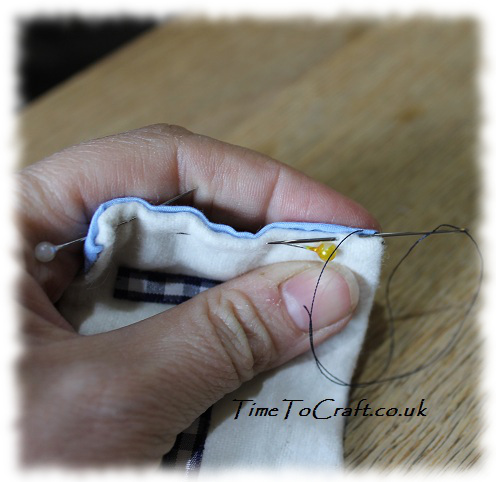 9. Use a slip stitch to invisibly sew the newly folded edges together and fasten off.
Finishing touches
Thread a piece of yarn or embroider thread through the label at the edge, which will be used to attach the label to the guitar case. All done!
I used fabric left over from BL's balloon skirt and TF's VW camper van shirt.  I knew that they'd love the choice, but was hoping for a whole cool dude, guitar strumming vibe. A girl can dream. That's me, not BL.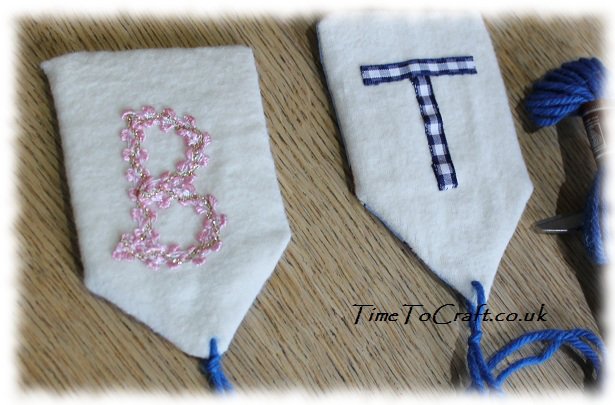 Would it surprise you to know, that I love both of the ribbons for the letters? I love gingham. I wonder if I could persuade TF that he needs a gingham shirt, and don't be surprised if the pretty floral ribbon appears on a summer dress soon. You've been warned.
Linking up with