It begins with a D and it is yellow.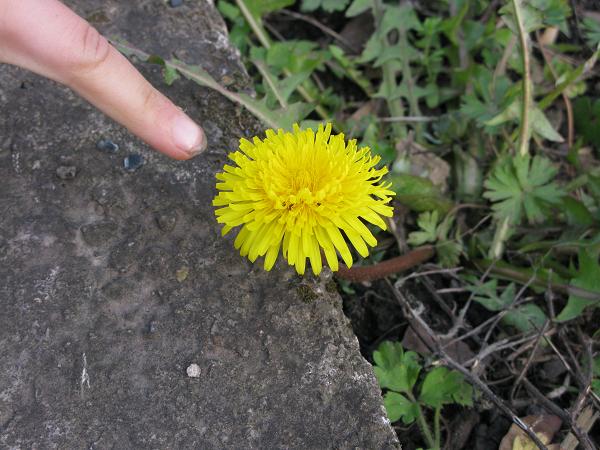 "We've found a new flower in the garden. Its yellow and it begins with D."
"A daffodil"
"No, its new."
As BL lead me out of my seed planting bliss in the nice, warm greenhouse, I was curious. When I saw what it was, I was torn between admiring her amazing find and wanting to dig out with my bare hands, before it did any harm. I decided on the former. I may regret it as I'm digging all the dandelions out from that bed in a few months time. For the moment, it was her proud moment as the other two children admired her find.
It is another one to add to their list.
TF and I found a nest and a pair of goldfinches next to it. Maybe coincidence, but we are going to keep an eye on it. When TF went back to report his find to the others, BL misheard him and thought he said that there was a goldfish nest in the tree. Hee hee. It didn't spoil his proud moment.
Otherwise, it has been a seed planting, ice cream making, meringue creating, yogurt warming kind of day.