Junior crafting – Magic wool fairy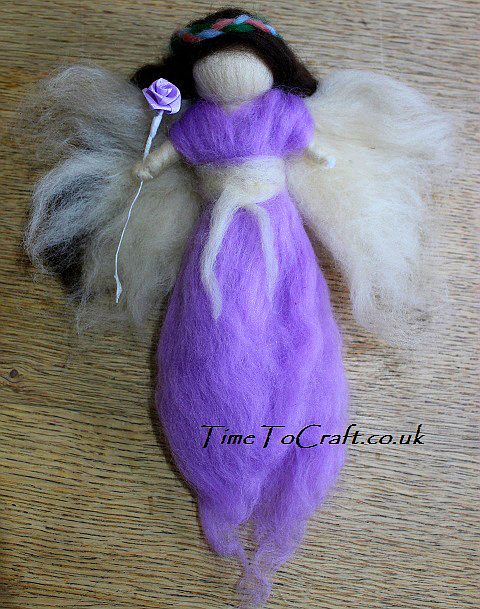 Here is a tale, not so much a fairy tale, even though it does feature a fairy. More a story with a message of hope. It really goes to all those parents out there, whose floors and tables are covered in paint and glitter.For those, who wonder if it is worth the effort of hanging up another painting to dry of an unknown subject. Mainly in muddy brown/black. This tale is for you.
Once upon a time, there lived a father, a mother and their three children in a small cottage. The mother loved to create beautiful things, but once she had children she wanted to pass on this passion to them. She laid aside her materials and encouraged them to make beautiful things.
Sometimes they did and sometimes they didn't. Sometimes she guided them, while other times they did their own thing. Occasionally she would recognize what they had made, but there were times when she had to tactfully ask. She loved every piece they made.
Life went on like this, as the children grew. The mother and the father grew used to checking for glitter in their hair as they left the house, or hastily brushing the seats before guests sat down. Lumps of clay were found on bottoms of shoes and sticky tape removed from clothes.
Then one day, the eldest child found a book. She pleaded for a bag of merino wool and a needlefelting kit. Her mother helped her in her quest. Then followed many tense hours, before she proudly showed her mother a beautiful fairy she had made. All by herself.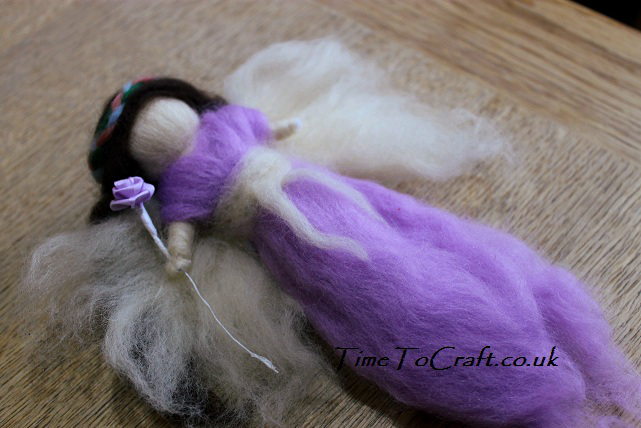 The mother was so proud of her daughter's first attempt to make a magic wool fairy. She hung it up in on the mantlepiece for all to see. Brushing a little glitter off her cheek.
The end?
So the moral of this story is, that if you have young children and you seem to spend more time setting up, and clearing up craft sessions, for your little ones to enjoy. More time than they spend creating, I just want you to know that there is light at the end of the tunnel.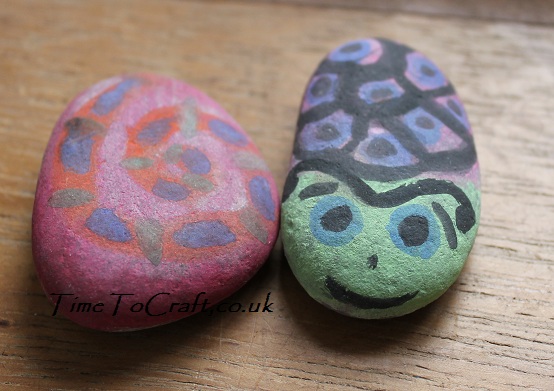 Middling's painted stones
Truly there is!