Easter chicks, rabbits, eggs and brussel sprouts!
It  is a beautiful sunny day today. Started the morning with pancakes in the shape of rabbits. I prefer my eggs disguised.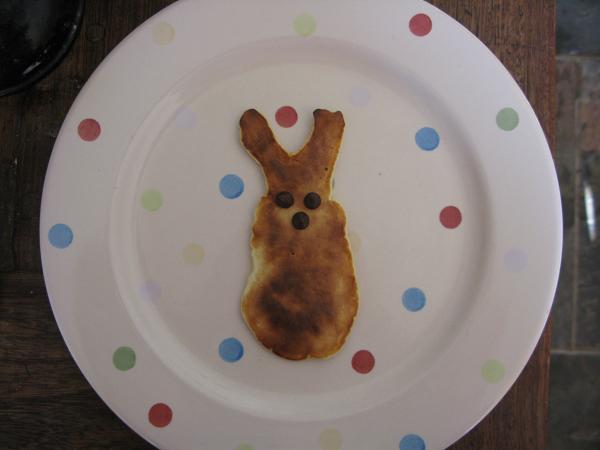 Next up were my finished egg cosies from the March The Children's Year CraftAlong 2010. I made three and put little chocolate eggs in them and the children had these after breakfast.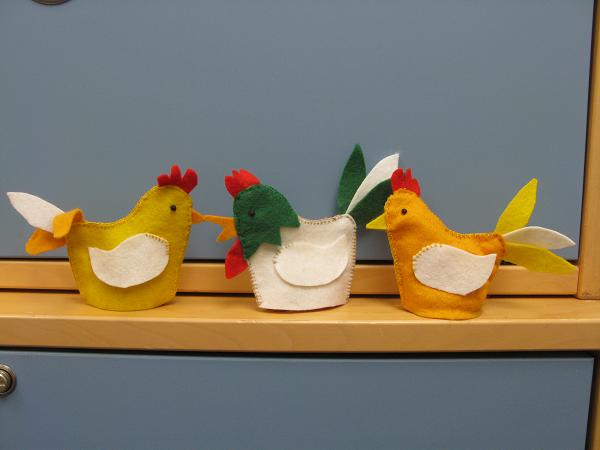 They squealed with delight when I put the cosies on the table and there were lots of giggles when they picked them up and the eggs fell out. I couldn't resist making a Kellogg inspired cockerel for TF.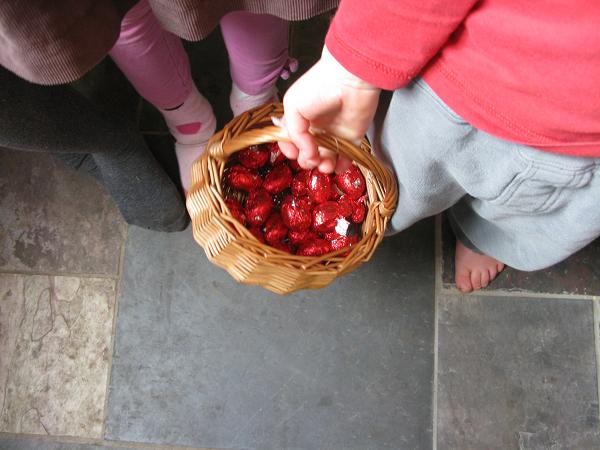 We let the hens out and left them to work their magic. A little while later, we all went out with a basket and the children searched for chocolate eggs. They found them wrapped in red paper, in groups of three. Back in the kitchen they shared them out between the three of them, with one left over for us grown-ups. I love seeing them cooperate with each other, so no one was left out in the hunting or sharing.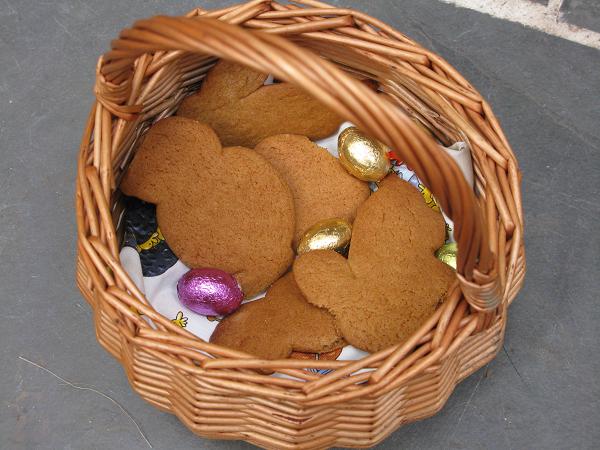 Before lunch, we made easter biscuits, using easter biscuit cutters. These were very popular, as you can see. Someone has acquired a good collection of them in his basket.
Just in case you think our day was only about chocolate and frivolity, I spent the afternoon clearing brambles and harvesting the last of the brussel sprouts. The really cool part, and I know I'm going to lose most people at this point, but I think the cool part is that the harvesting coincided with the new seasons brussel sprout seedlings pushing through the soil. I love full circles.
Just to prove it…..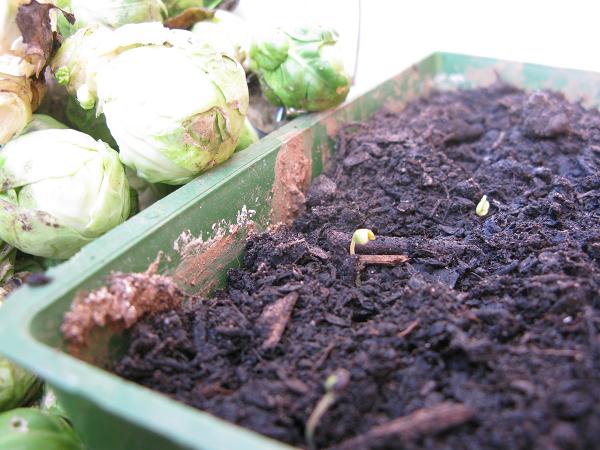 … I know you didn't need me to.
Hope you all had a lovely day.