Cookies and comics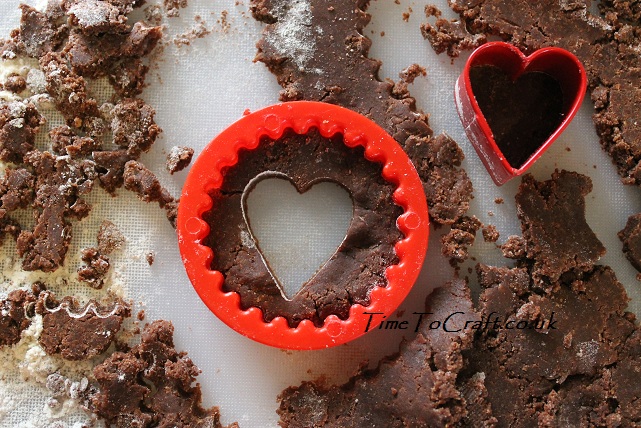 It's half term. True to form, the battle between the washing machine and the growing pile of muddy clothes has begun. My children are not put off playing outside by the small matter of rain. If they can stand up, then off they go. Walkie-talkies in hand.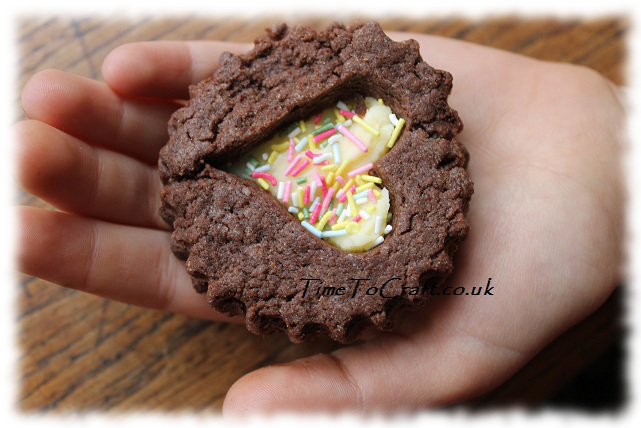 Rather than showing you a photo of the muddy pile, I do have cookies instead. A far better sight, I assure you. One of the rules, I've laid down this week, is that we are not buying treats. No. We are making them. A packet of biscuits can be devoured in five minutes, but homemade last longer. Also they are less available. So we kick started with cookies. (There is also a ginormous bowl of fruit on the kitchen table, before you feel sorry for the children.)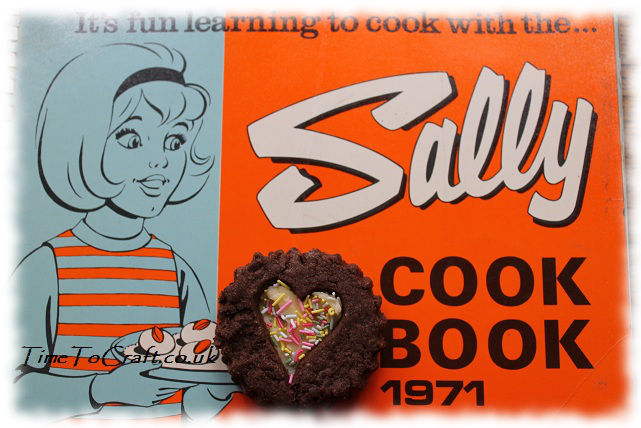 I spotted the yummy heart sandwich cookies on the Hobby Craft website (resisted ordering anything so far, Louisa!) and pinned it. Decided to run with the concept but use a recipe from an old copy of the Sally cook book.
Sally was slightly before my comic buying stage, I think. I did have Bunty. Every Saturday morning, I used to wait for the newspaper boy to deliver it. Very clever of my parents to have it delivered, as I'm sure it gave them a lie in.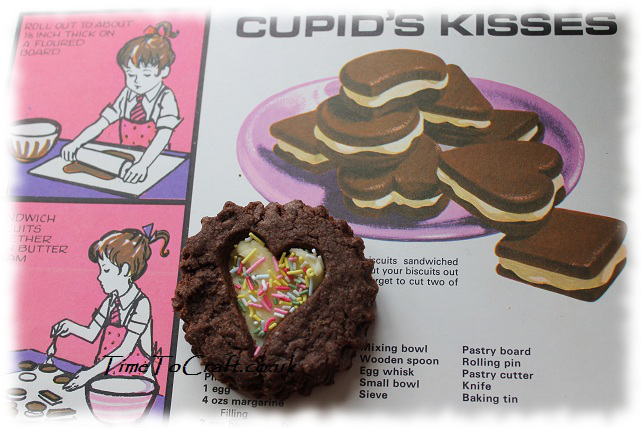 Back to the cook book. The children find the format easy to follow and enjoy using it. As a 70s child, the drawings take me back. Each recipe features a different cartoon girl, with a different hair do, and very 70s outfit. (Please tell me I never wore dresses that short!) Even the ovens are different for each recipe. This recipe book is from a time when representing minority groups was not a concern to the publishers. Or the idea that boys could cook. I smile each time I flick through it. At least it helps to illustrate, to my children, the different attitudes of times gone by.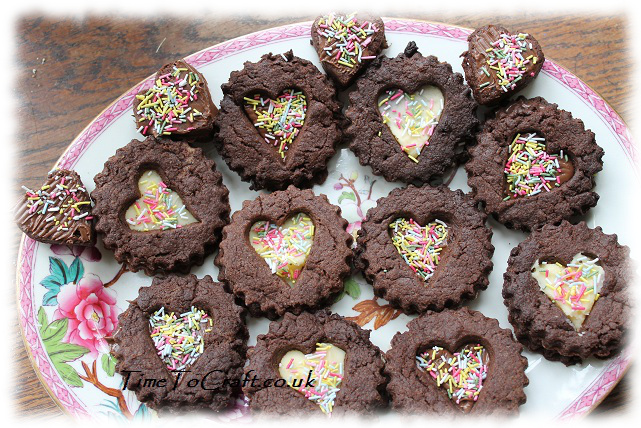 We used butter icing to sandwich the two halves in some and Nutella in the others. As they sat on the plate, the cookies yelled out for something else. Sprinkles! Why not.
Time for a cup of tea with a cookie, I think. Maybe I could dig out one of those old comics too, and maybe look up the number of the nearest comic delivery service. Ones that deliver early on a Saturday morning.
Linking up:

4 Responses to Cookies and comics
There have been cases when people lifted my photos and words, and used them without credit to me or asking permission first. Using them for their own commercial gain. I have now added a level of security to deter people from doing this. Apologies to people who do play nicely. If you would like to use any of my photos, please contact me.
All my words and photos are copyrighted to me. They cannot be used for commercial benefit by anyone else. If you would like to use any of them, then please ask me first and don't just take. Written permission only. Don't pass my words, photos or ideas off as your own. It's not nice.
Cookie Policy
Our web pages do not use cookies however this website uses Google Analytics, a web analytics service provided by Google, Inc. Google Analytics uses cookies to help us analyse how people use our site. The use of cookies by Google Analytics is subject to change.