A Very, Wet Walk
Maybe if I'd known that the heavens would open quite so dramatically, I would have postponed our trip to the woods. At the time, my only thoughts were focused on spotting a fly agaric or two, which we were bound to find. We do each year. Everyone had coats and wellies, just in case. There was bound to be a shower.
We stopped to collect sweet chestnuts and soon filled our pockets until there was no more room. There were offers to take off jumpers to carry more. It really is a good year for foraging. Such abundance.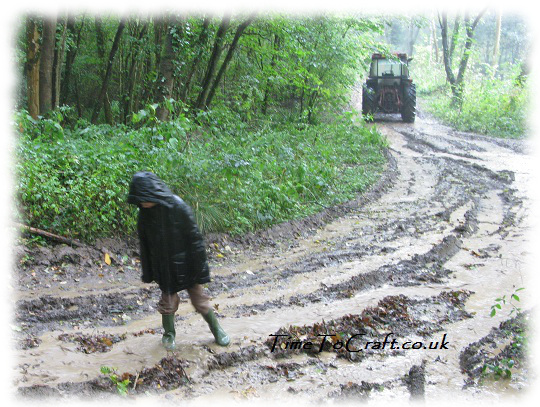 And then the rain came. In bucketfuls. We sheltered under a tree, expecting it to pass after a few minutes. The dog hid her head under my coat, while the rest of her soaked quickly to the skin. For the first time ever, I wished we had a coat for her. I wish I'd packed the waterproof trousers for the rest of us. Hindsight. A wonderful thing!
Eventually, we took the decision to cut our losses and head for the car. Not before jumping in the new stream that was flowing fast in the path we had just abandoned. When you're already wet, why miss some fun.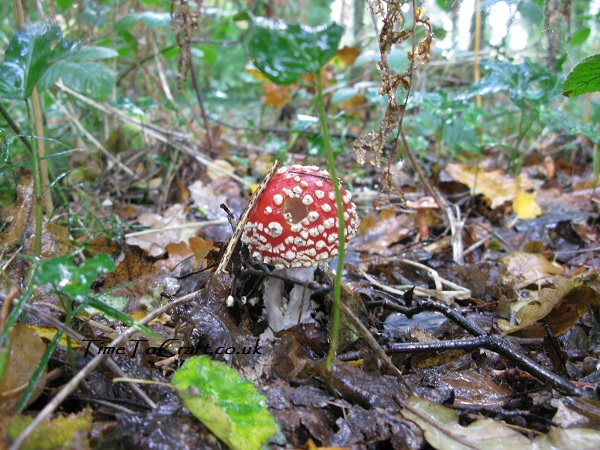 We found plenty of fly agarics, which I discover are very difficult to photo in heavy rain.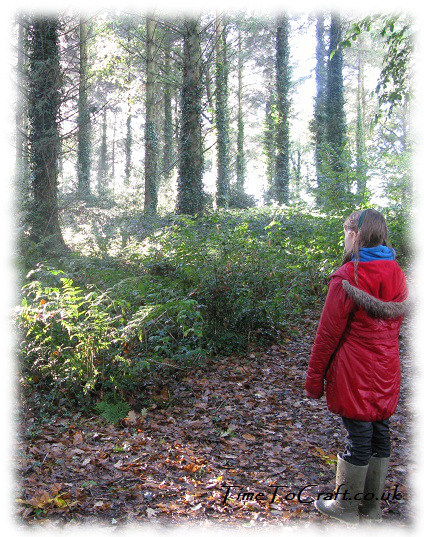 Just before we reached the car, the rain stopped and the sun came out. Taking a bit more time, we spotted more varieties of fungi, before heading home for warm, dry clothes and a hot chocolate. There is something entirely wonderful about changing into dry clothes after a soaking. It makes the whole adventure even more of an adventure. Don't you think?
Linking up with the inspirational #CountryKids

34 Responses to A Very, Wet Walk
There have been cases when people lifted my photos and words, and used them without credit to me or asking permission first. Using them for their own commercial gain. I have now added a level of security to deter people from doing this. Apologies to people who do play nicely. If you would like to use any of my photos, please contact me.
All my words and photos are copyrighted to me. They cannot be used for commercial benefit by anyone else. If you would like to use any of them, then please ask me first and don't just take. Written permission only. Don't pass my words, photos or ideas off as your own. It's not nice.
Cookie Policy
Our web pages do not use cookies however this website uses Google Analytics, a web analytics service provided by Google, Inc. Google Analytics uses cookies to help us analyse how people use our site. The use of cookies by Google Analytics is subject to change.