Dear Daughter
I've made another patchwork square for your Dear Daughter quilt. This one is called Farmer's Daughter. I fussy cut the bees for some pieces, but left others so they look like they are scurring under the centre pieces. It would have worked more effective if the red fabric had less white. I'm hoping it shows from a distance. Continue reading →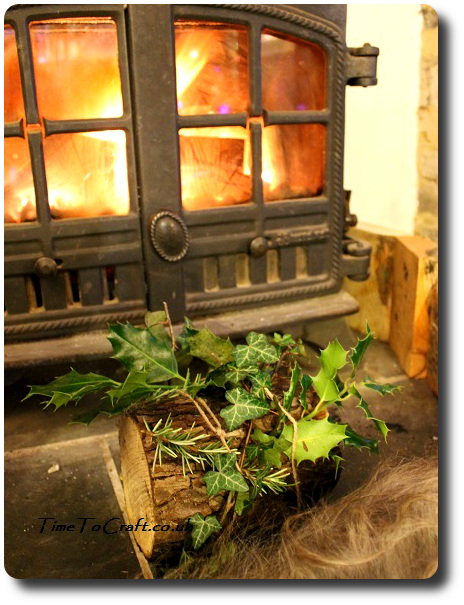 One of my most favourite family traditions in our year, is the yule log. No chocolate icing or plastic robin involved. Just family, the fire place and our yule log.
Every winter solstice, we select one log from our log store, bring foliage in from the garden and use it to decorate the log. It wouldn't seem complete without holly and ivy. I added rosemary in this year, for the fragrance.
Then each member of the family is given a piece of paper and pencil. They secretly write down something that they would like to let go of from the last year. Turning a negative into a positive as the new year starts.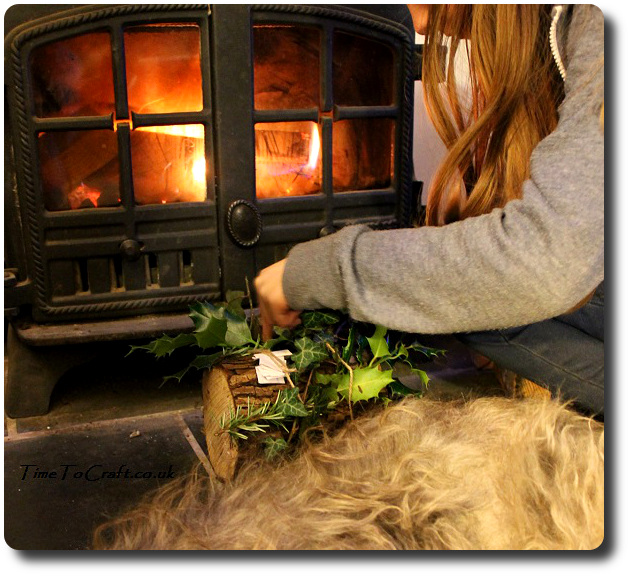 Then each piece of paper is folded and tucked in among the greenery and the log goes in the fire. We watch it burn. A very special quiet, as we think about the words we chose.
Of course, one of the dogs decided that she had the best position by the fire and was not going to move. Whatever her family wanted to do. Sigh.
Happy Solstice. Blessings to you all at the turn of the year.
---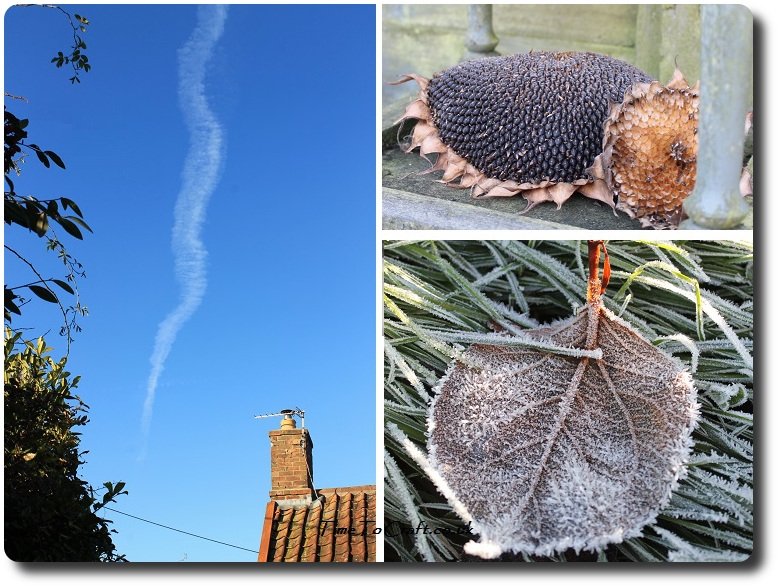 Can I just say how much I am looking forward to the end of term? We've hit that ready-to-stop state.  I'm yearning  to dance to the beat of my own drum.
I want to come down in the morning in pyjamas and stoke the fire. Turn on the Christmas lights. Drink my morning coffee in one uninterrupted sitting. Slowly. Throw a coat over my pjs, pull on wellies and head outside to let the hens out, then scurry back for a bowl of porridge with the rest of the family. Drawing intricate patterns on the top of it with golden syrup. All this, without looking at a clock once. Not once.
It would be bliss. Continue reading →
Photos
There have been cases when people lifted my photos and words, and used them without credit to me or asking permission first. Using them for their own commercial gain. I have now added a level of security to deter people from doing this. Apologies to people who do play nicely. If you would like to use any of my photos, please contact me.
Copyright notice:
All my words and photos are copyrighted to me. They cannot be used for commercial benefit by anyone else. If you would like to use any of them, then please ask me first and don't just take. Written permission only. Don't pass my words, photos or ideas off as your own. It's not nice.
Cookie Policy
Our web pages do not use cookies however this website uses Google Analytics, a web analytics service provided by Google, Inc. Google Analytics uses cookies to help us analyse how people use our site. The use of cookies by Google Analytics is subject to change.