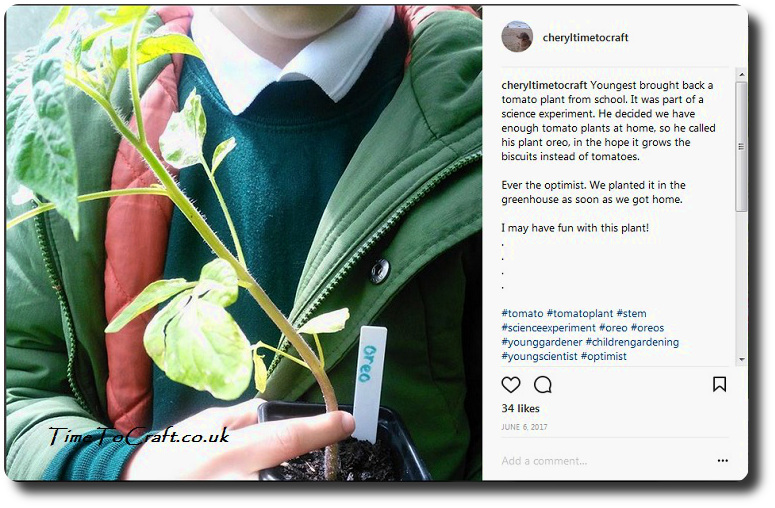 If you have followed me on Instagram for a while, you might remember my optimistic son bringing back a science experiment, last summer. The class had planted tomato seeds and made sure they had the basics: water, food and light. At the end of the experiment, they proudly brought their plants home.
While the rest of his classmates labelled their precious seedlings as "tomato", my son, decided to call his plant "Oreo", because we grow enough tomatoes and he fancied growing Oreos instead. As I said, he was optimistic.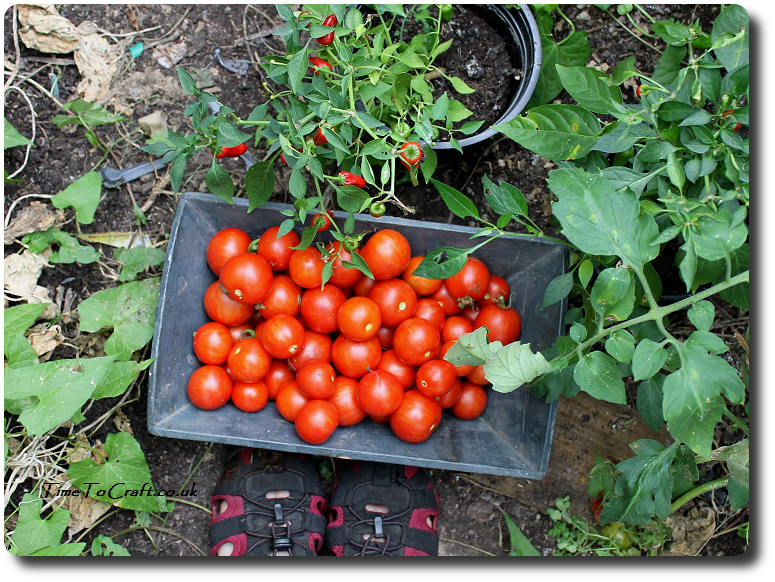 At the end of the summer, Oreo plant had produced a good crop, but there was not a single biscuit among the basket of red, juicy tomatoes. My darling son faced up to the fact that the name was not enough, and wandered off munching on a tomato.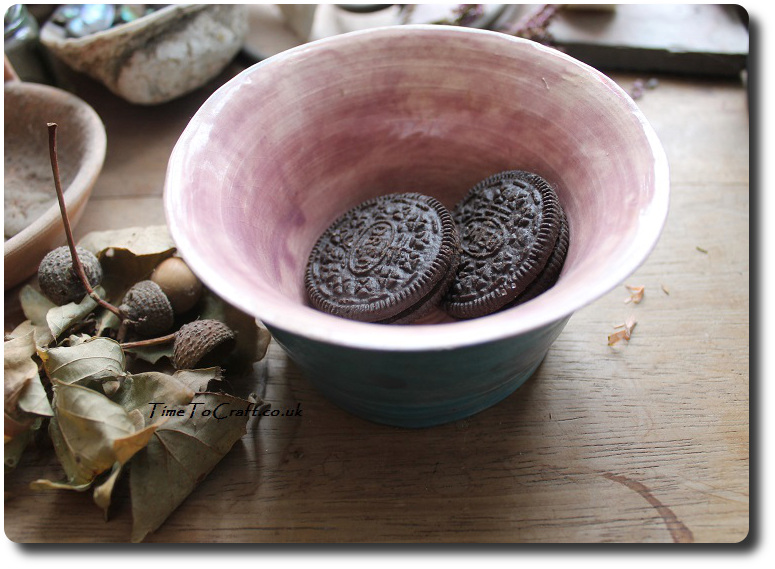 This year
Now, he has totally bought into the idea of healthy eating, which tomatoes fit into perfectly, but there is still room in his day for a biscuit treat or two, so he tells me. His quest to secure a source of his favourite biscuits, Oreos, is ongoing. He came to me for advice. Of course, if he'd gone to his father, he would probably have been taken to the shops to buy a pack.
Instead he came to me. I can never resist the chance of a bit of fun.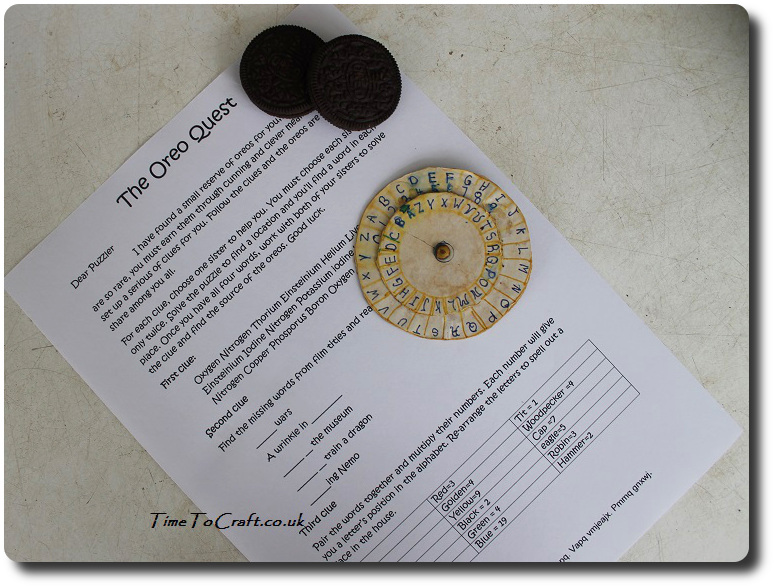 At the moment, we are doing a lot of code cracking and logic games. With this in mind, I decided to suggest a brain exercising quest to find a source of Oreos. He thought this sounded good.
As is the way in our household, no-one wants to be left out, so his sisters wanted in on the quest too. That's good. At the moment they could all do with something to distract them from other matters.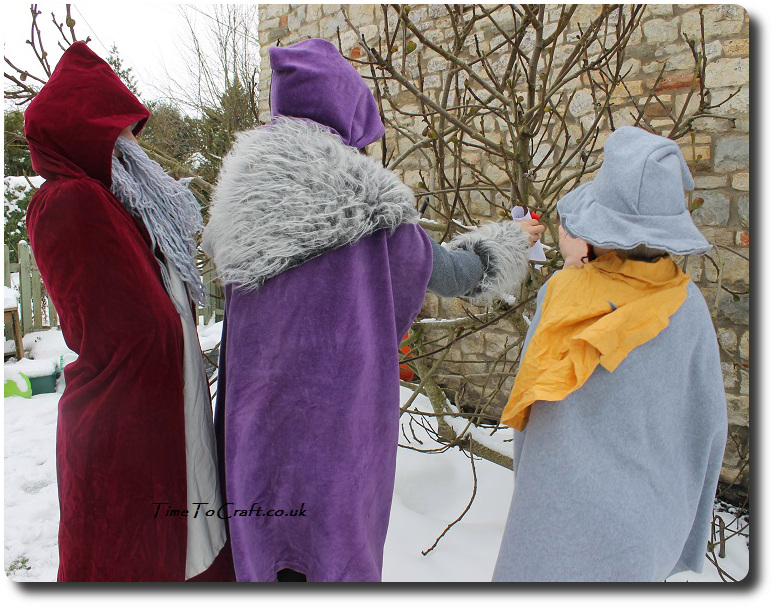 Everyone dug deep and joined in with spirit. They seized on the idea of dressing up for the quest. Cloaks, beards and furry leg warmers. What kind of a quest would it have been otherwise? Venturing out into the snow to retrieve the scroll from the bare branches of our fig tree. Plenty of laughter that would not have been amiss if you happened to pass a Hobbit's hole when dwarves were being entertained.
(Thank you to both teens who joined in and humoured their 10 year old brother so wonderfully.)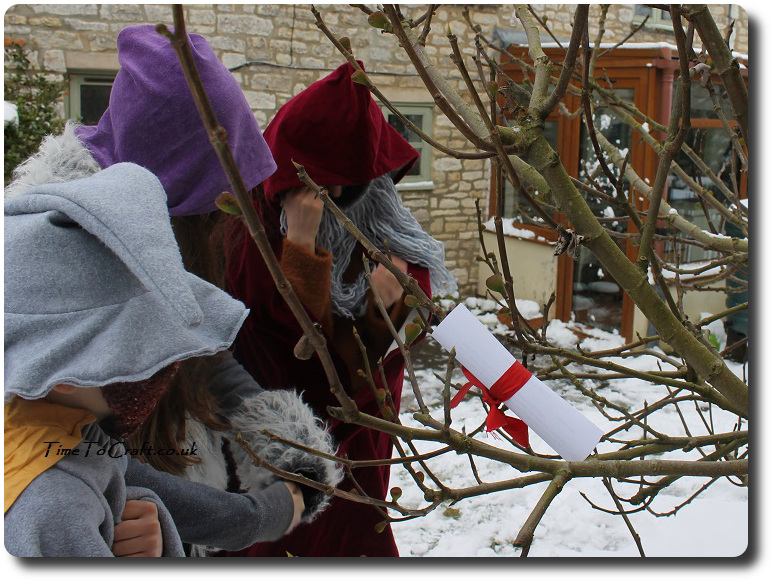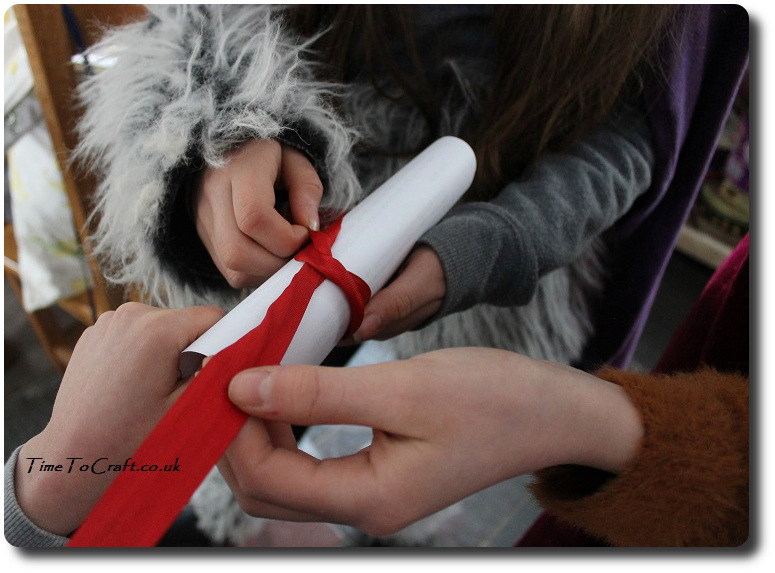 The quest began. It involved solving puzzles, based on science, maths and general knowledge, making it a brilliant STEM activity. It really kept them entertained.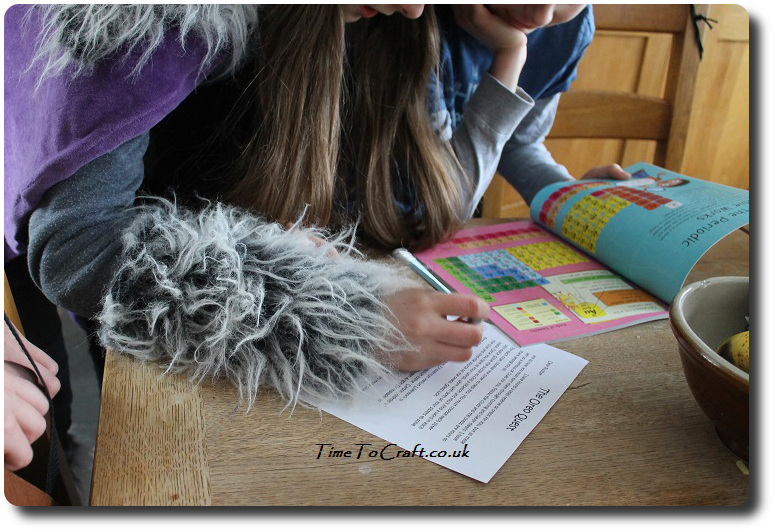 The first clue was a list of chemical elements. They translated this list into the chemical symbols (Oxygen = o, Nitrogen=n, etc) which spelt out the next clue – "on the shelves in kitchen cupboards". With a swish of cloaks, they found their first word among the bowls and egg cups.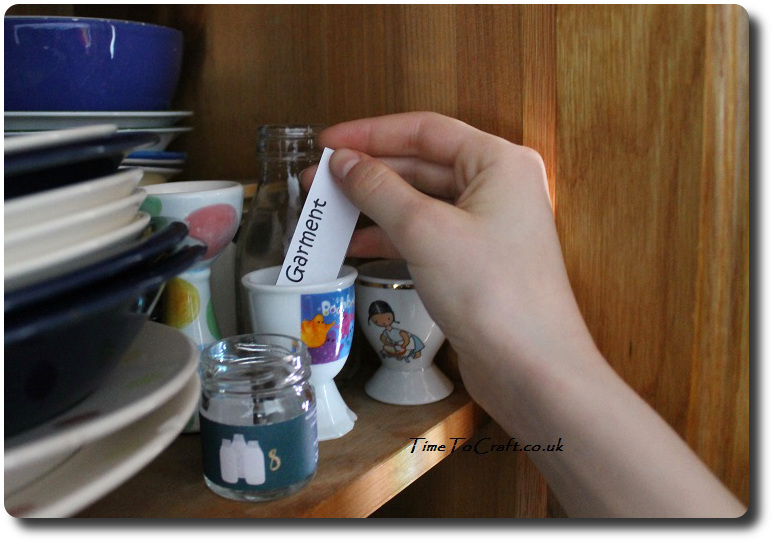 Then on to the next clue, involving missing words in film titles – "How to find stars at night time?" Beards floated as they spun off to the telescope for the next clue.
Third clue involved matching colours of birds to names and multiplying the numbers beside them, to find letters to rearrange. This may have been the most convoluted of my clues, but they figured it out. Along with the fourth one which used my code wheel.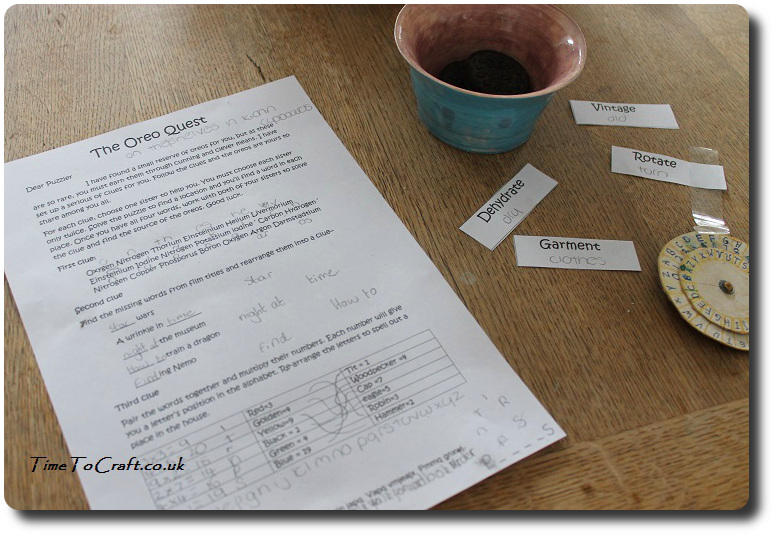 Final part was to put the four retrieved words together – garment, vintage, rotate, dehydrated. Bit stumped by this one until I suggested a Thesaurus. The penny dropped. They retrieved their prize, a small bowl of Oreos, from the drum of the old tumble dryer. Well, they weren't likely to look there, were they?
We had fun. At the end of a tough week, the children let their hair down, donned cloaks and beards, and enjoyed a quest and adventure together. I think they deserved their prize.
Although, truth be told, the youngest is still optimistic that he might find another source of his favourite Oreo biscuits soon. You never know. With a last swish of his cloak and a packet of tomato seeds in his pocket, he disappeared, to plan his next quest. He made quite a sight with his slightly crumpled wizard hat set on top of his head, as he disappeared over the snow clad hill. Accompanied, on either side, by two cloaked figures.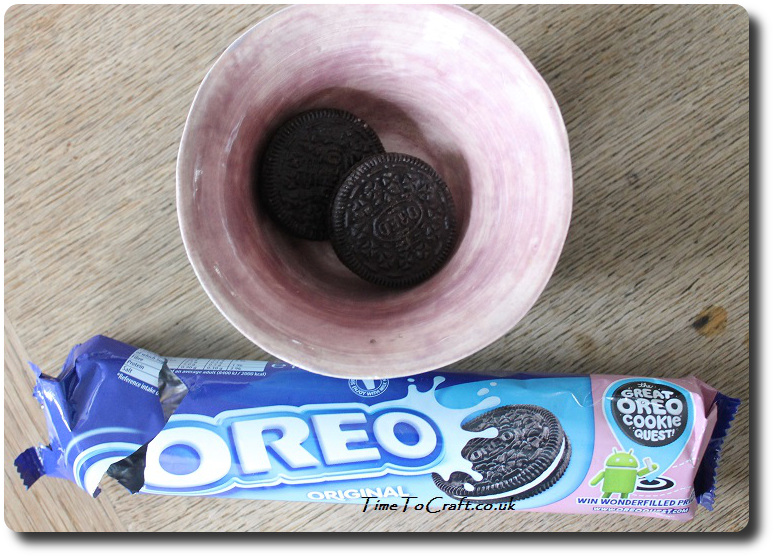 Did you know Oreo is celebrating The Great Oreo Cookie Quest, which seems like another fun, and interactive way, to win great prizes? Oreo fans also have the opportunity to win a once-in-a-lifetime wonder-filled trip to California and the Googleplex through an on-pack promotion.
This post is an entry for BritMums #OreoCookieQuest, sponsored by Oreo.
---
P.S. Thank you for your comments last week. You have no idea how much they meant to me.  I've added a Blue the hound update to my last post.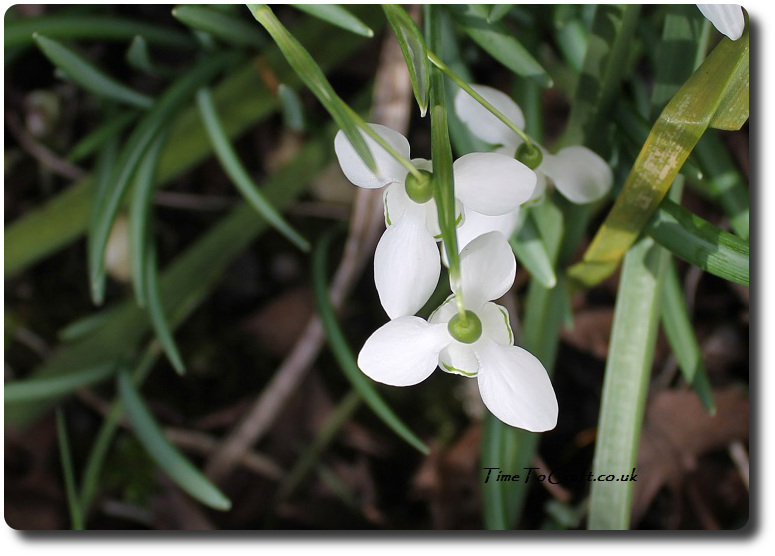 (snowdrops from above)
It's been a week of added extras. Little extras. Nothing major. Nothing bad. All planned ahead. Some we've chosen and some imposed by others, but never the less, embraced. When something breaks you out of your routine, it can go one of two ways.  You can either welcome it with a smile or dig your heels in deep. I try the former.
To start with, youngest was offered a day away from school, attending a course at one of our local universities. Only one of his classmates was going. No teachers. He was excited, but also apprehensive of something new. Butterflies the night before, but he hopped off happily when the time came. Probably the best part was having this new experience more than the course itself. Opening his 10 year old eyes to the possibility of going to university.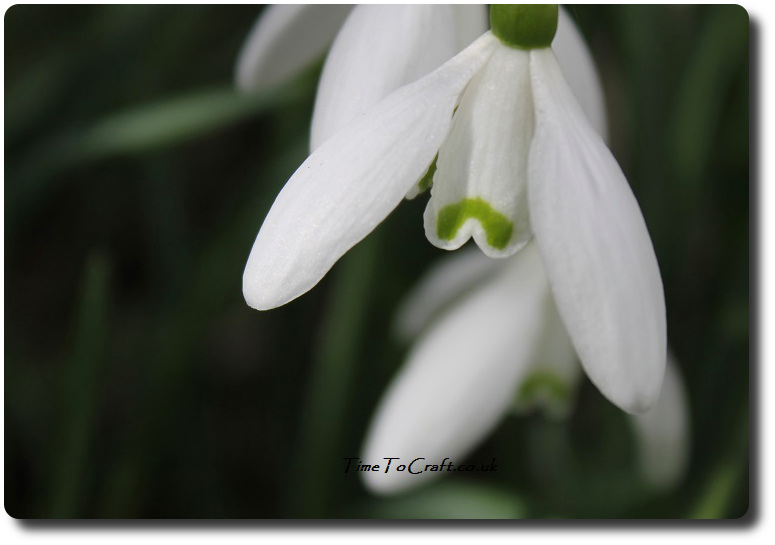 We also had a next steps meeting for Eldest at school. I'm pretty sure that most of this could have been accomplished by a questionnaire, but a few interesting points came out of it, so maybe it was worth missing an hour at work.
Everything is focused on her exams this summer. She seems upbeat and keen to do well. Even accepting going in to school over the Easter holidays for extra classes that are being laid on.
I've bought the Corbett Maths revision cards to give her additional help. She already has two other online practise sites, but this one supplies the equivalent to flash cards, that she can carry around with her. They seem a good way to tackle the subject in bite size revision portions. I hadn't realised they link to online practise questions (and answers and videos).  She's started using them and finds them really helpful.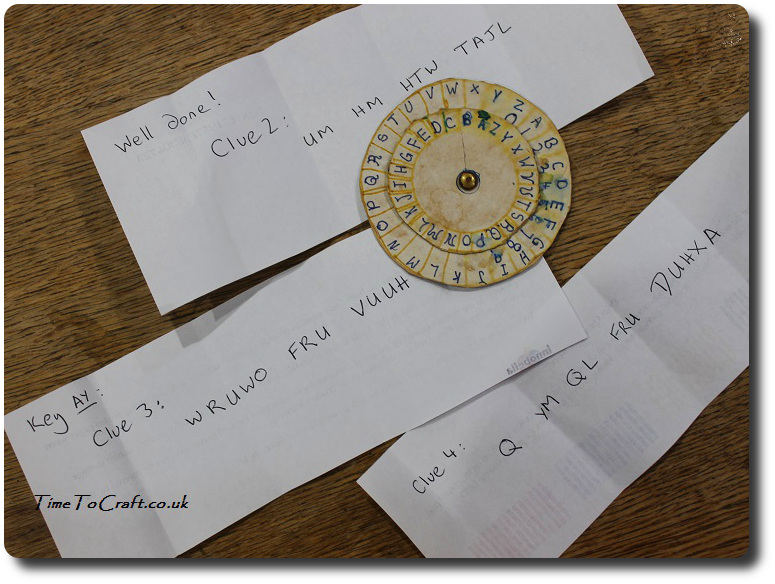 I love adding an activity for them all to do after school. Something that they probably wouldn't do at school. Used to be art or crafting mostly when they were younger, giving them the chance to paint something of their choice rather than the focus of the art class at school.
One of my favourite activities is riddle solving. I pin riddles to the fridge for them to find, but it's logic puzzles I love the most. I dug out one of my well thumbed code books from when I was their age and my old code wheel fell out.
After showing them how it could be used, I set up a series of clues. One clue leading to the next clue until they found their prize. The clues were written in code and the code changed in the middle of the trail, to keep them on their toes. I know they would have learnt it otherwise. They worked as a team to decipher the message.
They loved it and asked for more. Hope to get time this weekend to help them make their own code wheels so they can send messages between themselves. I'm also going to start showing them ways to crack simple codes, without a wheel next.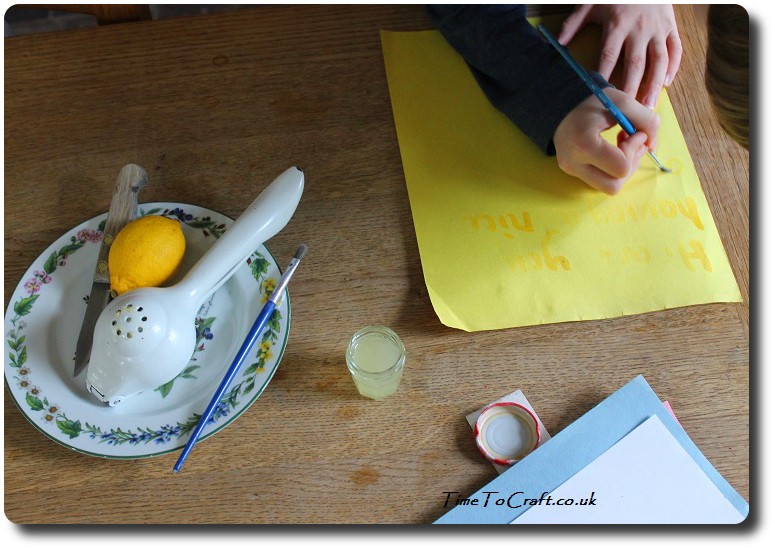 On the same theme, youngest and I had fun creating secret messages using lemon juice. This was fun, and I want to try some of the alternatives to lemon juice, with him.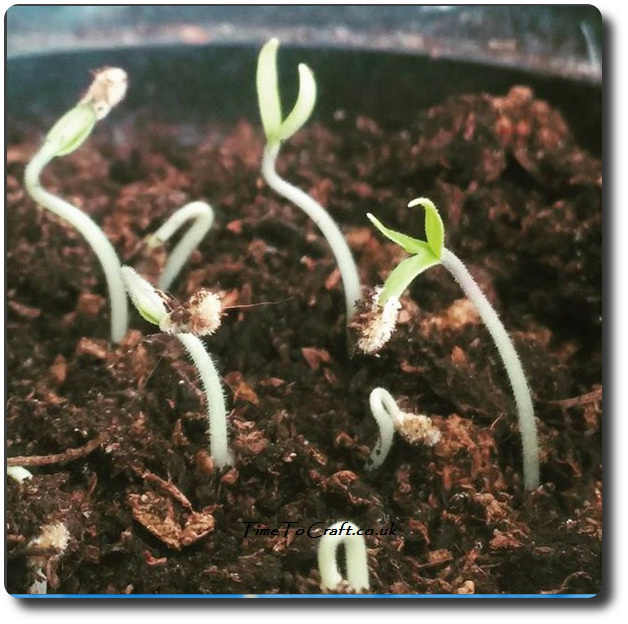 The best kind of additional at this time of year is when you plant seeds (read old seeds) and more than three come up. That is my kind of additional. Won't be long until after school activities will include helping me in the garden.
Hope you have a good weekend. Joining in with Jocelyn's #wotw. What word sums up your week?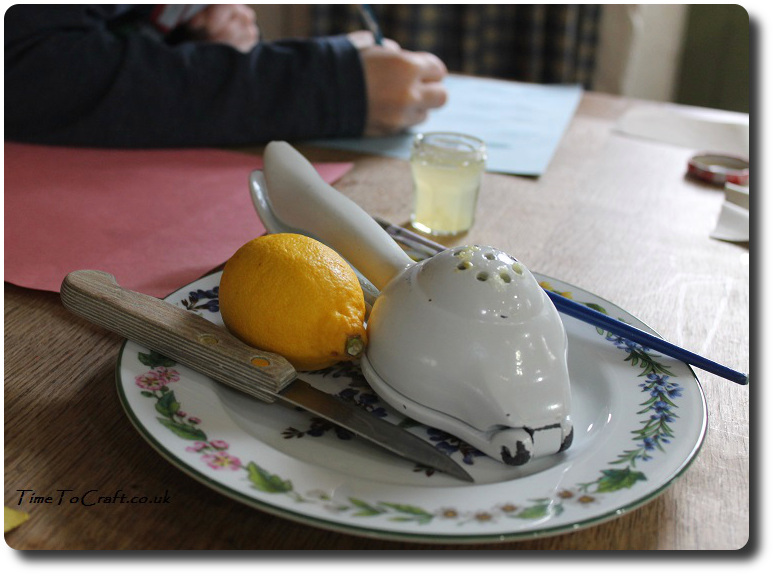 Over half term, we have relaxed. I put it down to less clock watching. More time taken. Even after almost 12 years of doing the school run, I still struggle to be fully productive in the hours between dropping off and picking up. It's not quite long enough for me. I check time. Estimate if I can squeeze one more task in. A feeling of constant interruption. It's a pattern for all areas of my life.
So half term is bliss.
We spent longer doing activities. I'm not constantly watching the time, to make sure meals are on time or people picked up. Taking over to speed proceedings up. I'm reminded of their time at a Montessori nursery, where an activity was complete once the child had tired of/finished it. Not cleared away, to start break time. The children controlled the end point. Not the clock.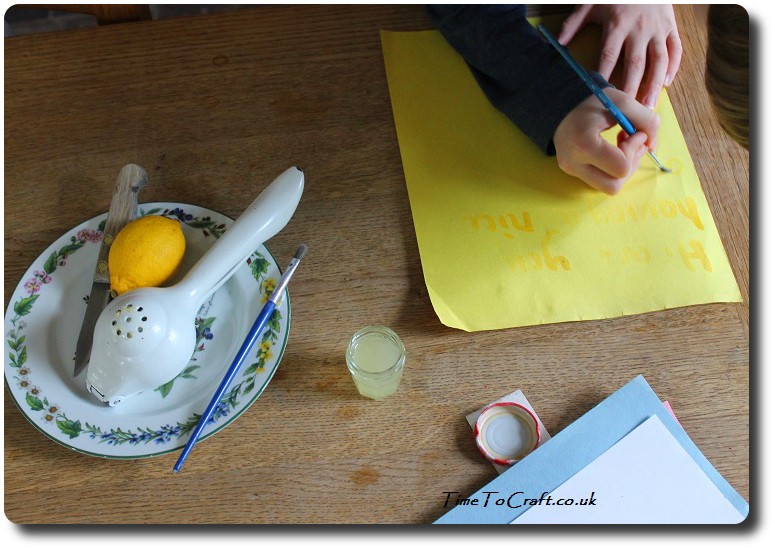 Over the weekend, I set up a science experiment. Secret writing with lemon, on different paper, with my youngest. It worked really well and lots of science was discussed.
While the paper dried, we used the rest of the lemon to make raspberry and lemon muffins. The muffin baking was my attempt to stop him wandering off and being caught up by another attraction. Screen or book. Either way, it would have resulted in a half an hour or more wait while he finished it. Plus I knew everyone would be pleased to see a tray of muffins.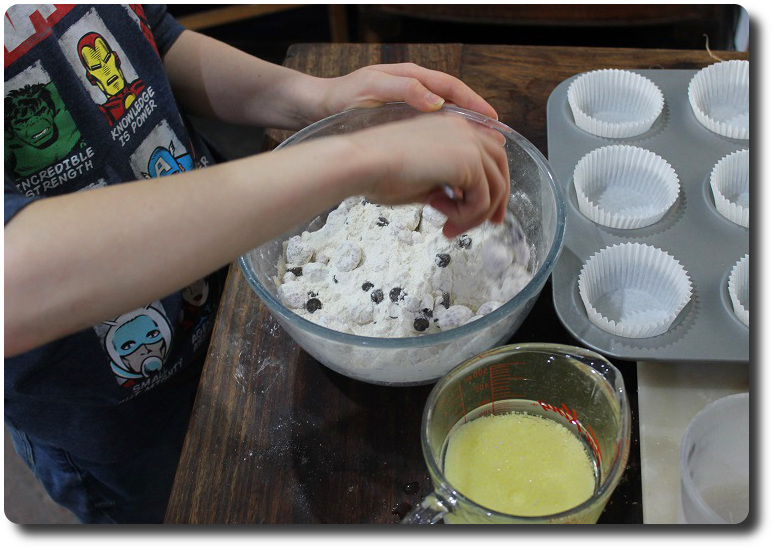 It worked. He loved the science, as I knew he would, but it was the baking that he enjoyed the most. Taking his time, with only a little help from me.
This is new. His sisters weren't elbowing him out of the way. They often over shadow him. I wasn't hurrying him along. It was his project. He was going to see it through. He chatted away happily.
And I stepped back and gave him time.
Once the muffins were in the oven, we used the heat from the Aga hotplates to reveal the secret messages on the now dry paper. He approached it with maturity. Assessing the dangers. Taking his time. Innovating different methods. The writing appeared perfectly and no fires required extinguishing.
He has grown. Again.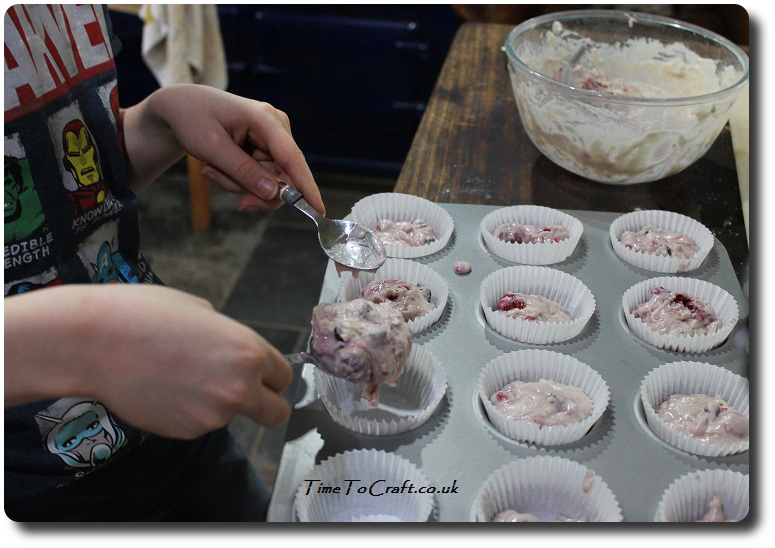 At that moment, I heard a familiar cog clunk into place. It started a slow rotation of many other interlinked cogs. All moving in perfect synchonism. A thing of beauty.
I've been here before.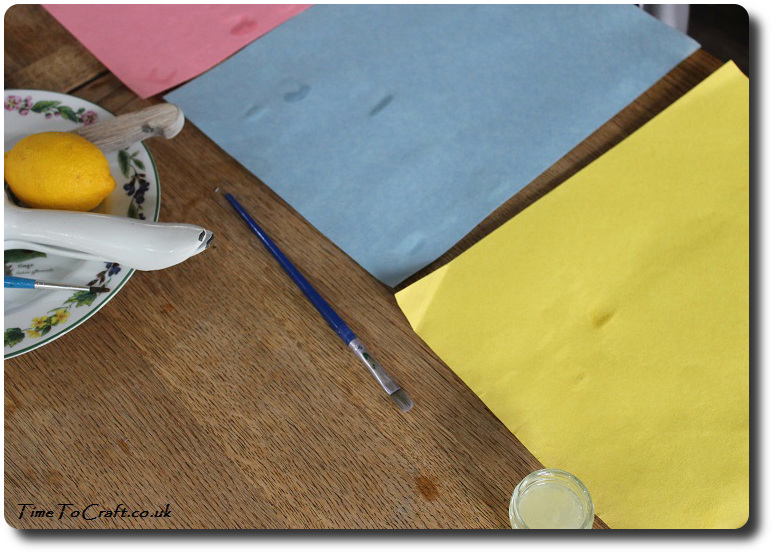 The process of realisation had begun. I couldn't carry on feeling like I need to do it all, to fit in with the clock. I need to let go a fracture more. I've helped him grow into the person he is. Now it's time to step back a little bit more and see what he can do.
In reality, most parents will tell you, that the growing up process happens all the time. The pendulum swinging from the adult leading to the child doing. Continuous. Hopefully effortlessly and with the smoothness of a well oiled machine. Just occasionally, you are present enough in the moment to experience a small jolt as they step up a gear. Changing the rhythm of growing up slightly.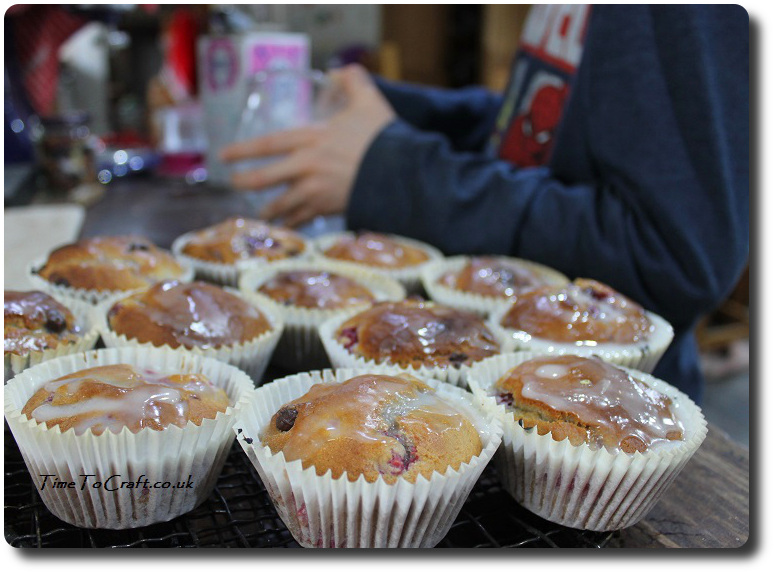 So there you are. Spotting that they've outgrown their trousers is a piece of cake. Seeing that they are ready to take more on? That's more sticky.
It will be interesting to see if my own production increases after September when there will be no more school runs. Will I give myself more time and see what I can do? Only time will tell.
In the meantime, anyone for cake?
Photos
There have been cases when people lifted my photos and words, and used them without credit to me or asking permission first. Using them for their own commercial gain. I have now added a level of security to deter people from doing this. Apologies to people who do play nicely. If you would like to use any of my photos, please contact me.
Copyright notice:
All my words and photos are copyrighted to me. They cannot be used for commercial benefit by anyone else. If you would like to use any of them, then please ask me first and don't just take. Written permission only. Don't pass my words, photos or ideas off as your own. It's not nice.
Cookie Policy
Our web pages do not use cookies however this website uses Google Analytics, a web analytics service provided by Google, Inc. Google Analytics uses cookies to help us analyse how people use our site. The use of cookies by Google Analytics is subject to change.