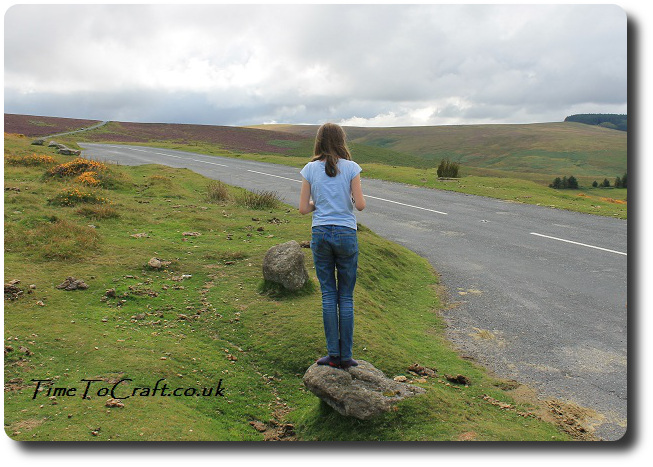 First day back at school today. AJ starts her new school and the other two are in new classes. It is quiet at home. Very quiet.
I took this photo when we stopped for a moment on Dartmoor, during the holidays. One of my favourite places. I stopped to check the sat nav and before I knew it, all the children had spilt out of the car. Cameras in their hands and no time for shoes. It was quiet on the moors. The heather and gorse were in full bloom. There were highland cattle to our right and sheep resting on the side of the road.
I love the quiet and the open space. Truly wonderful to pass this on to my children.
Linking up with Charly's #AlphabetPhoto linky over on PodCast. My patchwork from last week, is not yet at the stage to be called a quilt, so my Q is for quiet.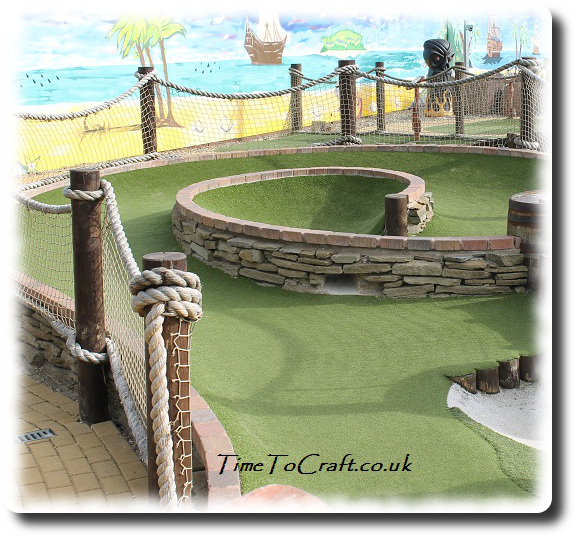 Yesterday. Our third crazy golf of the Summer. This one really does deserve the title of crazy, although it called itself adventure golf. I'm not arguing.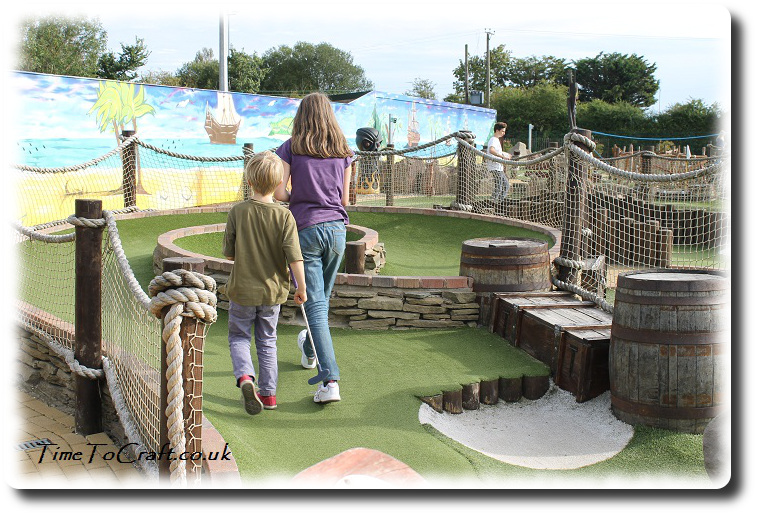 The 18 holes were well thought out. Some holes were surprising. Some were more difficult than others, taking longer. Often pirate themed statues were near the start of these ones, which entertained the children while we waited for the previous party.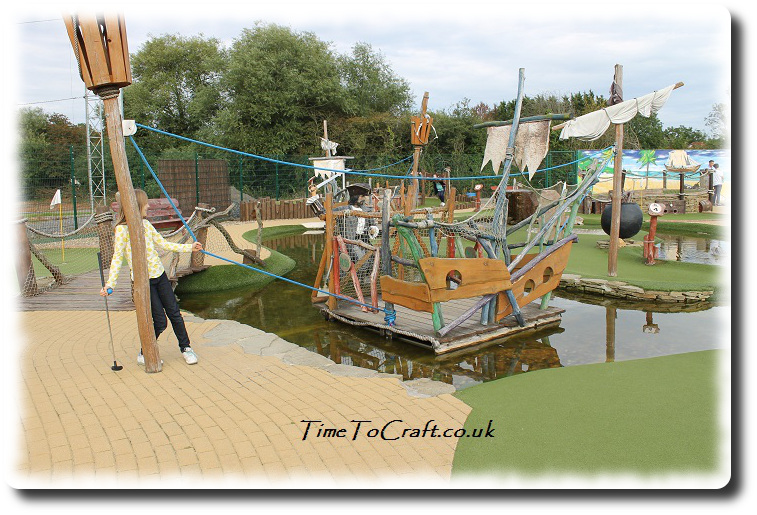 The biggest difference, with this course, was the water. Fitted well with the pirate theme and the children loved it. A couple of the holes could only be reached by boat.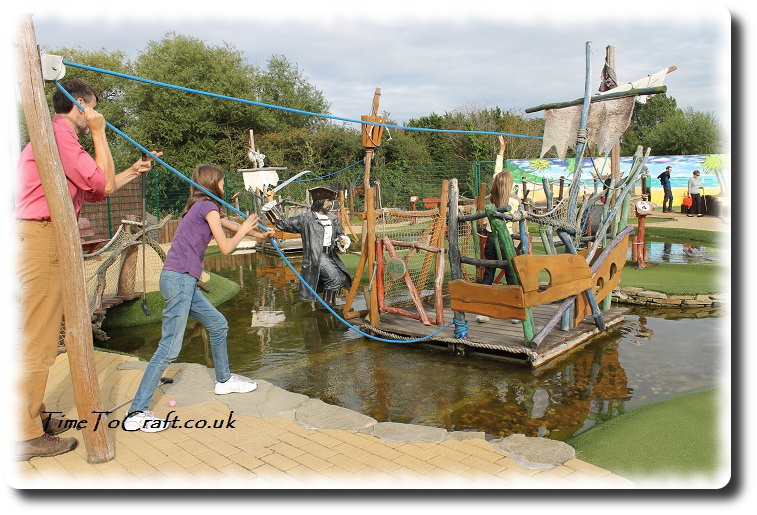 And often the golf ball would end up in the water. Not sure all of these were accidents, where the children were concerned. Good job that so many nets were strategically placed around the course, to allow the children to retrieve the balls from the drink. Ah-ha, ma hearties!
Everyone agreed that it was good entertainment. Took us about an hour and a half to get round. I think the pirate music would have sent me nutty if I worked there, but I guess it added to the atmosphere. A good excuse to get outside.
Details: Pirate Bay Adventure Golf, Hanham, Bristol.
Not a sponsored post in any shape or form. Just sharing!
Joining in with Fiona over at Coombe Mill #CountryKids. I'm a bit late!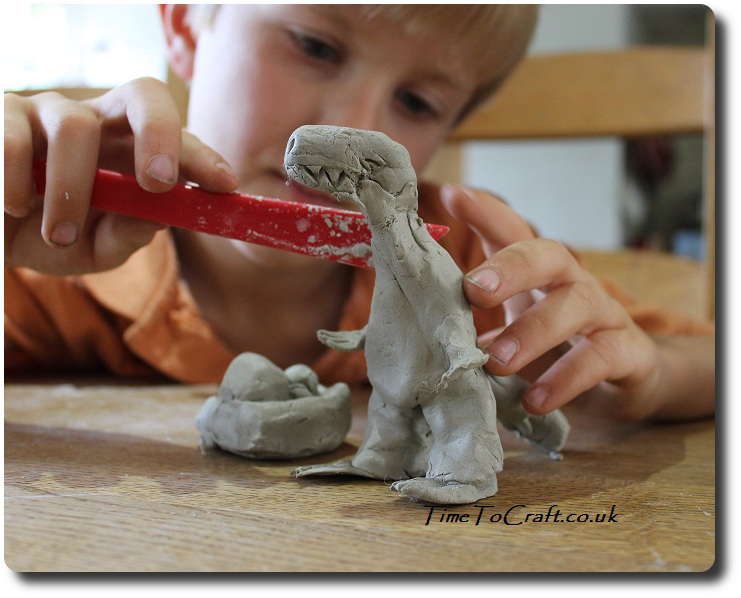 On our Summer list is modelling with air drying clay. Dragons and dinosaurs for the garden, to be specific. The children have done a fair amount of clay modelling at school in the last two years. My favourite is still their fruit collection. In the absence of a kiln, we opted for air drying clay.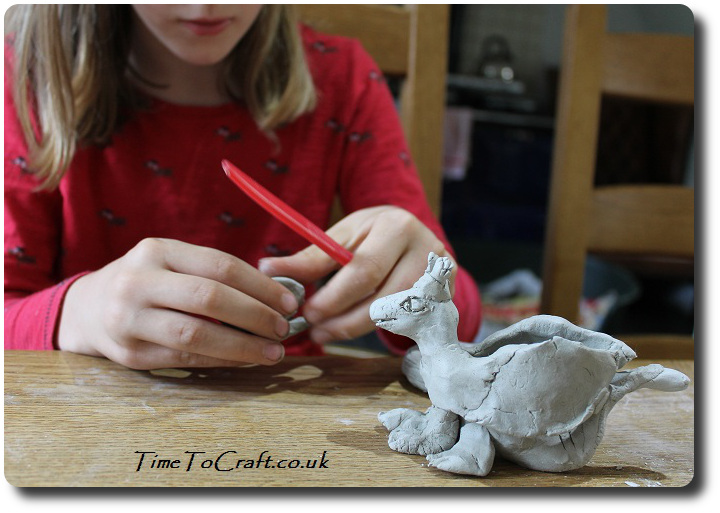 As I finished the photos, eldest appeared and took over with instructions for smoothing away cracks in the clay.
Mother: "But that one is already dry."
Eldest: "No problem. The wet paint brush will sort it out.
So there you are. Move over Mother. Your job here  is done.  (Love moments like this.)
Linking up to the forever inspiring #AlphabetPhoto. It's "M" today, if you hadn't guessed. Also celebrating twelve years of surviving being a mother. Happy Birthday, AJ.
Photos
There have been cases when people lifted my photos and words, and used them without credit to me or asking permission first. Using them for their own commercial gain. I have now added a level of security to deter people from doing this. Apologies to people who do play nicely. If you would like to use any of my photos, please contact me.
Copyright notice:
All my words and photos are copyrighted to me. They cannot be used for commercial benefit by anyone else. If you would like to use any of them, then please ask me first and don't just take. Written permission only. Don't pass my words, photos or ideas off as your own. It's not nice.
Cookie Policy
Our web pages do not use cookies however this website uses Google Analytics, a web analytics service provided by Google, Inc. Google Analytics uses cookies to help us analyse how people use our site. The use of cookies by Google Analytics is subject to change.