I have so many craft projects on the go at the moment, but nothing at the stage of sharing. So I thought for a change I'd share part of my country life.
This is my 14th year of walking down our little lane, on the school and childcare run. The combination of babies/toddlers/school children/dogs have varied, but there has always been me. Donning boots. Ready to dodge cars and cyclists, whilst ensuring none of my brood ends up in front of oncoming vehicles.
There are no pavements. We walk along the edge of the lane, with high hedgerows on either side. Some sections of the lane are single carriage. We often encounter horse riders and even a pony and trap. It is a country lane.
You would be amazed at how fast and close people think it is OK to race their cars passed pedestrians on a narrow country lane. It is close. Common sense seems to disappear. They'll dodge a bramble or branch that is overhanging the road, for fear of scratching their paintwork, but squeeze past a child within inches. All as close to the national speed limit as possible, because that's what the road signs say they can do. I've often thought about wearing a coat of barbed wire. It would make them think twice about driving so close. That crazy lady again.
Most car drivers are considerate.
I could use the taxi which the council would supply, free of charge. I've always turned it down. The walk is 10 minutes and we love seeing the seasons change along the lane. More importantly, I need the exercise.
So we walk. Spotting toads, deer, birds and flowers as we go.
There came a point, during those years, where I had a hand free to hold a dog lead. At last, I could combine the school run with the dog walk. A complete time saver, but with it came a whole set of new considerations. If you have ever walked a dog to school, I think you'll be familiar with a few of these.
1. Not knowing which hand to wave to friends in passing cars. There is an  ensuing puppet-on-a-string  hand act, as I try to decide whether to wave the hand with the lead in it, and risk the dog's neck, or the one holding the…ahem…  used poo bag. Inevitably I end up waving a poo bag at my friend, as they drive past.  Invites to come round for coffee, dry up.
2. The moment I'm somewhere remotely smart, I reach into my pocket and release an avalanche of unused poo bags. Declaring as loudly as possible that they are clean, as I hastily recapture them all. Cross another venue/job interview off my list.
3. On the walk, inevitably someone will comment about the size of my dog. Often strangers, slowing down their cars, wind down their windows, to share their insight.  "Put a saddle on her and ride her to school". "Is it a pony?" "Isn't that a big doggie?" I laugh in a friendly manner. It's OK. Still funny. Even after hearing it approximately 71,529 times before. Sigh. I wish I was exaggerating.

4. Reaching the school gate, small dogs dash up and yap at her. She stands still. "What is it? Will I tread on it? What happens if I do tread on it? I'm listening intently out of  pure politeness". We will never know what she is thinking. For my part, I'm hoping that the smaller dog doesn't launch itself at her throat and condemn us to a morning spent at the vets. Again.
5. My dog is a thief. No two ways about it. As she passes, she is tall enough to grab cookies from children's hands or rifle through handbags for sandwiches. It's true. Often it is so quick neither party realise until it's too late. Oops! Sorry. Turn tail quickly and wonder how to persuade husband to do the school runs for the rest of the week/term.

6. My dog loves children. She's grown up with them, so she loves them. A crying child apparently needs a face wash, in her mind. Babies in prams, well, they need face washes anyway. Even if it means rifling through blankets to find them. Just need to make sure all grown-up humans are looking elsewhere. Ah-ah. Oh. No. I'm on to you my furry friend.

7. Identifying three types of children. First type will plaster themselves spreadeagled against the wall as we pass. Velcroed to the nearest building, out of pure terror of a dog.  Any dog. Second group will throw their arms around her, sometimes remembering to ask first. Third group ignore her. May absent mindedly run a hand along her back. Take appropriate action for each type of child.
8. Having the conversation about why people leave poo bags hanging in the branches of hedges. Nope, I have no idea either. Yes, I do know it looks horrible. Sigh. Just because I have exploding pockets, full of ready to use bags, doesn't mean I understand either. Maybe it's a protest. Maybe there's a clearing-up pixie that no one told me about. I use the provided marked bins. Smile politely.
9. Never underestimate the memory or scent ability of a dog. Even three or four years later, she still insists on stopping to sniff where a rotting badger was on the side of the road. It has long gone, but not to my dog. Again? Really?
10. She has learnt where I like to stop and listen to the birds. She understands when I want to take photos, and she has my back. At home, she jumps up, even from deep sleep, to join me for a walk. Whatever the weather. She is the perfect walking companion.
I know dogs aren't everyone's cup of tea. I've worked hard to train her to be a dog that behaves well and is a good ambassador at the school gate, or wherever she meets people and other dogs.
Most of all, I love her company. She is no spring chicken and has reached the upper end of her breed's lifespan, so I count every day as a blessing with her. We have just over a year of school runs left for youngest. I hope she's around to accompany me even on the very last one. Or maybe by then, I can send her down by herself to pick up the Boy. There's a thought….

---
Are you a morning lark or a night owl? Or something between the two?
I'm definitely a morning lark. I think best in the morning. I wake up with a new idea, that I can't wait to try out, or the solution to a problem, that's being gnawing away at me. I literally jump out of bed. The family sometimes find me downstairs, with already an hour of work under my belt before they emerge.
I think I must be a nightmare. I do rather bounce in to wake them up in the morning for school. They have requested that I sing a little bit quieter. I don't think they even see my dance routine from under their duvets. Honestly. I am not appreciated. Who wouldn't want a rendition of "Good Morning", first thing? Or my version of it, at least.
If it is any consolation to the night owls among you, I am flagging by the evening. No one is allowed to ask me homework questions after supper. Fortunately my husband is a night owl, so he takes over. He jokes that he only has to show me a pillow in the evening, and I fall asleep. If only I could deny it.
One of the upsides of being a morning person is that breakfast preparation is not a chore. I love making porridge for everyone. Or toast, which is popular in our house.
We don't have a toaster or a grill. We use the Aga instead. No need to clutter the surface with another gadget, when the Aga will do it. The children get super excited when we go on holiday and there is a toaster wherever we are staying. New fangled magic box that makes toast!
Last summer in Scotland, we hired a cottage, with a toaster in the kitchen. That wasn't the reason we hired the cottage. It was the location mostly. Honestly, the first morning, all three children waited to see the toast pop out of the toaster. With "whoops!" when it did. Much discussion about how the toast looked different and gave a different crunch. Novelty waning as the week went on, thank goodness.
So what is different about the toast I make? To start with it has a grid mark on it.
The bread is sandwiched between two wire meshes that are shaped like table tennis bats, but larger. Hinged at one end and long handles opposite. I can fit about 3 slices in.
The bat is put on the hottest plate of the Aga, left, then turned over when ready.
There is no ping to tell you the toast has toasted, and I cannot recommend waiting until the smoke detector goes off. Been there. Done that. Got the burnt toast to prove it.After a while, you seem to develop an inner clock and know when to turn or rescue the toast.
It is also brilliant for toasted sandwiches. No need for more butter, making it less greasy.
(That's how we make toast, Val, with grid marks. Much easier to explain with a photo. Or two.)
So, are you a morning or night person? And how do you like to start the day?
---
The perfect autumn evening, for me, is to be curled up in a chair with either a clutch of fabric, an armful of yarn or a good book. The fire is roaring. The hens are tucked away for the night and at least some of the children are in bed. Bellies full. Homework finished and all is quiet.
I don't think I've changed much over the years. I'm not a party animal. I don't opt to go out in the evening, if I can help it. The thought of coordinating the rest of the family and then driving down unlit, narrow, winding country lanes to get anywhere, probably in the rain or fog, is enough to put me off. Do I really want to leave my warm nest?
I have enough fabric and yarn to keep me busy for many dark evenings. Think of all the projects I could complete – ok reality is often different – but the opportunity is there.
So this week has been a shock to my system. I've had four evenings, in a row, when I've left my warm nest. When I stop to think about it, it's the darkness that I find a challenge. Mid summer, I wouldn't even consider it an issue to head out. Somehow the lack of light sends me into planning mode. It becomes a military operation.
I need to think about any child who is not involved. Whether they can get home safely, have something to eat, be alright by themselves. If not, then I need to organize somewhere for them to be. Evening meal to be cooked ahead and possibly be ready to be eaten at different times. Coordinating others to be in the right place at the right time. With the right kit.
This would be straightforward if everyone just did what I wanted them to do. I only need a child to be unhappy with a car share or being looked after by someone else, or someone else unable to commit to an already arranged part of the plan, and I need to break out my best diplomatic self and calmly find a way forward.
I do sympathize. I did skip one event and completely forgot another, this week.
All I want to do is cut into fabric and start another project. It's not as if one of these evenings was for me. No. They have included a meeting about an imminent foreign trip for one child, an after school learning experience for another and a secondary school parents' evening (ie long, not 10 minutes as they do at primary). All at least half an hours drive away. In the dark and pelting rain. Did I mention that bit?
Breathe.
I'm not really moaning. More gearing myself up for another logistically challenging day. I'm glad they have the opportunities. I am so very grateful.
We chose to live here.  I'd hate for them to miss out, which is why I keep dragging myself away from my book by the fireplace, and navigating the little lanes. In the dark.  I just need to tweak my mindset and off I go again. Able to do it, and smile at the same time.
Next week will be easier.
Please tell me.
How do you cope with evening events on dark nights?
P.S. These are old photos of festive craft projects, I've completed in previous years. Nothing to show for this year. Yet.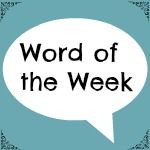 Photos
There have been cases when people lifted my photos and words, and used them without credit to me or asking permission first. Using them for their own commercial gain. I have now added a level of security to deter people from doing this. Apologies to people who do play nicely. If you would like to use any of my photos, please contact me.
Copyright notice:
All my words and photos are copyrighted to me. They cannot be used for commercial benefit by anyone else. If you would like to use any of them, then please ask me first and don't just take. Written permission only. Don't pass my words, photos or ideas off as your own. It's not nice.