I have so many craft projects on the go at the moment, but nothing at the stage of sharing. So I thought for a change I'd share part of my country life.
This is my 14th year of walking down our little lane, on the school and childcare run. The combination of babies/toddlers/school children/dogs have varied, but there has always been me. Donning boots. Ready to dodge cars and cyclists, whilst ensuring none of my brood ends up in front of oncoming vehicles.
There are no pavements. We walk along the edge of the lane, with high hedgerows on either side. Some sections of the lane are single carriage. We often encounter horse riders and even a pony and trap. It is a country lane.
You would be amazed at how fast and close people think it is OK to race their cars passed pedestrians on a narrow country lane. It is close. Common sense seems to disappear. They'll dodge a bramble or branch that is overhanging the road, for fear of scratching their paintwork, but squeeze past a child within inches. All as close to the national speed limit as possible, because that's what the road signs say they can do. I've often thought about wearing a coat of barbed wire. It would make them think twice about driving so close. That crazy lady again.
Most car drivers are considerate.
I could use the taxi which the council would supply, free of charge. I've always turned it down. The walk is 10 minutes and we love seeing the seasons change along the lane. More importantly, I need the exercise.
So we walk. Spotting toads, deer, birds and flowers as we go.
There came a point, during those years, where I had a hand free to hold a dog lead. At last, I could combine the school run with the dog walk. A complete time saver, but with it came a whole set of new considerations. If you have ever walked a dog to school, I think you'll be familiar with a few of these.
1. Not knowing which hand to wave to friends in passing cars. There is an  ensuing puppet-on-a-string  hand act, as I try to decide whether to wave the hand with the lead in it, and risk the dog's neck, or the one holding the…ahem…  used poo bag. Inevitably I end up waving a poo bag at my friend, as they drive past.  Invites to come round for coffee, dry up.
2. The moment I'm somewhere remotely smart, I reach into my pocket and release an avalanche of unused poo bags. Declaring as loudly as possible that they are clean, as I hastily recapture them all. Cross another venue/job interview off my list.
3. On the walk, inevitably someone will comment about the size of my dog. Often strangers, slowing down their cars, wind down their windows, to share their insight.  "Put a saddle on her and ride her to school". "Is it a pony?" "Isn't that a big doggie?" I laugh in a friendly manner. It's OK. Still funny. Even after hearing it approximately 71,529 times before. Sigh. I wish I was exaggerating.

4. Reaching the school gate, small dogs dash up and yap at her. She stands still. "What is it? Will I tread on it? What happens if I do tread on it? I'm listening intently out of  pure politeness". We will never know what she is thinking. For my part, I'm hoping that the smaller dog doesn't launch itself at her throat and condemn us to a morning spent at the vets. Again.
5. My dog is a thief. No two ways about it. As she passes, she is tall enough to grab cookies from children's hands or rifle through handbags for sandwiches. It's true. Often it is so quick neither party realise until it's too late. Oops! Sorry. Turn tail quickly and wonder how to persuade husband to do the school runs for the rest of the week/term.

6. My dog loves children. She's grown up with them, so she loves them. A crying child apparently needs a face wash, in her mind. Babies in prams, well, they need face washes anyway. Even if it means rifling through blankets to find them. Just need to make sure all grown-up humans are looking elsewhere. Ah-ah. Oh. No. I'm on to you my furry friend.

7. Identifying three types of children. First type will plaster themselves spreadeagled against the wall as we pass. Velcroed to the nearest building, out of pure terror of a dog.  Any dog. Second group will throw their arms around her, sometimes remembering to ask first. Third group ignore her. May absent mindedly run a hand along her back. Take appropriate action for each type of child.
8. Having the conversation about why people leave poo bags hanging in the branches of hedges. Nope, I have no idea either. Yes, I do know it looks horrible. Sigh. Just because I have exploding pockets, full of ready to use bags, doesn't mean I understand either. Maybe it's a protest. Maybe there's a clearing-up pixie that no one told me about. I use the provided marked bins. Smile politely.
9. Never underestimate the memory or scent ability of a dog. Even three or four years later, she still insists on stopping to sniff where a rotting badger was on the side of the road. It has long gone, but not to my dog. Again? Really?
10. She has learnt where I like to stop and listen to the birds. She understands when I want to take photos, and she has my back. At home, she jumps up, even from deep sleep, to join me for a walk. Whatever the weather. She is the perfect walking companion.
I know dogs aren't everyone's cup of tea. I've worked hard to train her to be a dog that behaves well and is a good ambassador at the school gate, or wherever she meets people and other dogs.
Most of all, I love her company. She is no spring chicken and has reached the upper end of her breed's lifespan, so I count every day as a blessing with her. We have just over a year of school runs left for youngest. I hope she's around to accompany me even on the very last one. Or maybe by then, I can send her down by herself to pick up the Boy. There's a thought….

---
Spring is in full motion in our corner of the world. I've woken to hear the most amazing bird songs, this week, and find myself not rushing up, but enjoying the songs. Not chirps, but full on musical movements! Like an orchestra is playing outside my window.
In the garden, bulbs are popping up overnight. Not really overnight, but I swear they weren't there the day before. If they hadn't been there the year before, then I'd begin to think that someone is sneaking into the garden and planting them while we sleep.
(Cyclamen with tiny bug on edge of petal)
Just buds mostly, at the moment, but full of the promise of colour and scent, ready to attract all manner of bugs to visit them. The garden will soon be full of life again.
(Lesser celandine in the woods)
On the home front, I've been aware of a change in the children. Especially my two daughters. If you've read my previous post , you'll know that we went to see Hidden Figures over the weekend, as a family, and loved it (I've reviewed it, if you're interested). Go see the film, if you haven't already.
This week, both girls seem more confident in themselves. Just little things, mostly, but I have noticed that they seem to believe in their abilities a little bit more, especially in maths.
(pulmonaria in the garden)
Maybe I'm imagining it. Wishful thinking, but maths homework has been done without me being asked for help. They come home saying that they understand the topic they are doing in maths, more easily. They've helped fellow classmates. They even express the ambition to do well in the subject and how can I help them?
Has the film inspired them? I didn't see that coming.
I took them hoping to broaden their minds to the racial issues. Giving context and a historical view, which I think it did. And more, it appears.
There is a fine line in parenting. So easy to push, when really what is needed is for eyes to be opened. It makes me wonder how else I can open their eyes to opportunities without appearing to lay out a carved-in-stone career plan. I guess that is my challenge. The fine line we all walk, bringing up children.
So not only is the garden budding up, but children as well. Reminds me why I love so much being a gardener, and a parent too.
Word of the week – budding.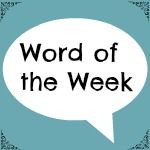 ---
Photos
There have been cases when people lifted my photos and words, and used them without credit to me or asking permission first. Using them for their own commercial gain. I have now added a level of security to deter people from doing this. Apologies to people who do play nicely. If you would like to use any of my photos, please contact me.
Copyright notice:
All my words and photos are copyrighted to me. They cannot be used for commercial benefit by anyone else. If you would like to use any of them, then please ask me first and don't just take. Written permission only. Don't pass my words, photos or ideas off as your own. It's not nice.