There is something truly satisfying about spying neat lines of seedlings colouring up the kitchen garden's salad beds. Clearly showing where I scattered the seeds a week or two ago. Perfect germination time. Ambitiously, I'm calculating how long it will be before I'm gathering the first leaves ready for a family meal. In reality, they will be ready, when they are ready and no amount of wishing will change it.
(Froghopper in one of our wild life areas.)
There is something about May that is unhurried. An abundance of growth does not make for a lazy month, but nor is there a sense of jostling for room or time running out. More steady. Like its working through an annual check list with no need to hurry. It will all get done. It always does.
The Boy and I have been monitoring the wild life areas. After the rain this week, it sprang to live. We recorded froghoppers, thick legged beetles, spiked shield bug and more damsel flies than we could count.
The children love to make an unsuspecting hopper hop. A loud click as they flip away.
Also spotted scorpion flies, which the children love to recall how the male will woo a potential mate, by presenting her with a dead fly. I guess it's in the eye of the beholder, but I'd prefer flowers. Incidently, there is no sting in it's tail.
Our family life seems to echo the steady approach. Busy without feeling overly rushed off our feet. Getting our checklists done. Clubs attended, work done. Cucumbers planted, jobs completed. Kit beginning to be organized, mending tackled. No mad dash to complete, but steady progress. It will get done. It always does.
(snail crossing the finishing line)
I even managed to finish sewing a pair of pyjamas this week. I'm now free to finish another project, or cut out something else. Finishing and handing over the final piece of work always feels free-ing.
I like May. It is steady. A dependable kind of month.
We're joining in the Wildlife Trusts #30DaysWild in June. Anyone else?
Joining in #wotw. Couldn't decide between steady or nature for my word of the week, but who am I kidding? Nature is always a theme in our week.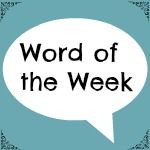 (snail crossing finishing line)
When all said and done, my family are good sports. There is an understanding that when I offer to sew or knit them something, they won't be able to call it truly theirs. Not until they've modelled said article for at least a hundred a few photos.
It's part of the deal.
My latest sewing project has taken a few months. Not due to the complexity, but other activities, and life in general, have shouted louder. Progress has been snail pace. I'm there now. Like my shelled friend above, the finishing line has been crossed.
Fortunately, my husband is a patient man. Some where back in the decades that we've been together, he decided that my indonesian chicken and ability to make comfy pyjamas, were worth waiting for. It may take time for me to get round to either, but eventually, the day cycles round again. Never on the same day. That would be a wish too far.
I'm not sure I can say much more about this pair of pyjamas than I've said for the blue version or the polar bear ones. Although I did remember to cut the legs so the pattern matches this time. Unlike the blue pair.
McCalls 4244. Four pieces of fabric make up the legs and four pieces for the pockets. I used french seams, to hide the raw edges and to avoid a rigid seam. Both potentially uncomfortable as you try to drift off.
The fabric was from our local craft shop. Soft, but liable to fray. Costing it out, I still believe it's cheaper to make than hunt for similar in the shops. Sometimes a sewing pattern can't be improved on.
I have to include this photo. I was snapping these as my multi-tasking model made breakfast. The children couldn't resist adding comments. They decided this one made him look like Dr Who starting to regenerate. What can I say? I have a household of Whovians.
Trousers done. Let's not dwell on the time it's taken. They are all yours now, husband of mine. Indonesian chicken? Maybe. Sometime soon. Oh you know. Best not to hurry these things.
Photos
There have been cases when people lifted my photos and words, and used them without credit to me or asking permission first. Using them for their own commercial gain. I have now added a level of security to deter people from doing this. Apologies to people who do play nicely. If you would like to use any of my photos, please contact me.
Copyright notice:
All my words and photos are copyrighted to me. They cannot be used for commercial benefit by anyone else. If you would like to use any of them, then please ask me first and don't just take. Written permission only. Don't pass my words, photos or ideas off as your own. It's not nice.