I miss sharing my current book and knitting progress on a Wednesday. It gave me that extra encouragement to do more. I'd like to carry on, but this time, I think, I'll include progress in other long term craft projects, or even just life in general. Life doesn't always serve up enough time in the week to add many knitted rows, or enough awake moments to read another chapter. Some weeks I want to sew or even grow something instead.
Here I go.
Reading
I'm going to kick off with my latest book. I have finished it. A few weeks ago, Briony shared a book she had been reading. From her description, I knew I'd like it, so I ordered a copy. The day The Blackout arrived, we had a power cut for a few hours in the evening (again), so I approached this book with even more interest.
The book starts as the electricity begins to go off all over Europe, but no-one knows why. The grid is interlinked across countries. As one area loses power, there is a ripple effect across all countries. Chaos. Traffic lights stop working and cars crash. Hospitals try to cope with more casualties, without the help of power. No water. No sanitation. No power to pump petrol from the underground tanks. Soon everything grinds to a halt. No food or medicine. People start to die.
I thought it was interesting how people went from helping each other, even strangers, to looking out for themselves. As resources diminished there were still pockets of support, such as a soup kitchen and the government departments in some countries struggling on, but there were plenty more that chose to wield a gun instead and seize power.
The failed attempts to bring the electricity back on line were interesting. There were parts in the plot that had holes (what really? You really didn't think of that? Where are your procedures?), but some of those were necessary to make the story.
It made me think. How would I survive? Water would be our main problem. Over time, I think we'd have the skills and knowledge to survive as a family. I remember reading years ago, that if such a major permanent change happened, such as no electricity, it would be those that stuck together as a community, and shared skills, that would survive. I think that's true. They advocated building communities in readiness, which seemed to be taking it a little far. I'd hate to eat my words on that one.
The book made me realise how much people rely on electricity. An eye opener. If you read this book, be prepared to add candles and extra canned food to your next shopping list. Maybe water too and a generator.
Thought I'd include the children's books too. They've all read lots this holiday and the pile of read books is even bigger.
Nine year old has resumed ploughing through the Harry Potter series, he's on number 5.
Twelve year old was desperate to read something less depressing, so I suggested the Little White Horse by Elizabeth Goudge. One of my favourite books when I was her age. She loves it. I can't remember the last time I saw her so engrossed in a book. There was a film based on the story, but the book is a million miles better than the film. In the sense that the book may once have been in the same room as the script writers.
Fourteen year old is flying through books. She's finished this one now. Her sixth book this holiday. She is enjoying the uninterrupted time to read.
Last but by no means least, our bed time story book. We popped into the Oxfam bookshop today and picked up a copy of More About Paddington. I'll be reading a chapter a night to the Youngest, before bed. Often the others will quietly turn up to listen too. There is something rather lovely about having a book read to you, last thing in the day. Especially such delightful stories.
Making
No knitting progress. I've been working on my Dear Daughter quilt. Two more squares finished. They are waiting for letters to go with them, which in turn, is waiting for me to be inspired. Sometimes thinking of the right subject, that meets the Teens approval, can be challenging. I'm sure I'll think of something. In the meantime, I'm on my third square, with three more to go and I'm finished.
In the kitchen
With the children on holiday, my role as chief chef has been called into play more. My usual lunch of grabbing a cheese and pickle toastie is not always enough for my growing brood. I've been making fruit muffins each afternoon and chopping up fruit to keep in the fridge, ready for the "I'm hungry" cry.
Another big hit is so simple. It's an old favourite that tends to be forgotten during the colder months when the ingredients are out of season. I chop up tomatoes, cucumbers, peppers and red onions, then top with parsley and fennel from the garden. The children love it. Even enough to discuss whether it would make a suitable breakfast.
The difference is the use of herbs. If I add chopped chives to the top of a dish of boiled potatoes, they disappear in a flash. Without chives, I can guarantee I'll have left overs.
This summer, my herb collection is going to get a lot more care and attention.
In the garden
I've been busy potting up sweetcorn and cabbages. If all goes well, we should have enough sweetcorn for plenty of meals in the garden, and some left over to freeze. Cabbage is a more distant ambition. They will be helping to add fresh food over the hungry months, after Christmas, when not much else is in season. This is planning ahead. It feels way ahead.
A generous slice of life.
*contains affiliated links
Can I just say how much I am looking forward to the end of term? We've hit that ready-to-stop state.  I'm yearning  to dance to the beat of my own drum.
I want to come down in the morning in pyjamas and stoke the fire. Turn on the Christmas lights. Drink my morning coffee in one uninterrupted sitting. Slowly. Throw a coat over my pjs, pull on wellies and head outside to let the hens out, then scurry back for a bowl of porridge with the rest of the family. Drawing intricate patterns on the top of it with golden syrup. All this, without looking at a clock once. Not once.
It would be bliss. It will be bliss. Just one more week to go.
This week has been undeniably busy. Packing it all in, so that everything will be in place to relax.
I started the week by finally running my first maths tutoring session. It went well. We went to see "Fantastic Beasts and Where to Find Them" at the cinema, as a family. We put up Christmas decorations. I ticked off a few gifts that I needed to order. I nudged ahead with my work, so I can take more time off when the children break up from school next week.
There were after school events to tick off. Strangely none of them festive related.
We've played Christmas music to the point where I think we might need to expand our collection.
I baked festive treats, that disappeared too quickly.
In between the usual picking up, dropping off, organizing and working, I have been making, which of course I cannot show yet. Instead I did finish my snow hare, which is now sitting in among our snow scene.  (Note to self: Need to finish off snow scene)
Sigh.
So, yes as I try to cram everything I can in to this coming week, I am dreaming too. Of a more relaxed time ahead, where clocks do not tick quite so loudly.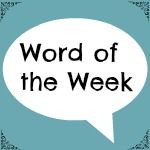 Autumn Equinox has passed and the season is changing. The rhythm of our lives subtly changes too. Falling into line. By stealth, stealing our evenings and refocusing our activities.
I still sit out on our swinging bench each evening, after shutting the hens away, but not so long. Even the dogs head back to the kitchen, rather than settling on the damp grass. Who can blame them?
This week I started to collect the apple windfalls. It will be a couple more weeks for the main crop, but I cannot resist taking the odd eating apple straight from the tree. Slightly sharp, but full of flavour.
It won't be long before the family expect homemade apple pies, readily available in the fridge again. It is autumn after all.
The tomatoes are cropping. Tigerellas. More ripen every day. My evenings are spent processing and putting away yummy meals for the colder months.
I do love all the red garden goodies at this time of year.
The garden visitors are changing too. The swifts are starting to group before they head back to Africa. The garden warblers are no longer visiting our fennel. They must have set out on the journey already.
The bats have moved on to their autumn roost in the woods. I miss their evening flight. It does mean we can repair that part of the roof. They will be back to their maternity roost in our attic, come spring, so the builders have strict instructions not to seal it up.
The children are settled back into the rhythm of school. After school clubs are reinstated. They each have two music lessons and should have one sport but we are still to agree on a sporty activity for the two older ones. We'll get there.
I'm starting to tutor in maths this autumn. An exciting change. Setting it up and adding it into the rhythm of our week.
And finally, I am back to knitting. Challenging myself to finish so many centimetres per evening. I want to be ready for Christmas this year. Hopefully, homemade goodies to gift.
I revel in the rhythm of the year. No point in booking out a week to sow or harvest, on a wall planner. Just the vague outlines of spring or autumn. Nor time marked out to turn the harvest into preserves. When the time is right, it is right.
The rhythm has changed and brings exciting times with it. I'll miss the summer, but I can enjoy the memories. Even if it's only via photos or completing a few crafting projects.
(work in progress – needlefelting project)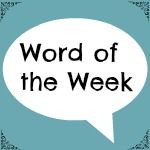 Photos
There have been cases when people lifted my photos and words, and used them without credit to me or asking permission first. Using them for their own commercial gain. I have now added a level of security to deter people from doing this. Apologies to people who do play nicely. If you would like to use any of my photos, please contact me.
Copyright notice:
All my words and photos are copyrighted to me. They cannot be used for commercial benefit by anyone else. If you would like to use any of them, then please ask me first and don't just take. Written permission only. Don't pass my words, photos or ideas off as your own. It's not nice.