One of my most favourite family traditions in our year, is the yule log. No chocolate icing or plastic robin involved. Just family, the fire place and our yule log.
Every winter solstice, we select one log from our log store, bring foliage in from the garden and use it to decorate the log. It wouldn't seem complete without holly and ivy. I added rosemary in this year, for the fragrance.
Then each member of the family is given a piece of paper and pencil. They secretly write down something that they would like to let go of from the last year. Turning a negative into a positive as the new year starts.
Then each piece of paper is folded and tucked in among the greenery and the log goes in the fire. We watch it burn. A very special quiet, as we think about the words we chose.
Of course, one of the dogs decided that she had the best position by the fire and was not going to move. Whatever her family wanted to do. Sigh.
Happy Solstice. Blessings to you all at the turn of the year.
---
Can I just say how much I am looking forward to the end of term? We've hit that ready-to-stop state.  I'm yearning  to dance to the beat of my own drum.
I want to come down in the morning in pyjamas and stoke the fire. Turn on the Christmas lights. Drink my morning coffee in one uninterrupted sitting. Slowly. Throw a coat over my pjs, pull on wellies and head outside to let the hens out, then scurry back for a bowl of porridge with the rest of the family. Drawing intricate patterns on the top of it with golden syrup. All this, without looking at a clock once. Not once.
It would be bliss. It will be bliss. Just one more week to go.
This week has been undeniably busy. Packing it all in, so that everything will be in place to relax.
I started the week by finally running my first maths tutoring session. It went well. We went to see "Fantastic Beasts and Where to Find Them" at the cinema, as a family. We put up Christmas decorations. I ticked off a few gifts that I needed to order. I nudged ahead with my work, so I can take more time off when the children break up from school next week.
There were after school events to tick off. Strangely none of them festive related.
We've played Christmas music to the point where I think we might need to expand our collection.
I baked festive treats, that disappeared too quickly.
In between the usual picking up, dropping off, organizing and working, I have been making, which of course I cannot show yet. Instead I did finish my snow hare, which is now sitting in among our snow scene.  (Note to self: Need to finish off snow scene)
Sigh.
So, yes as I try to cram everything I can in to this coming week, I am dreaming too. Of a more relaxed time ahead, where clocks do not tick quite so loudly.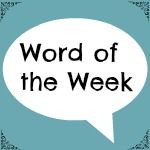 Photos
There have been cases when people lifted my photos and words, and used them without credit to me or asking permission first. Using them for their own commercial gain. I have now added a level of security to deter people from doing this. Apologies to people who do play nicely. If you would like to use any of my photos, please contact me.
Copyright notice:
All my words and photos are copyrighted to me. They cannot be used for commercial benefit by anyone else. If you would like to use any of them, then please ask me first and don't just take. Written permission only. Don't pass my words, photos or ideas off as your own. It's not nice.