I've been a bit quiet on my crazy star quilt. You hadn't noticed? Phew. It's not that progress hasn't been made. It has, but then ground to a halt, as these things do. A quick update is due, I think. If only to inspire me to keep going.
All the stars are cut out and sewn together. By the end, I was choosing fabric, from my stash, to fit with my colour scheme, which was totally opposite to my original idea. After declaring this quilt a random, scrappy star quilt, it turns out that even scrappy doesn't always equal random.
Rings of colour started to appear. By themselves. At first, they happened by accident, then I found myself busily aiding their creation. Searching out just the right colour from my stash.
The lime green circle started it. I'm thoroughly blaming the Camelot fabric which gathered nonchalantly near the middle to form the first ring. Almost like a round table. Very fitting. Who can forget King Arthur and his round table? I really couldn't fight it after that lightbulb moment.
Next my orange bobbins fabric kept on cropping up, so I cut enough to make the next ring. Each star is different. In fact no two stars are the same for the whole quilt. Although with so many stars, two might well have slipped through. I'm still looking.
From the start, blue and red have dominated the quilt. They are my favourite colours. I guess it makes complete sense that I'd have an abundance of these in my collection of fabric. Standing back, it is the dark blue ring that jumps out the most. Next to appear was the light blue and finally, the red circle. The sides of the red ring disappear off the sides of the quilt. Not a problem, as there will be a red edging.
I spent so long rearranging the stars, to get just the right arrangement. It. took. days. I'd re-arrange, stand back, wander off. Come back. Rearrange again. Even my dreams at night were beginning to be affected by it. I went around and around with this one. I am happy now. I think…
In between each of the stars, I'm sewing red diamonds. I've a big pile cut out, but not enough yet.  I've not dared to work out how many I will need in total. Ignorance is bliss, in this case. It was also at this point, my wrist gave up. No more fabric cutting, it seemed to whimper. So I stopped.
I couldn't quite leave it. I experimented by sewing the red around the stars, to make sure I had chosen the right colour. I think I have. I'm sure I have. Pinning the stars on the white background, had thrown me. I found I was starting to entertain the idea of changing to a lighter, more subtle colour. It was a close run race, but deep down I know I will enjoy the boldness and cheery tone of the red. So red it is.
My goodness. Creating a quilt is such a personal experience!
Update over. Hopefully next time I share, more stars will be sewn together. Like a crazy galaxy far, far away.
Linking up with Nicole over at Frontier Dreams for the Keep Calm, Craft On link up. What is everyone else making?
---
We needed an easy, creative activity today. We had snow, but not enough to entertain anyone more than 5 minutes outside. Just finger nipping cold, nose chilling wet. I don't wish to sound greedy, but can someone send us enough to make a snowman next time, please?
After a very short time, everyone retreated inside. Queue activity to head off the requests for screen time.
I love making patchwork bookmarks. It uses up teeny, tiny scraps of fabric, which I cannot bring myself to throw away. Also, there is no right or wrong with it. Perfect as a beginner project or one for children to do, or, to be honest, anyone who likes making fun, pretty things. So long as the scraps overlap each other and more than cover the piece of felt, practically anything goes. I like to quilt as I go and this is a brilliant way to practise the technique.
This is how we do it.
You need:
a bundle of little scraps of fabric
a strip of felt, cut 20cm x 5cm (8″ x 2″) approx
a piece of fabric 21cm x 6cm (8.5″ x 2.5″ ) for the back
small piece of ribbon
thread
sewing equipment (scissors, sewing machine, pins, knitting needle, tape measure or ruler)
Each scrap of fabric needs to have straight edges to keep this project on the easy side. They also need to be at least 1cm wider then the narrow width of the felt piece.
Step 1: Arrange pieces of scrap fabric on top of the felt strip, making sure the edges of the scraps are overlapping each other by at least 0.5cm (1/4″).
Step 2: Take the first scrap of fabric. Right side up, position it overlapping the top of the felt by 0.5cm. Now this part is slightly tricky. Channel your inner school maths self and think rotations. Imagine a sewing line on the scrap (big, bold, arrowless lines in pictures above), 0.5cm from the edge. Now, flip the scrap on to the wrong side, along the imagined line. That wasn't so bad, was it?
Step 3: Sew along the sewing line. As shown, above left. Fold the fabric up, so the right side is now showing, and iron the fabric in the direction of the arrow in the  picture, above right.
It's plain sailing from now on.
Step 3: Putting right sides together, and lining up the edges, sew the next scrap to the first one. As shown above. You are sewing through the felt as well. Flip the second scrap down and iron it.
Repeat for all the other fabrics, until the felt is covered. Overlap the lower edge of the felt by at least 1cm (0.5″)
Step 4: Putting right sides together, line up the bookmark with the backing fabric. Sew around 3 edges, just catching the edge of the felt. Leave the bottom short edge open.
(Tip: at the start and the end of stitching, sew back over your stitches. This stops them pulling apart when you do step 6.)
Step 5: Clip the excess fabric around the edge and clip the corners.
Step 6: Turn the bookmark the right way round, by pulling it through the open edge. Use the blunt end of a knitting needle, or a stick, to push the corners into a point. Take care not to push through the corners and make a hole.
Step 7: Iron the bookmark and tuck the unstitched ends back into the opening, as if to hide them. Push the ends of the ribbon in too. Pin in place.
Step 8: Topstitch along each of the four edges of the bookmark.
Step 9: Iron, and then slip bookmark into your current book.
All three children (9, 12 and 14) loved this activity. They really got into the selection stage, and the chance to use my old sewing machine. The one aspect of this activity you can guarantee is, that no two bookmarks will ever look quite the same. Colour, fabric and wonkiness just add to the charm.
These make great gifts, especially when giving a book. Often thought they would work well as a Father's day present or teachers thank you gift. So easy that several can be made in one afternoon.
Hope you have fun making one. I'm off to check if it's snowing again. Fingers crossed.
Linking up to Sara's Craft Schooling Sunday and Fiona's #Trash2Treasure
---
In January, I imposed a no-spend month. Quietly. I didn't really announce it as a thing to the family. I tried to lead by example and reason. "Do we need it?" was my rallying call.
It worked. We cut back on food treats. If we wanted cakes or biscuits, we made them from scratch. I bought no craft supplies. Using what I already had.
Backs of wardrobes and drawers were checked for clothes, instead of buying more. We made our own entertainment. There again, reaching into the back of cupboards and book shelves. So much more I could add, but I don't want to turn this post into a list.
Do you know what? I feel lighter. I don't mean in the weight sense, although less food treats and more walking has done that. I mean having less stuff, kind of lighter.
In effect, I have de-cluttered. If we are talking reduce/re-use/recycle, I achieved all three. I have not increased our stuff. I've decreased it. Steadily.
Ironically, we are throwing less away. Our weekly black bag and recycling bin has been smaller and lighter. Less stuff in, less stuff out too.
I've also enjoyed turning up the power of my creativity, to solve the problems. Taking a moment to think about what we've got rather than what we've not got. Not choosing to buy my way out of the issue.
I've also discovered something else. I think this has been the most enlightening. Want to know? Well between you and me, I'm not as busy as I thought I was. It's true. I've found pockets of time to make and bake, that I didn't know I had. I just needed to look.
It all went so well, I let the no-spend drift on into February. It's become a habit. Ok, I did start to buy doughnuts (and crisps) for Mondays, as an after school treat. It was our way of coping with back to school. Mondays become something to look forward to.
So why am I writing it now? Ah, yes. Well, you see this week, I  compromised. I allowed myself a free pass. The exception that proves the rule. I bought two things into the house. Not big spends, but stuff all the same.
Fabric and a book. I'm not going to justify the book. I can't really. I have so many books waiting to be read. My only defence was that I had time to kill and it was cheaper than a magazine. Charity shop purchase of £1.50.
The fabric was a creative compromise. Design wise, I needed something plain and uniformed for my star quilt. I didn't have any suitable candidates skulking in my craft stash. Fabric does tend to skulk, but not red, because I can always use red.
I went to the fabric shop. I resisted the sock yarn and the ribbon racks. It was hard. I bought the fabric I needed and left.
I'm now back to restrained. No impulse buys. No rescuing plants from the supermarket. Only what we genuinely need. There will be a few bags of stuff going down to the charity shops this half term, because I am liking the lighter feeling.
Word of the week, and possibly year, is restrained.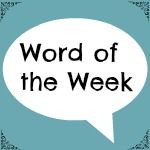 ---
Photos
There have been cases when people lifted my photos and words, and used them without credit to me or asking permission first. Using them for their own commercial gain. I have now added a level of security to deter people from doing this. Apologies to people who do play nicely. If you would like to use any of my photos, please contact me.
Copyright notice:
All my words and photos are copyrighted to me. They cannot be used for commercial benefit by anyone else. If you would like to use any of them, then please ask me first and don't just take. Written permission only. Don't pass my words, photos or ideas off as your own. It's not nice.