In January, I imposed a no-spend month. Quietly. I didn't really announce it as a thing to the family. I tried to lead by example and reason. "Do we need it?" was my rallying call.
It worked. We cut back on food treats. If we wanted cakes or biscuits, we made them from scratch. I bought no craft supplies. Using what I already had.
Backs of wardrobes and drawers were checked for clothes, instead of buying more. We made our own entertainment. There again, reaching into the back of cupboards and book shelves. So much more I could add, but I don't want to turn this post into a list.
Do you know what? I feel lighter. I don't mean in the weight sense, although less food treats and more walking has done that. I mean having less stuff, kind of lighter.
In effect, I have de-cluttered. If we are talking reduce/re-use/recycle, I achieved all three. I have not increased our stuff. I've decreased it. Steadily.
Ironically, we are throwing less away. Our weekly black bag and recycling bin has been smaller and lighter. Less stuff in, less stuff out too.
I've also enjoyed turning up the power of my creativity, to solve the problems. Taking a moment to think about what we've got rather than what we've not got. Not choosing to buy my way out of the issue.
I've also discovered something else. I think this has been the most enlightening. Want to know? Well between you and me, I'm not as busy as I thought I was. It's true. I've found pockets of time to make and bake, that I didn't know I had. I just needed to look.
It all went so well, I let the no-spend drift on into February. It's become a habit. Ok, I did start to buy doughnuts (and crisps) for Mondays, as an after school treat. It was our way of coping with back to school. Mondays become something to look forward to.
So why am I writing it now? Ah, yes. Well, you see this week, I  compromised. I allowed myself a free pass. The exception that proves the rule. I bought two things into the house. Not big spends, but stuff all the same.
Fabric and a book. I'm not going to justify the book. I can't really. I have so many books waiting to be read. My only defence was that I had time to kill and it was cheaper than a magazine. Charity shop purchase of £1.50.
The fabric was a creative compromise. Design wise, I needed something plain and uniformed for my star quilt. I didn't have any suitable candidates skulking in my craft stash. Fabric does tend to skulk, but not red, because I can always use red.
I went to the fabric shop. I resisted the sock yarn and the ribbon racks. It was hard. I bought the fabric I needed and left.
I'm now back to restrained. No impulse buys. No rescuing plants from the supermarket. Only what we genuinely need. There will be a few bags of stuff going down to the charity shops this half term, because I am liking the lighter feeling.
Word of the week, and possibly year, is restrained.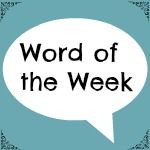 ---
Making the most of the merest of sprinkling of snow to take my photos today. Perfect backdrop for my latest finished knitting project. Grey against the white seems to show these gloves off at their best. Although, I bet the hot chocolate takes the focus. It certainly kept my hands even warmer, during the photo shoot, and the contents soon disappeared. Brr! It sure was chilly out there.
But back to the gloves. It's been eons since I last knitted gloves. Mittens are fast and furious to knit, and easy for young children to wear. So knitting mittens have been a natural course in the last few years. I have created basketfuls of mittens since becoming a mother. Seriously. Basketfuls.
So why gloves now? Cold hands. Walking to school, last week, I had three choices: big, chunky gloves, fingerless gloves or nothing. None seemed to fit the bill exactly.
Back home, I dug out my Grandma's glove pattern. I've used it before. Also, a couple of balls of wool picked up last year from a charity shop for 50p. ( I know, 50p!) The yarn is Sirdar Freya  – short and brushed winter cotton grey. Not a yarn mixture I'd normally choose. That's true for the colour too.
Grey is not kind to my complexion, or the increasing grey in my hair. I like grey. I even like the grey in my hair, but combining too much grey, saps all the other colour out of me.
Gloves are a perfect solution. Not near my face – well not often. I'm incredibly glad I bought this wool in the end. I was surprised at how exceedingly warm it turned out. It is described as brushed, which does seem to trap the warmth, as it should. Being a cotton blend, it has less give than wool, when you're knitting it, but wonderfully luxurious when finished.
The glove pattern was printed in 1975. I like using it. Next time, I might down size the needles when knitting the cuff, as it could be a bit more snug.
Grandma has added her notes to the pattern. Judging by her numbers, she counted every other row and used it a few times. There is something comforting about using a pattern that she would have knitted on a similar cold, winter evening too.
Something new. I used a tip I picked up on Pinterest to prevent holes where the glove splits into fingers. I usually end up stitching closed resulting holes. For those of you that knit gloves and have the same issue, the answer is to cross over two stitches, as you split the glove. It fixes the problem very neatly.
I love my new gloves. They are lovely to wear. Warm without being too chunky. Not itchy, in the least. For the ladies's size, it uses 60g of yarn. Three balls of 20g each, according to the instructions. I like the idea that you could walk into your local wool shop and buy a 20g ball with no problem or compromise. It makes sense. Multiples of 20. Less yarn left over, as you can buy nearer to the required quantity.
For these gloves, I started with 100g of yarn, I still have about 40g left of it. It might make a smaller pair. I know my boy hopes they do. He'd like a pair too. For the school run, of course. Can you imagine? If I manage it, I'll have made two pairs of warm, luxurious gloves for 50p. Just goes to show that sometimes those odd balls of yarn in charity shops may be a better bargain than you thought.
If that's not a good reason to learn to knit, then I really don't know a better.
---
First craft project of the year is complete. It's a simple one, made more complex by its numerous stages. For the sake of sanity, this process was fortunately spread out over successive years of near inactivity. Slow crafting at its best. Allowing plenty of thinking time.
Do and leave. Repeat till done.
Some projects seem to mature with time. This was one of them. Let me tell you its story.
The beginnings of this project arrived in our kitchen in the form of a bag of sheep's fleece. Excess to a friend's requirements. Did I want it? Otherwise it would be wasted.
The photo above dates back to summer 2010. A year that lent itself to washing and drying fleece. Making the most of the gentle breeze and warming sun.
Roll on two years. (I said it was slow). On a warm spring day, out in the garden, the clean fleece was carded and sorted. Then hid in sacks ready to use, another day.
It stayed hidden for another three years. Until, one evening, I spun it up into balls of yarn. Returning it into hiding, in a drawer, until the time was right to use it. The photo is from January 2015.
Until finally, this month, this year, it's ready to use. The fleece can finally be transformed, by knitting (and a need and an idea).
The story is not yet ended. They are now two, not one. Still not ready. They need one last stage before my work is done, but a pre-felting photo is compulsory. Right?
One day later, they are finally transformed into something useful. After time tumbling in the washing machine, with towels and jeans, they have taken shape. Slippers. Fun slippers. Ready for my middle girl. Once they are dry.
But, wait, there is something I did not intend. Something that magically happened long ago in one of the early stages. Not corrected at any of the other moments of making. Do you see it? The flecks of brown? Streaking across the felted slippers.
As if the slippers were made from the bark of a silver birch. Not fleece at all.
The fleece is from a Jacob sheep. Brown and white. When we separated out the colours, some small flecks of brown must have sneaked into the cream mix.
I'm sure six and a half years ago, when she helped me wash the fleece (she's the one in the red dress in the photo at the top), my girl did not imagine that it would turn into slippers aspiring to be patterned tree bark.
Or did she?
I like them. I like that they turned out not as I imagined. An unintended twist. Maybe an endorsement that some of the best things take time to grow and should not be hurried. Childhood, trees and, now, felted slippers included.
My job is done. Over to the new owner. The magic of handmade felted slippers is that the final transformation takes place on the intended feet. They begin to adapt to the shape of the feet. Working and stretching to fit perfectly, until they would suit no other.
Probably a good time to mention, that my girl hasn't got pointed toes. That is my added fun to the slippers. I was contemplating turning them up and adding a bell. Maybe next time.
First stash busting project complete. Right time to start another pair. Let's see if I can beat my six years record.
Linking up to #Trash2Treasure and Made By You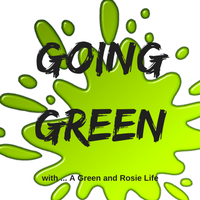 ---
Photos
There have been cases when people lifted my photos and words, and used them without credit to me or asking permission first. Using them for their own commercial gain. I have now added a level of security to deter people from doing this. Apologies to people who do play nicely. If you would like to use any of my photos, please contact me.
Copyright notice:
All my words and photos are copyrighted to me. They cannot be used for commercial benefit by anyone else. If you would like to use any of them, then please ask me first and don't just take. Written permission only. Don't pass my words, photos or ideas off as your own. It's not nice.