Oh goodness! It's Friday again. With the clocks changed to British Summer Time, it seems to have signalled "all-go" in our household. We reclaimed the garden over the weekend. Grass cut. Seeds in post. Flowering bulbs in pots moved to places that they will be seen. Even washing on the line. It feels good to be back out in the garden and making a difference.
Even found the snake's head fritillary, which I planted last year.  It survived the winter and is in full flower. Ridiculously happy to see it. First time I've managed to preserve it from one year to the next. Suspect the secret is to totally ignore it and just be pleased to see it when it pops up again. I'm hoping it will be happy in its spot. Spreading and popping up each year, from now on. I love the shape and pattern of the flower.
The early part of the week was consumed by getting the Teen ready for her school trip to Italy. That's right. We sent our first-born to Europe the day that Article 50 was triggered. It feels rebellious, but, of course, it is just coincidence. She is now swanning around Pompeii and climbing Vesuvius. Judging by her texts, she is loving it. It was strange thinking of her taking a plane trip that I have taken so many times.
I have been reliving my childhood. I used to live in the region when I has her age, so all the children have grown up with my tales of Napoli and the surrounding area. Telling her what it would be like, brought back so many memories. I could remember just how it felt to be there. I'm now even more determined that I will revisit and take all the family.
I can't wait to hear how she got on and see her photos.
Down to earth again. My hexagon quilt, I made years ago, sprang a hole over the winter. Just one hexagon, but, my eye was forever being drawn to it. I knew I still had a few hexagons left over in the right fabric. A definite benefit to making something like this is that mending it is easier. Always the right materials around to blend in and hide the tear. So long as you can find them, of course.
This week I found the bag with all my spares and finally patched it. I love this quilt so much and there was something comforting about revisiting it again with a needle and thread.
A week that has flashed by. Full of revisits in one way or another.
Joining in with #wotw linky.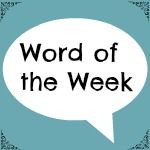 ---
Do you ever have one of those weeks where nothing seems to have happened? Uneventful.
Don't get me wrong. I have been busy. I spent the first two days of the week fully focused on work. Barely looking up. Meeting deadlines.
Pancake day, which involved making pancakes in the morning ready for the school pancake race, plus pancakes in the evening for everyone else.
We've had St David's day, so everything welsh happened. Including welsh cakes and dragons, of course.
In the general run of the week, I cooked from scratch and used up supplies. I'm trying not to shop one week a month, to force myself to use up those products that I buy just in case. The ones lurking at the back of the cupboard that were a good idea at the time. Reaching in the back of the fridge, to finish off the last one of different foods. I'm talking about you, last, lonely garlic clove. And don't think I haven't spotted you, pepper, hiding behind the ketchup. Your days are numbered.
Bizarrely, I'm good at putting ingredients together. No recipe book needed. Adding the right flavours together. Blending sauces, all from scratch. Meals are varied, which the family loves. I can't imagine cooking the same thing over and over again.
I have absorbed recipes and tips for decades. Still am. Methods picked up over the years. Cherry picking it all, for the meal in hand. It feels a natural way to cook.
There was a costume to put together for World Book Day. Klaus Baudelaire from A Series of Unfortunate Events. Using things we had, a charity shop jacket and homemade spectacles (two plastic cups and scrap fabric)
The Teen went to Brownies as a volunteer. She is working towards her DofE award. She loved it and is looking forward to going back. I could never persuade her to go when she was younger, so I'm glad she is enjoying it now. I dropped her off and picked her up as my role of parent taxi.
The Teen and I also attended a briefing meeting about her upcoming school trip. No surprises. This will be her third overseas trip.
So why does the week seem uneventful? I certainly was kept busy. I think it is because nothing unusual happened. I wasn't pushed out of my comfort zone. All these events happen each year. It is part of our yearly rhythm. I've made costumes. I've cooked. I've dropped children off at events.
I don't think it is a bad thing. A week of no surprises. A time to breathe and take everything in my stride. I'm sure it won't be long before a challenge rears it's head, so I'm happy for an uneventful week.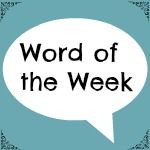 ---
Photos
There have been cases when people lifted my photos and words, and used them without credit to me or asking permission first. Using them for their own commercial gain. I have now added a level of security to deter people from doing this. Apologies to people who do play nicely. If you would like to use any of my photos, please contact me.
Copyright notice:
All my words and photos are copyrighted to me. They cannot be used for commercial benefit by anyone else. If you would like to use any of them, then please ask me first and don't just take. Written permission only. Don't pass my words, photos or ideas off as your own. It's not nice.