There has been an alarming increase in the height of my children recently. It always happens in the spring. They seem to shoot up, as soon as the sun hits. The Teen is near enough my height now, and her sister seems able to look me in the eye a little bit more easily, than I'd care to admit.
And as for the Boy, well he is taking on the appearance of someone who has begun to stretch. Looking just as willowy as his sisters. Watch any of them for long enough, and I swear you can see them growing.
Now, they are not managing this on meal times alone.
The most likely form of extra nourishment, are the homemade goodies I make. The theory is that if I make them, I can keep the snacks on the healthy side. Also there is a limit to how much I can bake/grate/chop.
A big favourite at the moment is raspberry and chocolate chip muffins. Each muffin is practically half raspberries, half muffin. Not overly sweet. Rather yummy, if I say so myself. Our supply of homegrown raspberries has long since run out, so I often find "frozen raspberries" written on my shopping list. Not in my handwriting. A subtle hint to make more.
The good news is that they are incredibly quick to make and bake. I have my muffin making kit piled up ready in the cupboard. I use a cup measure as it's so much quicker to scoop the ingredients. Speed is of the essence. Especially when you have three children who take it in turns to check if the muffins are ready yet. (Seriously, do they have a rota for who goes in next to scout for muffins?)
Apart from the milk and raspberries, the rest of the ingredients are near by in another cupboard. I reckon I can have these muffins ready to eat within 20 minutes, if not less. I win "best Mama" points if they can smell them baking as they walk up the drive after school. You cannot beat a warm muffin after a hard day chatting with your friends studying.
So here's how we make them (when I say we, I mean me):
Ingredients
In first bowl, mix the:
2 cups of self-raising flour
1 tsp baking powder
1/2 cup of caster sugar
1 cup of frozen raspberries
1/2 cup of semi-sweetened chocolate chips
In second bowl, mix the:
100ml oil
200ml milk
2 tsp of vanilla essence or lemon extract
Also need a muffin tin, lined with 12 paper muffin cases
What to do:
1. Pour the contents of the second bowl into the first, until it is just mixed. Do not over mix.
2. Divide the combined mixture between the 12 muffin cases.
3. For a 2 oven Aga, bake on the third shelf down in the top oven, for about 12-15 minutes, turning the muffin tray around halfway through. For other ovens, bake at 200°c/400°f/ Gas 6 for 15-20 minutes. The muffins are ready when they are golden brown and risen.
4. Take out of the oven. Move the muffins from the tray onto a wire rack to cool.
These muffins never make it beyond the day they are made. I live in hope of putting a batch in the freezer for another day. In all fairness, they are so quick to make, that it's not a big problem.
More of a challenge is having enough raspberries available, which explains the added request for frozen raspberries to my shopping lists.
My solution is to plant more raspberry canes. I'm aiming to have a row of raspberries this summer. I miss my fruit cage and may have to make a new one. When the Teen was a toddler she used to be pushed disappear in there, after meals,  and feast on all the soft fruit. No need to serve up a pudding. Nothing beats fruit straight from the plant.
Yes. I need to work on my raspberry production.
Grow little raspberry plant. Grow. I have three children waiting for muffins.
Spring is in full motion in our corner of the world. I've woken to hear the most amazing bird songs, this week, and find myself not rushing up, but enjoying the songs. Not chirps, but full on musical movements! Like an orchestra is playing outside my window.
In the garden, bulbs are popping up overnight. Not really overnight, but I swear they weren't there the day before. If they hadn't been there the year before, then I'd begin to think that someone is sneaking into the garden and planting them while we sleep.
(Cyclamen with tiny bug on edge of petal)
Just buds mostly, at the moment, but full of the promise of colour and scent, ready to attract all manner of bugs to visit them. The garden will soon be full of life again.
(Lesser celandine in the woods)
On the home front, I've been aware of a change in the children. Especially my two daughters. If you've read my previous post , you'll know that we went to see Hidden Figures over the weekend, as a family, and loved it (I've reviewed it, if you're interested). Go see the film, if you haven't already.
This week, both girls seem more confident in themselves. Just little things, mostly, but I have noticed that they seem to believe in their abilities a little bit more, especially in maths.
(pulmonaria in the garden)
Maybe I'm imagining it. Wishful thinking, but maths homework has been done without me being asked for help. They come home saying that they understand the topic they are doing in maths, more easily. They've helped fellow classmates. They even express the ambition to do well in the subject and how can I help them?
Has the film inspired them? I didn't see that coming.
I took them hoping to broaden their minds to the racial issues. Giving context and a historical view, which I think it did. And more, it appears.
There is a fine line in parenting. So easy to push, when really what is needed is for eyes to be opened. It makes me wonder how else I can open their eyes to opportunities without appearing to lay out a carved-in-stone career plan. I guess that is my challenge. The fine line we all walk, bringing up children.
So not only is the garden budding up, but children as well. Reminds me why I love so much being a gardener, and a parent too.
Word of the week – budding.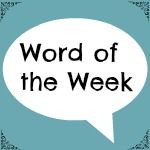 ---
Photos
There have been cases when people lifted my photos and words, and used them without credit to me or asking permission first. Using them for their own commercial gain. I have now added a level of security to deter people from doing this. Apologies to people who do play nicely. If you would like to use any of my photos, please contact me.
Copyright notice:
All my words and photos are copyrighted to me. They cannot be used for commercial benefit by anyone else. If you would like to use any of them, then please ask me first and don't just take. Written permission only. Don't pass my words, photos or ideas off as your own. It's not nice.